11/09/2021
---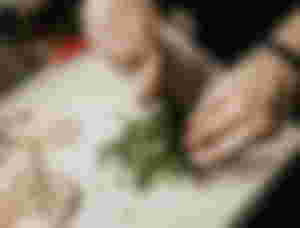 The air was filled with the aroma of garlic being sautéed into melting butter. I greeted Chef Paula a good morning, and I saw her beautiful smile again. She's like a second mom to me, and she prefers it when I call her Nanay Paula.
Nanay Paula is currently mixing last night's cooked rice with salt, some pepper and other seasonings, while the garlic is cooked in low heat.
"I prepared some soup for you. Eat while it's hot."
"Thank you, Nanay!"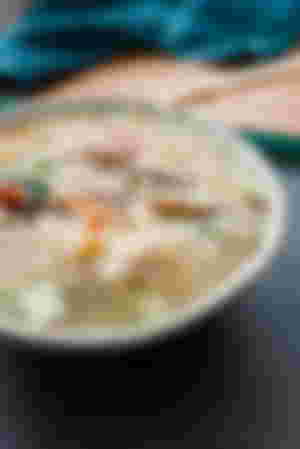 The savory taste of the soup woke up my whole system. Nothing's better than a hot soup for an empty stomach, in my opinion. What about you?
I am not a fan of heavy meals. But when it's prepared by Chef Paula, I can't get enough of her dishes. Maybe she adds magic to her delicacies.
The fried rice was served just in time, when I finished the bowl of soup. I love how she put lots of seasonings and some meat into the fried rice.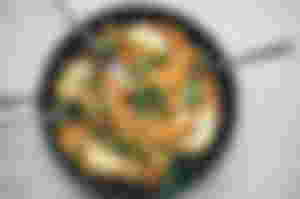 And by the time I finished the rice (spotless plate now), I was so full already. Breakfast are best when I have company of Nanay Paula. We talked as if we have not met each other for years.
I requested my favorite viand for lunch. She is also talented in making these dishes that I love. We did some housekeeping together, like how she always insisted on helping me tidy the house even I tell her not to. Actually, I am not that shy to show her how I can become messy about my home sometimes. She knows how I can really be unorganized with managing the house chores, especially on busy days.
She laughed when I told her I could not wait for lunch, so with laughter, she left me to clean alone and shopped foods to cook.
She arrived an hour and a half before 12 in the afternoon, and I was also almost finished on cleaning the house. I watched as she organized the ingredients and I could already visualize how the cooked meal would look like, with all these familiar spices and ingredients.
Nanay Paula took an hour to cook the Pork Adobo, along with another all-time favorite of mine, Bicol Express.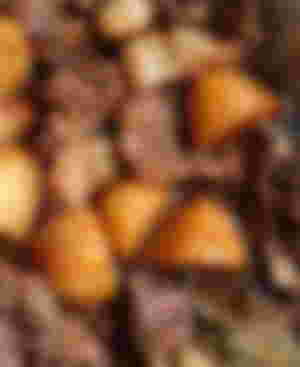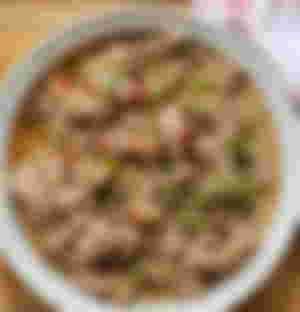 I love adobo with rich flavors embracing the meat itself, plus lots of potatoes cooked just right. Bicol Express is just how I like it, not too spicy, not too creamy. Nanay Paula knows just the right amount of chili to put, and coconut milk to add into the dish. To me, the prevailing taste of soy sauce in Adobo pairs best with the creamy rich taste of Bicol Express. And the spiciness boosts my appetite. Can I say the magic words? It is... just "Chef's Kiss."
This hearty meal was completed by softdrinks, and our favorite noontime show. Wait, what is diet again?
Afternoon is the best time for a siesta. It is one of our favorite bonding time. A full tummy activates a sleepy head. I'll be back for the merienda.
---
"Hoyeon, wake up! Merienda is ready.." Nanay Paula called.
She woke up almost an hour before me.
Even I am still not hungry, I could not say no to the appetizing look of the newly-cooked banana cue and camote que.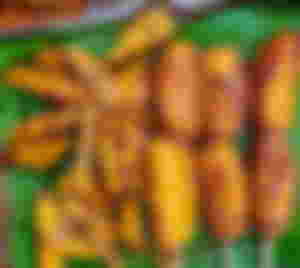 These goodies are best served hot.
"I think there is a big festival in my tummy right now. I ate a lot." I jokingly told Chef Paula.
"Let me prepare a light meal for dinner tonight. I will also brew some tea."
"A fruit or vegetable salad is enough. You know my favorite.."
"Lots of cucumbers." We said in unison, and laughed again.
I did not notice, I almost finished the foods.
---
Salad it is, for dinner.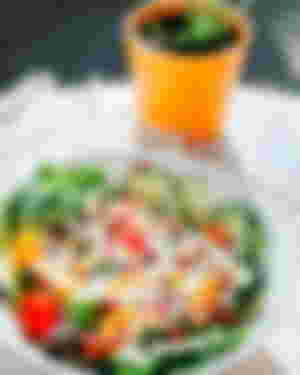 I am really a cucumber lover. Put it into any dish, I will enjoy it. Nanay Paula has a talent of choosing cucumbers of best quality. I enjoyed a freshly-brewed tea after.
Enjoying the meal lasted more minutes than my usual eating time, because we talked about a lot of things. She asked me lots of questions, and I answered everything honestly. I feel really comfortable around her.
I never talked to anyone else for hours, except Nanay Paula. Aside from her delicious recipes, I always learn a lot of words of wisdom from her. For today, these words are what I found the most impactful:
"You don't have to live someone else's dream. You are not going to be happy in the long run. Choose the path you love. It maybe hard at first, but your passion will keep you going, and there is always a high chance of being successful, and an absolute tendency to be happy, of course."

Not too late for Miss @JonicaBradley's Prompt about Food yet? I hope so!
Did this article made you full or hungry? LOL. I attempted to showcase some of the famous delicacies here in the Philippines. Aside from Adobo, and Bicol Express, we also want to flex our delicious Sinigang, Escabeche, and more. If you are not a Filipino, are you familiar with the words I said? Is there a Filipino food you've eaten before? What is your favorite Filipino Food?
Anyway, wanna talk abou FOOD, too? Be aware of these rules: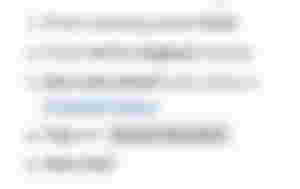 Let's talk more in the comment section. I am happy you read from me. 🤗
Thanks a lot for reading! And also... ehem! Thanks in advance for considering to sponsor me. 😉 I will do my best to not disappoint you.

All images used (including Lead Image) are from Unsplash, unless otherwise state in caption. Click pictures for direct sources.