Night Bonding With My Kids: Making Clay Crafts
Blog #194
March 22, 2022
It's another day to make a memorable bonding with my kids.
This afternoon, I went out together with Adam and Xander. We went to the market to buy some ingredients for our viand this evening. Before we went to the wet market area, we first dropped to the store where different items are sold like kitchen wares, school supplies, and other things. I went to the kitchen wares section and chose five plates for my kids and mine. When we passed by the school supplies section, I got two grade 1 pad paper for Adam because I will teach him how to write his name correctly on a paper. After that, Adam pointed to the clay box below the shelf. I got one box and then headed to the cashier.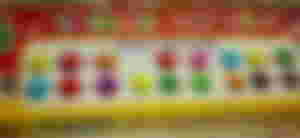 When we went home, Adam hurriedly opened the box of the clay and share it with his siblings. He gave Xandra the pink and violet clay. For Xander, he handed the dark green and yellow-green clay. For Aeron, he gave blue and orange clay while the brown, violet, red and yellow clay is for Adam. When they have their clay, they immediately made some crafts that come to their mind while I am doing some chores.
After our dinner, Xandra get back her clay again and made another wonderful creation.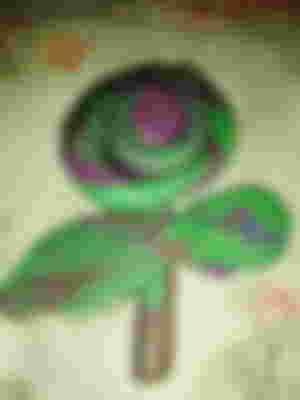 This was what she made. The clay that she used is a combination of violet, pink, green, and yellow-green. Seeing what she made, I immediately took a photo of it and share it in my Appics and noise.cash account. I love this creation of hers.
As I was charging my phone and waiting for its battery to be full, I and my kids spent it creating another design.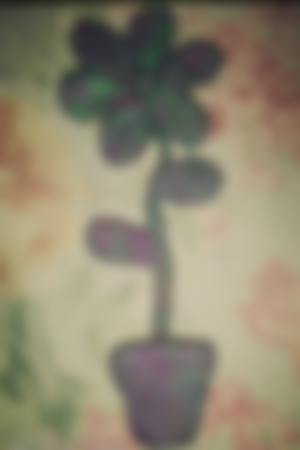 I made this one as my kids requested for it. As I am making it, the kids observe silently and waited patiently when I would finish it. It took almost 20 minutes to make this one done. I was just supposed to make the flower but Xandra suggested making a stem of it and putting it in a pot so I did what she suggested and this was the result.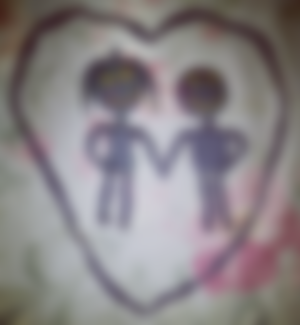 Next is this one. I'm not good in making like this but I don't have a choice because it's my kid's request again. I was only about to make some emojis like smile and sad emoji but they insisted to make this one because they said that this is me and their father. How cutie and sweet these kids are. Even if I'm not good at making crafts like this, for my kids, I will always try to explore just to make them happy. Seeing their smile warms my heart.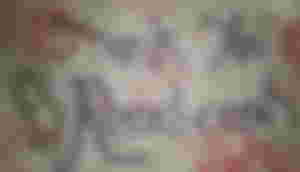 Lastly are the word "Thank You read.cash".
I made this Thank You word to let everyone here in read.cash know how thankful I am to be part of this wonderful platform. I also want to thank those users who are always there every time I publish my works though sometimes I can't visit them back because I only have limited time every day.
Thank you to all who always leave comments on my article. I apologize if I can't reply immediately to your comments because sometimes I am having a hard time accessing my articles. The internet connection wasn't stable yet. Since last week I was experiencing this kind of problem.
That's all for my blog today. Happy Tuesday read.cash family. Have a blessed evening!
Thank you so much to my dear sponsors who stays with me up to this moment. Thanks for your support and trust. I prayed and hope that God will bless you more.
To those who take time to read my articles, leave an upvote, comments, and likes on my published articles, a million thanks to all of you.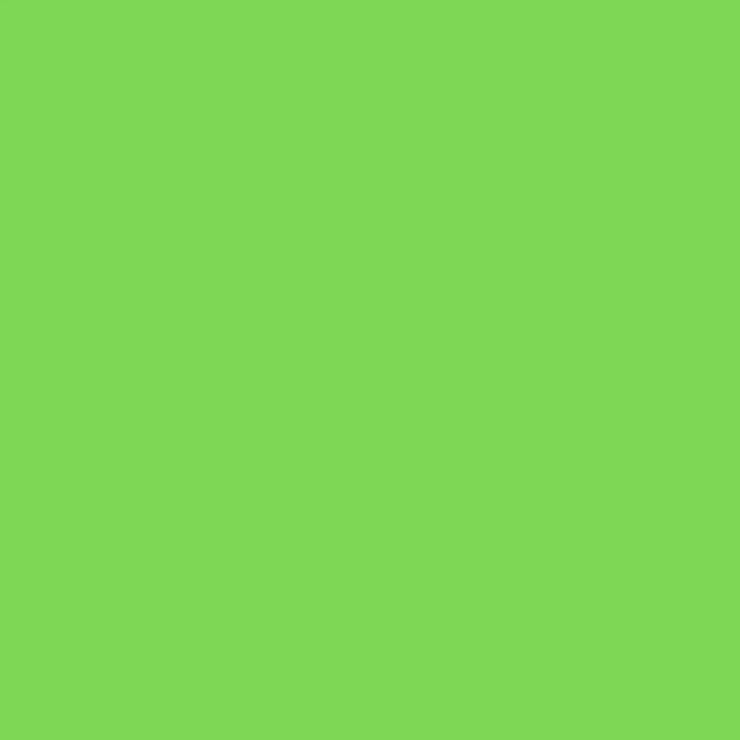 This is me, 🧕BCH_LOVER 🧕once again. Thank you for your time today.
God bless and Keep safe you all!
Before leaving, please hit the 👍button. Thank you so much!