"A Year and a Half"
_______________________
A pleasant day or night to everyone! How are you amidst the shortcomings, personal excuses and an undesirable things happening around? I hope you still have more reasons to keep going. That goes the same for me.
I honestly don't think of publishing a blog for today because I experienced another writer's block thing which is why, I just stayed in the platform reading, leaving comments to other's blogs and replying with those who left comments to mine. And I've got to remember that today is the twenty-second day of the month and it means, today marks my one year and six months on the platform. Yay! (Starting from May 22, 2021)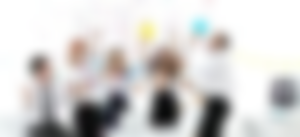 "O kay bilis nga naman talaga ng panahon. Parang kailan lang nung unang araw ko pa dito at nangangapa pa ako kung anong mga gagawin ko dito." Thinking if there will be other users that will notice my blogs, if Rusty will notice me too, and if I meet other users that can be consider as my virtual friends. Woah! Its just amazing how I have come this far. "Gusto ko maiyak ba. Pero huwag nalang." I am really just happy right now. I never thought that I will become one of those na tatagal dito sa platform na'to. But yeah, I can say that "I really did!"
- For staying this long, I was able to write and publish three hundred seventy (370) blogs, including this one.
- I have gained five hundred four (504) subscribers.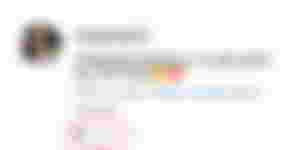 - I have gained a lot of virtual friends and knew about their stories.
- I experienced to join writing prompts, joined guessing games and other platform challenges.
- I have experienced to have a complete eleven sponsors in my sponsor's block. But now, I only have three remaining sponsors. (I am still grateful to have them.)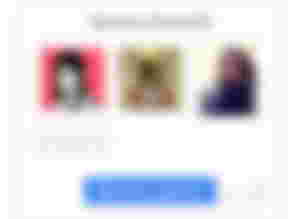 - Rusty never failed to surprise me by giving upvotes on my blogs. (Not all of it though.)
- I learned more about Cryptos though I'm still hesitant when it comes to investments or trading.
- And lastly, I have gained a lot of valuable life lessons which I can use in novel purposes.
Honestly speaking, I can't say it right now. Like I said, "Tomorrow is not guaranteed." There might be changes in the next days, weeks, or months which may affect my time management or in worst case, will leads me to leave the platform. Well, we never know what tomorrow could bring. But for as long as I can still give my time, I will try to do the best I can. "Sayang din kaya yung ininvest ko'ng oras at pagod dito no!"
To all my avid supporters; readers, upvoters, sponsors (old, new, and renewed ones) it is my pleasure to have you and become my inspiration and motivation as I go on to this journey as an online writer and a blogger. Thank you for your undying love and support, and for showing how kind and generous you are. Thank you for making my read.cash journey a wonderful one. For without you, I may have not come this far, "kung nasaan man ako ngayon." I am really blessed to met all of you here.
For the newbies, all I can say is that don't put too much pressure on yourself. Try to enjoy while creating or writing your blogs in here. If you can't come up with topics to write on, you have a lot of other means to search for it. Or better take a rest for a while especially when writer's block really hits you hard like I mostly experienced this past days. Be kind and respectful to all. Always put mind that all of your efforts will be payed off.
I really wanted to share it with you but if you happen to track it down to my profile, I bet you have an idea that it is not that huge anymore unlike before. Well, its understandable. Anyways, what matters to me now is that I will exert more of my efforts to work at my best on the platform while enjoying it. So far, I am happy with what I currently have on my wallet and hoping that I can gain more of it in the following days ahead.
That ends my blog my read.cash fam. Thank you for spending your time. Hugs and Kisses!
_______________________
Blog Title: "A Year and a Half"

Author: @renren16
_______________________
PREVIOUSLY PUBLISHED ARTICLES:
"I see Green!" https://read.cash/@renren16/i-see-green-1c68055c
"Half Year with Love" https://read.cash/@renren16/half-year-with-love-6ee5dd22
"Bountiful Five Hundred" https://read.cash/@renren16/bountiful-five-hundred-e6c52a19
"I was Saved!" https://read.cash/@renren16/i-was-saved-d8190e5a
"Eightieth" https://read.cash/@renren16/eightieth-66229f7c
_______________________
Enjoyed this article?
Earn Bitcoin Cash by sharing it!
Explain
...and you will also help the author collect more tips.