Weekly Recap: Productivity & Happy Tummy!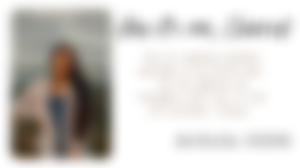 This article is a little late because this should have been published last night. Sadly, I could not write anymore and I am doing it now. Last week, I decided to make a weekly episode where I am sharing the things I did in the last 7 days. If you haven't read the first episode, you can check it on my feed after reading this, or click here to be redirected.
Anyway, you may be thinking about the title. I try to sum up everything that happened this week, and I ended up realizing that the days were about food trip, cravings, and all. That is the reason why I mentioned that in this week's recap, it is all about my happy tummy. Let us take a look!
---
January 8,
Since it was Saturday, I planned on working the whole day and I am happy that I did. I can't remember how many hours it took, but I also made a grind on my Axie Infinity. There was nothing special that day since my only goal was to finish my time at work.
January 9,
And after working on Saturday, we decided to eat on a Korean Restaurant in neighboring town. I went with Darren, my brother & his girlfriend, and I took my nephew with me too. When we got there, we ordered their promo on Unli Samgyeopsal and added some ramen. Luckily, there's a 50% off to kiddos. We really had a great time since we were already planning it for maybe a week.
Also, the waitress took photos of us for their Facebook Page and we also asked if she could take pictures of us. The last time that we were there, we saw our faces posted on their page, so we were conscious on how we looked. But, we still managed to just smile.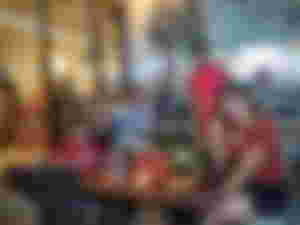 January 10,
This was my withdrawal day for buying stuffs and paying bills. I withdrew some cash and paid our monthly installment refrigerator. Darren accompanied me and we went inside a shopping center to look for kitchen stuffs for our house. Sadly, the items that I want to buy are not in there. As soon as we go out, we walked a few steps and entered MC Donald's.
It was the first time that I used an ordering kiosk in a fast food restaurant. I was hesitant at first, but since I am a person who's full of herself, I acted as if I knew what I was doing. Though it's easy to use, I was just conscious whether I would click something wrong. And after eating, we decided to ride on a jeep on our way home. But we dropped off on another shopping center because I don't want to go home with nothing.
I was so happy when I found the items that I want. We took them to the counter and paid. Since the shopping was not too far from us, I called my Uncle to come and pick us up. Then, we drove Darren home.
January 11,
We went to the provincial hospital for my Uncle's scheduled check-up. I had to wake up early again. And when we got there, I was the one who accompanied my Uncle on the doctor's office because I don't want to risk my Mom's health. She is not fully-vaccinated yet. After the check-up, the doctor told us that he needs a blood test result. I remember when my Uncle had to pay 2,200 pesos ($54) for a blood chem. This is when I asked around about where we could have his blood extraction.
Luckily, the nurse in-charge in the triage told me the process. That same day, my Uncle had his blood test for free. It is all because of me asking around and trying my best to maximize our time in the hospital. After the extraction, we went home and it was a tiring day.
January 12,
Who says that cravings are for girls only? Let me tell you, my boyfriend is like a baby if he wants something or crave for a food. And on this day, he kept telling me that he is craving for chicken wings. He already knew that once he craved for something, I will always want to satisfy his taste buds, when we have cash on hand. He was so happy when I told him that we will have our chicken wings in the evening.
As soon as I told him to pick me up, he arrived in just a few minutes. And that explains his cravings and excitement. We ordered the promo of Unli Wings and Unli Rice for both of us, and I just added one pitcher of iced tea for our drinks. All of it was worth less than $10 (475 pesos). He loved the Spicy Salted Egg flavor, but I will always stick on the Garlic Parmesan.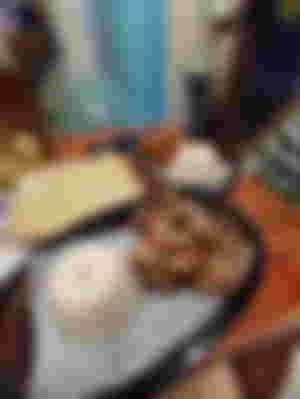 January 13,
It was a nonstop running of errands. My Uncle had his blood test on 11, and the doctor told him to get the result on 13th. And since it's just the result, they asked me to go get it alone. I said yes, and planned the errands I want to run the whole day to maximize my time being there and to make the 2-hour ride worthwhile. I planned on visiting the SSS Branch and apply for an ATM Savings Account at Land Bank.
When I got to the hospital, they asked me to wait because the result was still on the laboratory. I hate waiting because I have this really small amount of patience in me. I told the person in the information desk to keep the result and I will go back in a few minutes. When I went out of the hospital, I walked a few meters and asked for my inquiries in SSS. I got the information that I want and after asking, I went back to the hospital and got the result.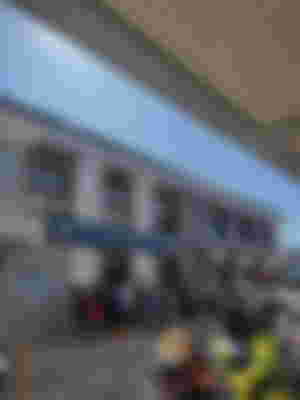 I ride on a tricycle and told the driver to drive me to Land Bank, and I had to wait outside first before letting me in. It was a tough process, but I am not born to be rejected without trying my best. I answered all of their questions and I talked a bit professional, so they could realize that I am taking it seriously. And viola, I went home with a savings account and an ATM.
Before I ride a bus to go home, I also ate at MC Donald's and ordered my all-time favorite – crispy chicken fillet with a medium fries.
January 14,
It was a normal day. I have been running a lot of errands the whole week, and yesterday was just a normal day for me. I just slept and enjoyed the day.
---
Last week, January 1-7, I earned 0.0613944 Bitcoin Cash. It was a huge amount for me already. And in the last 7 days, let us count how much I earned.
0.00548615 – I earned this in noisecash. It was just a small amount since I am not that active last week. But I am planning to be more active and surpass this.
0.030394 – this is my BCH from my AxieBCH Payout last week. We are having our payouts every 2 weeks. It was just a little coz my performance was not that good last week.
0.1281963 – And most of my BCH earnings came from my most favorite site, readcash. I am so happy that I doubled the earnings I got from last week. I look forward to more this week!
All in all, I accumulated 0.16407645 Bitcoin Cash. So, let us cut it here already. Thank you for reading!
---
Date Published: January 15, 2022
---
Rest assured that this article went through plagiarism detection for everyone's peace of mind. It is for the readers and users who take plagiarism as a big deal since they are working to improve the platform. The detection made will serve as my contribution to the said purpose. I am one of you, and I am starting it with my article.

If you have any hesitation and doubts, you can check it yourself through these plagiarism detectors I used.
---
Drop a direct message or comment on my:
---
---
The people you see below this text are my sponsors. I cannot mention them one by one. But if you are seeing your profile in my Sponsors Block, please know that I am beyond grateful and happy for having you all.
To my future sponsors, I will welcome you all with open arms. Click below!
---