Delivering Happiness to Far-flung Areas on My 21st Birthday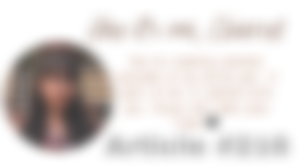 How much do you know about me? I don't think I already mentioned my birthday here. But, let me do it now. I will be turning 21 years old this February 8. And I already celebrated it with my friends in advance. Why? I have plans on my special day. Together with some of my closest friends, we will go into the mountains and distribute food packs for the people around the area.
My target location is somewhere remote. We have this community up in the mountains that lack of internet connection, signal, electricity, and sometimes the basic needs. They are our indigenous people, our native, as they say. And I want to put smile on their faces as I celebrate my birthday with them.
As you all knew, I already gave grocery packs to aeta community in our town. And I will not stop there. I thought of a better idea to celebrate my special day with a purpose. I do not want to spend money to drinks anymore, but spend some to give smile to many. I already told my Mom about this, and also got support from my boyfriend. When I shared this idea to my friends, some of them volunteered to come with me and bring stuffs that they could give too.
Someone will bring pre-loved, but cleaned and sanitized clothes. She mentioned about having a lot of old clothes in her closet. She volunteered to wash and sanitize them properly, plus pack them. Also, she will come with me and help me achieve this objective.

Someone offered financial sponsor. Yes, one of my friends told me that he will give cash for additional budget and to support my cause. He will give 1,000 pesos ($20) for this, and it will be a great help to the program. I did not ask him, but he volunteered to do so. I am so lucky to have him as my friend, indeed.

Someone will accommodate us there. We do not know someone there. But connections made us meet a person who will accommodate us when we got there. We will be cooking at their house, and I plan to give something to her once we'll be done with the cause. Maybe a little amount of cash will do or a grocery.

Someone volunteered a helping hand. I appreciate everything and everyone who supports my goal. And I also want to acknowledge a person who offered to go with us because he wanted to be one of the helping hands. I know that what he meant was he can help us with carrying stuffs and also during the distribution.
My heart is so happy knowing that I have people who support me and can do something for me too. Also, I appreciate the idea that we have the same thought and mindset when it comes to giving back to the community. It will be such a great pleasure to make this circle increase in numbers.
Anyway, maybe you are thinking about why I will do this. It is because I want to live a life with purpose. Plus, I want to do something that will impact not only my family and friends, but also others. I want to show everyone that we can work it out. No matter how much you earn, what job you have, or how much you can give. It will always be about the sense of giving.
---
Date Published: February 6, 2022
---
Rest assured that this article went through plagiarism detection for everyone's peace of mind. It is for the readers and users who take plagiarism as a big deal since they are working to improve the platform. The detection made will serve as my contribution to the said purpose. I am one of you, and I am starting it with my article.

If you have any hesitation and doubts, you can check it yourself through these plagiarism detectors I used.
---
Drop a direct message or comment on my:
---
---
The people you see below this text are my sponsors. I cannot mention them one by one. But if you are seeing your profile in my Sponsors Block, please know that I am beyond grateful and happy for having you all.
To my future sponsors, I will welcome you all with open arms. Click below!
---