October 22-23, 2021
Hello read cash lovely community people! Thank God It's Friday! Weekends are coming! How was your week so far guys? I hope it went well. Anyhow, mine was not good but still it went well after all. That is why I'm here again, doing the things that I love, which is "writing". Yes, I am really trying now to catch up with all those days that I am not here and Imagined, I finished all those 300 plus in my notification icon (yaay. congrats to me!). As I promised, I will catch up with all of you. I know it is still not the end of the month, but I know for sure I will not be able to meet up my goals for this month. Sad to say, I used the amount that I was able to gain here (both readcash and noisecash). I really lost track also with my daily goals which is to write 1 article per day in readcash and to stay active in noisecash everyday. I was not able to achieve it due to personal errands.
I may not be able to claim my monthly goal but still I am so grateful and hopeful for everything. GRATEFUL because even though I have not been active for several days, our best friend RUSTY still visited me and it really motivates me to write again and again. Hopeful because I still have you all who is still pushing me to do all good things and you all were there and still giving me positive advice and I appreciate it (teary eyed).
I am very grateful also for those people who are always there whenever I need them the most. We may not see each other most of the time, may even message each other often but still our bond is still the same and these are my childhood best friends. We have known each other since we were in our elementary years. We are classmates Elementary up until High School. We even have a group name, we call ourselves "CHILLVSS". It is a combination of the first letter of our names. I'm just glad that we are still able to get in touch with each other.
I am grateful to the life that was given to me by our God Almighty. Though I struggle a lot for now, one thing I know for sure, I can surpass all of these. I just need to keep believing in Him and of course believe in myself again that I can make it. As the quotation says "Life must go on". So, I will continue my life and try to do good things for myself. I will try not to think negatively (I will surpass that!). In order for me to do that, I need not to believe what's on social media. I need to stop being active there, not here in readcash and noisecash but on my other social media accounts. Honestly, ever since this pandemic started and I am always at home, every time I see people going out with their loved ones or friends, eat out somewhere or even going home to their respective parents in the province, I pity myself because I can't do it. I can't do it because first, I'm scared with Covid 19. Second, there's a lot of requirements that I need to comply with if I want to go home in our province. Like, all I can think is why is this happening to me now? Maybe because I am always at home (in my apartment) for almost 2 years that is why I am being so paranoid. Then again, I already have plans to overcome those negative thoughts I have and one of them is to write here in readcash and to read your beautiful articles that are full of wisdom and advice. 
That's it for now everyone. I hope all of us will have a good time this weekend. Thank you for dropping by. I appreciate it. Let me share to you this music video from OneRepublic titled "Good Life".
October Articles:
It is indeed Okay not to be OKAY – Mental Health Awareness
It's still a wonderful week for me
Still Readcash and Noisecash for me
If I Were Always Have a Weekend Off
Food Blog 101, You'll gonna love it – Part 1
Airdrop – Camiguin Island, A Paradise to Visit
Is it worth fighting for? Random questions on a relationship
Fruitful September and Let's claim it October – Readcash and Noisecash Update
Always my favorite – Avril Lavigne (Part 2)
To my dear sponsors:

Thank you for the support. I appreciate you all. Continue to be a blessing to all of us and more blessings to you all as well. Check their pages everyone! Cheers!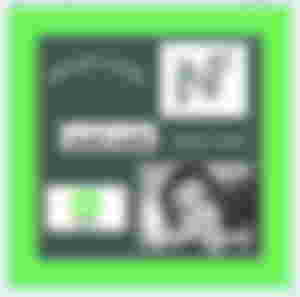 Sponsors of buraryang1892