October 1, 2021
It's the last day of September (I wrote this on 9/30/2021). Did you reach your goal for this month (I really hope so). Mine was really great! I was able to meet my goal on both platforms (readcash and noisecash) and thank you all for the support. I truly appreciate it. Anyhow, I am writing this blog to continue the part 2 for my all time favorite singer "Avril Lavigne". Yes, all time since high school. I am really a huge fan of hers. Like I said in my previous article, I do wear checkered pants, put black eye liners, highlighted hair and always sing her songs anywhere I go. I still keep all my cd's and dvd's in our province and every time I go home, I always play her songs.
Going back to the reason why I wrote this article, to continue my Top 10 favorite songs from her, actually my top 5 already because I posted my 10-6 favorite songs in the previous article. So, here it goes guys!
Released in2007 with her album "The Best Damn Thing". As Avril Lavigne, this song is all about being someone you love and you have to say goodbye, and you miss everything all about that person. Like, yeah, this song is really a painful song and I always sang this in a karaoke with my friends. 
4. My Happy Ending
Released in2004 with her album "Under My Skin". I believe this is one of her famous songs that many of us were  on LSS "Last Song Syndrome" when this was released. As Avril Lavigne said on this song "it is all about a relationship that doesn't work out, having goodbye to all the memories and everything."
3. Complicated
Released in 2002 on her debut album "Let go". From the title itself "Complicated", Avril Lavigne said that this song is all about how complicated life is. Like how people put on a face and are two-faced, like not being real for themselves. 
2. Sk8er Boi
Pronounced "Skater Boy" and released in 2002 on her debut album "Let go".This song received a lot of comments as clever and funny. I remember that I wore the same as Avril Lavigne and sang this with my classmates at school for a presentation lol. By the way this song is all about how our punk princess rejected her ultimate skateboarder crush and later on becomes a superstar and has moved on with another girl and our punk princess ends up being a single mom. 
1. Here's To Never Growing Up
Released in 2013 on her album "Avril Lavigne". Like yeah, this is my favorite song ever. This is all about being young, forever young and living in the moment and having a good one. Like growing old is mandatory, growing up is optional so here's to never growing up!
Let me add this one for @Kendy42 . I love this song too "Wish you were here". Like yeah, this song is all about missing someone and remembering all the memories you've been together. Avril Lavigne did cry on the music video too and that was a real tear. This is for you and for your partner :)
Alright, those are the songs that I super love with my all time favorite singer Avril Lavigne. Still listening to all of her songs and even created a playlist on Spotify with all of her songs. Thank you so much for your time reading this. I truly appreciate it. How about you guys? Who is your favorite singer? Like  you can't get rid of all of her/his songs? I hope you have a blast reading this guys. Until next time.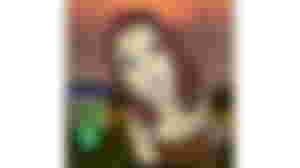 Previous Articles:
Always my favorite – Avril Lavigne (Part 1)
I could not ask for more – September update
Tips on an Interviews – Common questions on an in interview
Plants vs Undead – Steps on how to set it up
Toughest Decisions I made this year – 2021
Let's get vaccinated. Let's not be an inFLUencer
Sponsors of buraryang1892