It is a Productive Day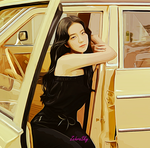 Rest used to be something that brings me much guilt. Especially in high school where teachers treat us as robots in the name of upholding the excellence science students are known for. I remember that 2 hours of uninterrupted sleep caused envy amongst students since many times, sleep is a luxury we could not afford.
It is probably why it comes as no surprise when by the end of our six years stay in highschool, the students have various mental health issues from the constant pressure of performing our best every single day.
The effects of that battleground lasted longer than I would like to admit. I remember viewing my college blockmates with judgement because they do not perform up to my standards (which was just the average standards we had at high school). I remember looling at them with irritation and frustration when they would rather joke around than work on the assigned tasks efficiently.
However, as I started to unlearn and unpack unhealthy things that I have been carrying, I realized the importance of resting amidst stressful times.
My college blockmates were not being lazy when they choose to hang out over the weekends instead of doing all activities. They are enforcing their boundaries and doig their best to ensure a balance in their academic and personal life.
This realization made me open my eyes to how much I have been feeling so guilty when I am supposed to be resting. But the restlessness I feel during my so-called rest just made more uneasy than just pushing myself beyond my body's limits.
However, I have realized that I am not a robot. I require rest to perform my best. Rest ensures that the quality of my work stays above average most of the timeand it also prevents me from burning our too fast and too soon.
Developing the habit of resting without guilt is a difficult journey. There were times when I would berate myself for sleeping instead of working on my activities despite the fact thatI am feeling unwell.
I remember there was a time where I had a fever and nonstop cough yet instead of resting, I attended virtual classes. I ended up having to answer the recitation with my clouded mind and I have further insulted myself in my mind because the answers I gave were not the best.
Though I encountered countless hardships alpng the way, I helped myself choose the better optipn for me every single day trusting that the situation will work out in my favor.
When I am sick, I rest instead if reviewing for an exam. This is then rewarded by the fact that I knew what to answer since my body and mind had time to heal.
When I could feel myself burning out, I do not oush myself to do academic works in hopes of forcing myself to regain the motivation to do it. I sleep if my bosy wants to or I spend my time doing creative hobbies that feed my soul. This gave me the spark that I needed to continue moving forward.
My rest days are productive days since I am recharging my energy for future activities. I am not being lazy. I am resting actively.
The guilt that I used to associate with rest is no lomger around ever since I realized how easier life became when I have sufficient rest. My mind is clearer and sharper, my body is up to doing multiple tasks, and I could prevent major breakdowns from happening by resting when I could feel my body asks for it.
Today, I slept the whole morning then played with Moshi putside for about 2 hours. Then we ate lunch and I napped again. After that I let Moshi out again and played with her.
We ate snacks and I crochet while waiting for dinner. Moshi napped while I was doing my thing. At dinner time, Moshi awakens and we ate together like always.
After dinner, I had a group meeting for an activity that started at 7:30PM and ended at 9:30PM.
It is now time for sleel again since I had a productive day. Tomorrow will hopefully be chores day if the weather allows. I hope that it does not rain nor does it becomes too hot. Well, I will see tomordow what will happen.
---
---
Thank you for reading this article!
If you want to read some more articles of mine, I have monthly summaries here:
December 2021 Articles Summary
November 2021 Articles Summary
September 2021 Articles Summary