Taho! Taho! I don't know how long the taho vendor was shouting but the last 2 calls woke me up. The voice is becoming more and more clear as he passes closer to our house. Huh! It's 7 in the morning, all I thought was only 6 am. I hurriedly call the taho vendor and bought P60 (about $1.2) and asked the vendor to put it in the stainless bowl that I handed him. I intentionally put it in a stainless bowl so I can reheat it for 10 minutes before serving it. Taho is a staple comfort food to Filipinos, it's made of soybeans (curdled) added melted (syrup) sugar or arnibal, and a lot of small sago or tapioca pearls. After heating it for 10 minutes, I called the kids to have a taste of it. As usual, my youngest will get all the sago pearls that's why I always ask "kuya" (a term we use to call an elder or older man like the taho vendor) to put more sago pearls.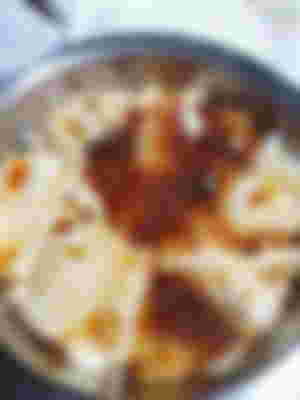 Most people who knew me from noisecash know that I slept late last night because I had my second cup of brewed coffee. The aroma is so inviting that I was not able to resist its smell. A cousin of mine gave me earlier this Vanilla Macadamia Coffee, I thought it was just a regular coffee so I placed it on the table and saw what was written on it. The word "Macadamia" called my attention hahhahha… I instantaneously prepared and boiled water and when it boiled I added two tablespoons of ground vanilla macadamia and turned the fire to medium to avoid it from spilling over. It was full of aroma, you can smell the coffee, the vanilla, and the macadamia filled the air.
I feel sorry for my neighbors if the smell reached their home because I have no intentions of sharing it hahaha. I can let them indulge in its aroma but not the taste hahaha🤣 I'm being greedy today but not totally because I'm sharing its smell and they can dive into it lols🤫🤭😅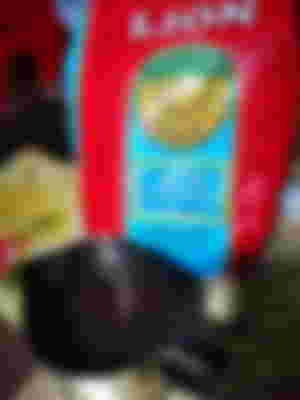 I again had a cup of it when I woke up this morning and I paired it with the turon that my mom cooked. I didn't even notice that she went to the market so early and came home with a bunch of bananas. She peeled and sliced the ripe banana, adding some brown sugar, rolled it in an egg roll wrapper (lumpia wrapper), and deep-fried it in oil. Others may sprinkle sugar on it but I told my mom not to do it anymore because it's an added sugar so better not make it too sweet and it's best to lessen the sugar, the ripe banana is naturally sweet.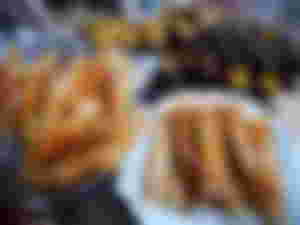 I guess that was a heavy breakfast with the taho and turon.  While finishing my coffee, I was thinking of what viand to cook for lunch. I went to the refrigerator to check if there's something I can find. And I saw these ice cream tubs or containers hahaha🤭😅…my kids will definitely fall for these and open each tub to check if its ice cream inside hahaha😂 they get pranked most of the time hahaha.. though they got pranked numerous times and laugh they never get tired to still check it from time to time.
It's truly enticing when you see various flavors of ice cream like Hershey's milk chocolate with almonds, coffee crumble or milk tea and makes you wanna open it and get dismayed with what you see inside it. Hilarious, isn't it? hahaha😅 but sometimes my son succeeded when he opened one of the tubs that I put in the innermost part of the freezer hehehe😁.. my youngest came to me and said, "mom, I found an ice cream!" wearing that big smile on his face and asked me if he can have some. I said, "okay, as long as you don't eat too much and don't forget to drink warm water after". He also went to his older brother and called him. And his younger brother was like, "where? Where? Are you sure?" he doesn't want to believe his younger brother hehehe😆 so I let him open it and see for himself.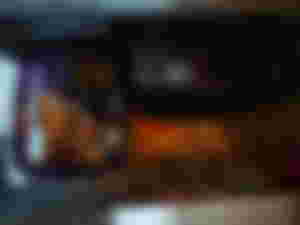 Do you also use your ice cream tubs as containers for fish, meat, veggies, etc.? and members in your family would have this big smile upon seeing it and laugh after opening them hahaha.🤣😅🤭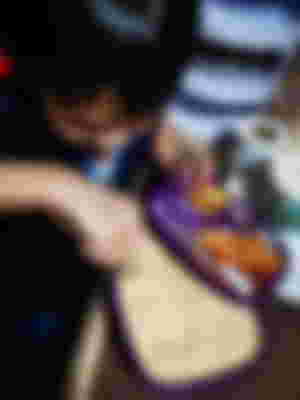 And before I end this, I would just like to thank @Zcharina22 for your sponsorship. thank you so much naneng 🤗🥰
All photos are mine
My PREVIOUS POSTS
https://read.cash/@MommyJaytee/can-you-please-move-youre-blocking-my-way-0a6041db
https://read.cash/@MommyJaytee/the-scarecrow-d4cd80aa
https://read.cash/@MommyJaytee/tarzan-but-no-jane-425c9601
https://read.cash/@MommyJaytee/cut-open-ad51f64e