If only my baby could talk he would definitely say, "Can you please move, you are blocking my way!"
Placenta Previa happens when the placenta partly or completely covers the cervix (where the baby passes when delivered normally) which can be determined through ultrasound or during a routine prenatal check-up. The cervix begins to efface (thin out) and dilate (open up) to give way to the baby. Placenta previa causes excessive bleeding to the mother and distress to the baby putting both the mother and the baby in danger.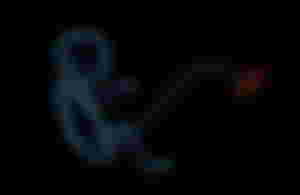 Types of Placenta Previa
 Complete Previa - is when the placenta covers or totally blocks the entire opening of the cervix.

 Marginal Previa - also called low-lying placenta because the placenta is near the opening of the cervix but does not cover it which can get better on its own before the baby is to be born.
During my first trimester, I've been taking medication for my baby to avoid having a miscarriage. When I reached the third trimester I can no longer take the medicine so I was advised to stay in bed until I complete a full term. I was on bed rest for two months. 
 It was almost 3 in the afternoon when I reached the clinic and upon check-up, I was told that my cervix is starting to dilate, my baby completed its full term. The doctor and I agreed to have my third baby in a normal delivery that though I had my second child delivered in c-section, she assured me that I can still deliver vaginally since my firstborn was born normally.
 This time I was alone, my husband is away on a two-week overseas work. From outside the clinic, I waited for a taxi to bring me to the hospital but since it's 5 pm, it's rush hour and it will make it difficult to find a taxi. My stomach is painful, I think I'm having labor pains. I don't want to lie down on the street and give birth there or make a commotion, I need to think fast. I saw a traffic enforcer about 30 meters away, though I can barely stand I pulled myself together and walked towards the enforcer. I approached him and said, "sir can you please help get me a taxi, I'm about to give birth and I need to get to the hospital." The enforcer immediately called a cab and instructed the driver to bring me right away to the hospital. Inside the cab, I told the driver to bring me home first to get my things before heading to the hospital. 
Yes, I got home calmly so as not to make my mom panic. I first assisted my son in doing his homework after that I called my brother and mother and told them about the situation, I also talked to my 2 sons about it. My brother accompanied me to the hospital and on the way, I messaged my husband as well. Upon arrival at the hospital, my ob-gyn attended to me and checked my dilation, then I heard her say to a nurse, "prepare the operating room, emergency CS (caesarian delivery), before I can even ask she said, "your placenta detached and its blocking your cervix, your bleeding. You can go in shock from excessive bleeding if you insist on having a normal delivery and the oxygen supply of your baby is cut off because your placenta detached." This time I didn't refuse and in no time, I was already in the operating room. I asked her if she can find a better anesthesiologist because I don't want to go through so much pain over and over again in injecting the anesthesia. 
 Before I was sent to the operating room I told my brother what was going and I asked him to inform my husband. I made clear to my brother that he has to follow my baby from the operating room where I'll be and follow the baby to the nursery room and be vigilant. I had to tell him this because there were rumors of baby switching and kidnapping though it didn't happen in the hospital where I am about to deliver, I'm just being careful.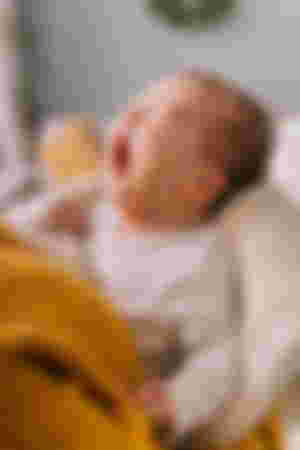 The anesthesiologist made a single injection (hooray!) and took effect in just a couple of minutes. I was about to pass out when the nurse said, "here's your baby" and put him on my chest, that was the last thing I can remember. When I opened my eyes, I was in the recovery room. Every hour think I was requesting for pain reliever because the pain is too much but of course, they can't give me beyond the maximum dosage that I need to wait until I can be given again. 
On the third day, my baby and I were able to go home and our recovery went well.
 My firstborn son was delivered normally, my second son via emergency caesarian due to cord loop, and my third son through emergency cesarean as well because of complete placenta previa. Despite my 2 caesarian operations, I thank God the most for His protection and guidance that my babies and I are well and safe. 
Lead image (edited on the phone)
My PREVIOUS POSTS
https://read.cash/@MommyJaytee/the-scarecrow-d4cd80aa
https://read.cash/@MommyJaytee/tarzan-but-no-jane-425c9601