Well, you read it right, this story doesn't involve Jane at all. And yes, Tarzan is here. No, my baby isn't named Tarzan but was called one because of his position when the doctor took him out of my womb. My son was holding the cord and the rest was looped around his body. I then heard the doctor saying "kaya naman pala ayaw mo bumaba kasi nagpaka Tarzan ka at nakapulupot pa sa katawan mo yun cord."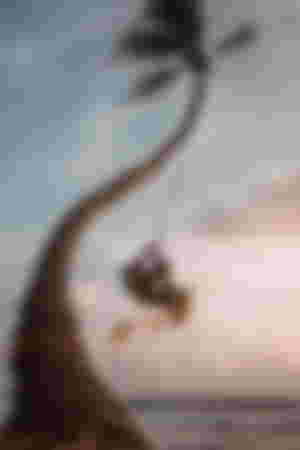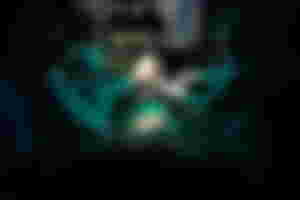 A cord loop happens when the umbilical cord is wrapped around the baby's neck, this is called a nuchal cord. There is no way to prevent this from happening since the growing baby inside the womb keeps moving. In most cases, the loop untangles on its own. Though it's normal especially during labor, a single or double loop on the baby's neck, the baby can still be delivered normally. But It's a different case when the loop is not just around the neck but also includes other parts of the baby's body, the same thing if a mother is expecting twins or more where caesarian delivery is needed.
As I mentioned in my previous article that my 2nd baby was delivered via c-section or caesarian delivery.
It was my scheduled check-up; my husband and I went to see the doctor. Me while lying in bed and being checked my ob-gyn told me immediately to get admitted and go directly to the hospital from her clinic but I was hesitant and told her that I'll wait till I detect signs of labor like in my first pregnancy. Though before that I was complaining of some kind of pressure inside me during my 8th month of pregnancy that the doctor recommended a total bed rest until I reach the third trimester, the 9th month, or 39 weeks. When you make it to your 39th week up to the end of 40 weeks, it's called a full term and the baby is ready to see the world. When I was having second thoughts, my doctor admitted that the stiffness and pressure in my womb are labor signs that's why she asked me to take a bed rest until the baby comes to its full term.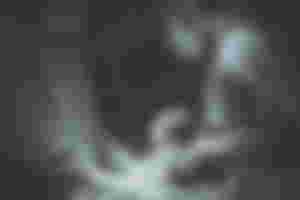 From the clinic, we directly went home to get my things and inform my mom and my firstborn that I will be going to the hospital as advised by my doctor since it's already my due date. And we headed to the hospital and I was admitted. The nurses asked me to lie down but I told them I wanted to walk to ease the pain. I walked up and down the stairs, walkway, hallway hahaha. They even wrapped a belt just below my chest so that the baby will move down, I've been in 7cm for more than an hour and still, my dilation isn't improving. I need to reach 10cm dilation, this indicates that my baby is coming out but no matter how hard I tried to walk to make him go down, there seems to be no improvement. The doctor called me again to check my dilation but said my baby isn't going down at all. She asks me to have a c-section but I refused and asked her again that I'll do some more walking. The next time she called me she was already handing me a letter that I need to sign since I declined to have a c-section that the hospital is not liable if anything happens to me or my baby. I guess I was quite stubborn at that time. "okay doc, let's do it", I said finally.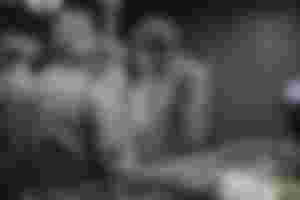 My baby is being monitored with a machine and the doctor informed me that my baby's heartbeat is fading, the baby must be very tired and stressed in finding his way out. I had an emergency CS and the labor pain is becoming more and more unbearable, unlike my 1st pregnancy. My blood pressure is going up, my whole body is in pain but all I can think of is the safety of my baby. The anesthesiologist had a hard time finding the right spot to administer the anesthesia because I had scoliosis (the bad curve in my spine), I felt every time the needle is injected, again, again, again..and again.. huh, been counting it was more than 10 times. they make me curve like a shrimp in several positions to find the right spot.
I felt they were cleaning and shaving my stomach down to my abdomen and I said, "doc I can feel everything you're doing in my stomach". And she was like "what??", she runs a few tests and I said, "yes doc I can feel that". It felt she was making tiny slices in my stomach. I was asked to lift my right leg and I was able to do it, called the anesthesiologist to inject another anesthesia …wahhhhhhh… (my mind, what again?) the same thing, I was in a shrimp position once more, I said: "doc I'm so tired can you inject it fast". But it took a while to find again the right spot. Finally, the 2nd shot took effect but I heard the doctor saying, we need to do it fast because the baby will fall asleep and that's not good. I was awake and waiting to see or hear my baby, I guess the anesthesia didn't make me go to sleep or I was worried.
Sa isip ko buti pa ang hipon head to toe ang pag curve samantalang ako isiniksik yun ulo ko sa pagitan ng mga hita ko. Feeling ko kita ko na talaga si baby hahaha😅..Ikaw ba naman todo siksik sila sa ulo mo may taga tulak at ipit pa para lang lumabas yun spine ko…try niyo yun ganun position hahhaha🤣
The doctor was telling me that my uterus could have ruptured and she might remove everything when my baby is out. It worried me but I prayed that if it's God's will then I'll accept it as long as my baby is alive.
 "Baby out", I heard. He was wrapped in his umbilical cord and holding it like Tarzan about to make a swing (heard them talking). He wasn't crying, I can hear them say "wake up, wake up, cry! Baby wake up!" I don't remember how long but it was a relief when I finally heard him cry and they placed him in my chest for the first time. He is so warm and crying out loud. Oh, thank God! Then I asked my doctor if my uterus has ruptured and she said she was able to relax it before getting my baby."Sleep now mommy," the doctor said. When I regained consciousness, I was in the recovery room with a yellow light beside me to keep me warm. My whole body is shaking and I can't control it, it's called postoperative shivering, a common problem of anesthesia after an operation that is triggered by post-operative pain which goes away in 20 to 30 minutes.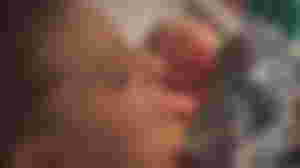 There were no complications so after three days my baby and I got home and recovered well.
My PREVIOUS Post