A Scarecrow is seen mostly in fields, it is dressed and resembles a human being to scare away crows that destroy and eats the crop of the field.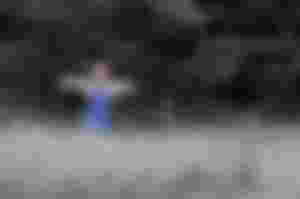 My second son was only 5 years old back then when he had this spooky encounter.   I'll tell you a story about a scarecrow that my son saw inside our home, in their room to be exact. You might be wondering how come a scarecrow is inside our house or why is it in my son's room? Precisely my questions, "what and why".
One day when I was in my room, I heard my second son screaming and he was calling me.
2nd son: (Screams)(Yells) Mom, mom!
I immediately went out of my room to check him out.
Me: Why, why are you screaming so loudly.
2nd Son: I'm scared… (he looks really scared)
Me: Scared of what?….( with my eyebrows crossed and wondering)
2nd Son: There! (pointing his arm and finger to their room but he wasn't looking)…
Me: there's nothing in there my son.
He looked in the direction he was pointing at when I said nothing was there.  He screamed and run away from where I was standing. I approached him because he was terrified and it puzzled me.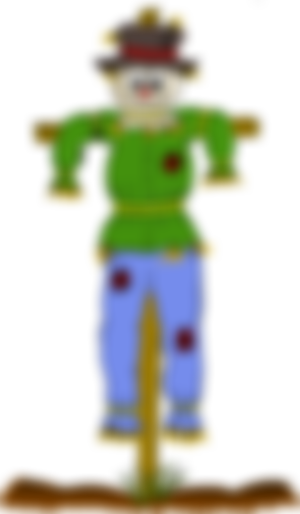 Me: Okay, calm down and tell me what you saw because I didn't see anything. Was it a ghost?
2nd Son: No.
Me: if it's not a ghost then what is it? It is scary?
2nd Son: Yes.
Me: how scary? Does it look like a scarecrow? You know, the one that scares birds in the field.
From the word scare or scary, I thought of maybe a scarecrow and I have to ask several questions since he is just a kid. He knows what a scarecrow looks like, from the pictures on the phone. After calming him down, I ask him again to accompany me to their room and this time I didn't just open the door but we went inside the room, me and my 2nd son.
Me: Don't be scared baby, mama is here okay?
2nd Son: okay (with a soft voice)
And so, we entered the room, he was embracing me.
Me: Alright, look around and check. You see there's nothing here, just you and me.
He looked around the room and I felt he hugged me tightly and hid his face.
Me: Why? Is it there?
He just nodded.
Me: Where?
He pointed in the same direction where he first saw it, he sees it but I don't honestly.
Me: Is it standing still or moving?
He looked again and said, "it's moving." And my son ran and stepped out of the room. I didn't move and stayed in the room, I raised my left hand and prayed loudly.
Me: You don't belong in this world, I cast you away in Jesus name. go back to where you came from and don't disturb us anymore or show yourself to my son. Go away in Jesus name. Amen.
After praying I went out and called my 2nd son, we prayed together and I taught him how to make the scarecrow go away.
Me: when you see the scarecrow say this, "go away in Jesus name", alright. Now say it.
2nd Son: Go away in Jesus name.
I went back into my room to check on my 3rd son who was asleep the whole time. I prayed over for protection.
Later again I can hear my 2nd son running and saying out loud his prayer, "go away in Jesus name, go away in Jesus name". I didn't go out because I'm confident that "the Scarecrow" can't hurt any of us even my kids. And my son knows how to cast it away. The next day I heard him again praying and up to the next day. I can't remember how long but about 3 to 5 days until I haven't heard my son saying those prayers again.
The scarecrow disappeared, at last. That was the first and the last time my son had that kind of experience, I ask him from time to time if he sees anything scary or if he still sees the scarecrow but he said no.
Among my three kids, my second child was the only one who had such an encounter. I remember a friend who is also a churchmate told me that sometimes kids get to experience paranormal because they are innocent and see things clearly maybe their third eye is open. Normally it will close on its own. But for some, I guess they still have it even if they are all grown up.
Lead image
https://pixabay.com/illustrations/dusk-sunset-landscape-evening-sky-1004436/
My PREVIOUS POSTS
https://read.cash/@MommyJaytee/tarzan-but-no-jane-425c9601