Photobooks: Coron, Boracay, Davao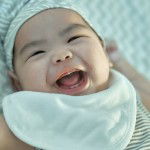 I am not yet done with our photobook collection and I'd like to post all of them before I move on to another diary or prompt articles. I actually have a couple of drafts on my list but I'd like to just finish with the photobook first so even if I am itching to really publish a post right now, I just have to halt it a bit and get this one done first.
If you have not checked the previous articles, I'd highly recommend that you go click on each of the links below to find out what are the other travel photo books so far that I had posted:
Today, let's go back to another Palawan adventure, we had our honeymoon in El Nido but for Coron, there was no specific celebration to that though. In fact, Coron was not on my bucket list but when I found out that Philippine Airlines had a seat sale and it was so affordable that I booked our tickets immediately and then booked another set of two tickets for my brother and his wife.
Coron, as I had blogged before was actually beautiful. I'd put on some of my detailed Coron trip articles later on this.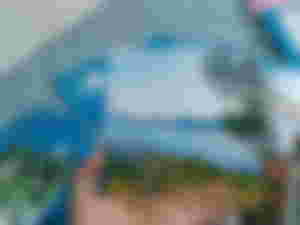 Again, on most if not all of our trips before, I had purchased our plane tickets because of seat sales. I was always checking airline websites for any sales, in fact, I'd stay up late just so I could book.
But for Coron, I didn't have to sleep late, their seat sale didn't require me to do such. I booked it in the middle of the day! Boy, I got super excited I researched about hotels and itineraries right there on the same day that I booked the ticket.
It was summer and I knew that it will be hot but I don't know why I booked fan rooms for us, that was the biggest mistake. Now, if you are traveling to a tourist destination that includes a lot of seawater, better to book a room with air conditioning because you know how the air in the beach area feels, it has this sticky feeling and a fan room won't help you with sleeping properly and resting. I don't know if it is just me but I dislike that feeling!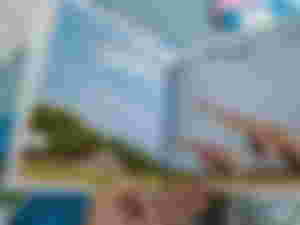 As you can see on the cover photo, we had been to Mt. Tapyas and that's the view that we were able to see. But there's one thing that I really regret. You know, I have friends on another blogging site who just published his experience at a hot spring in Coron. That hot spring had helped him with some of his skin issues and truly recommends that visitors and tourists do check it out as it also helps with body pain, especially those who climbed Mt. Tapyas.
Unfortunately, when we were already on the way down, I checked the itinerary and asked my buddies if we should go to the hot spring or just go home. All of them said to go home. That was a huge mistake. So now, I am just regretting our decision, it would have been a nice experience dipping into a hot spring!
But anyway, we had a close experience with giraffes, some Calamian Deers which are endemic to the country, zebras, and other animals at Busuanga, it was one of the highlights of the trip.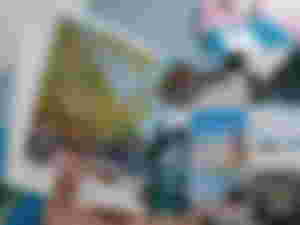 Of course, we also went on island hopping and we took a tour package that includes all the islands that I wanted to photograph. One of them was the famous Kayangan Lake! In fact, the view was not the lake itself, it was the pathway or entrance towards the cleanest lake in the whole country!
I had to say that I enjoyed this island hopping but we also have another island hopping in Busuanga. I guess I wasn't able to write about it here in Readcash but I did talk about the Coral Garden, the link is available below.
Check out these links for my Coron travel adventures, these are detailed ones on each place that we went to.
Yes, I had written so many articles about the Coron experience!
---
Aside from that, I also made a photobook which includes another set of random travels. I was just actually trying out the mobile application of Photobook Philippines, this one had a hardcover and I used this travel and be inspired photo as a cover because why not? It's quite inspiring!
This one includes our trip to Legazpi, I won't forget that experience going up to the Lava front of Mount Mayon with an ATV. It was quite an experience and I wished I had a more stabilized action camera at that time but I only had a poor GoPro, an old version without stabilization so all our videos on the way to the beautiful Magayon were really unusable.
But I should say that my favorite though was just chilling at Sumlang Lake. It was a lake with Mt. Mayon in the background. We were very relaxed that we were able to sleep in that raft that we rented! Also, Magayon showed up her beauty without any clouds while we were there.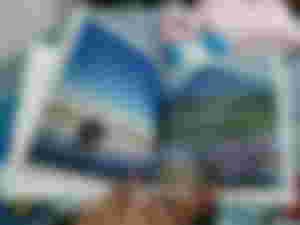 Thinking about Mayon and our Legazpi trip makes me want to write about that here, perhaps I will do so in the next few days. But it was one of those trips where the itinerary was just relaxed and we spent less on that trip as all food and transportation were affordable! It was there too that I tasted the best laing and we had an experience with their sili ice cream!
Aside from Legazpi, this photobook also has some of our photos when we traveled to Bantayan Island and we stayed at Montemar Beach Resort where we were the only guests.
Then there was also this side trip to Boracay and visiting a game farm somewhere in Roxas City. It was one of a kind experience all because of gamefowl chickens! It made me laugh even until today though. Boracay was not pretty at that time, it was full of rubbish all over the land maybe because it was also not summer time, it was off-season but we were still able to enjoy our trip there though. It was the first trip to Boracay, we went back in 2019 with my brother-in-law and his wife.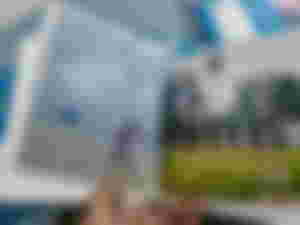 And below was a trip to Samal Island in Davao. We were in Hagimit Falls and had an experience as well in the beautiful Talikod Beach, that trip was with my husband's colleagues.
It was also at that time that we watched a fire show at the Crocodile Farm, also we witnessed some car racing in the vicinity.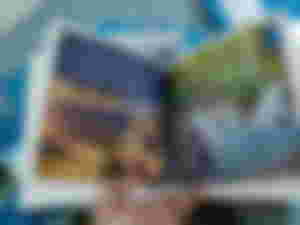 However, I didn't get satisfied with that trip to Davao because we were in a group and if you travel in a group, there are so many things to adjust and so many heads to gather. The leader of the pack was always having a headache because there are always people who get up late, he has to call a lot of people, and in terms of vehicles, it was just hard!
So, my husband and I went back to Davao in 2019, at the start of the year, we ventured to the Bukidnon-Davao road area but we also stayed in the heart of the city and stayed in a smart home.
Oh, remember that makes me want to write about that trip as well. Alright, there are so many things to write. I hope I can make them all soon and share them with you guys.
For now, that's it. I hope to post a few more photobooks and I will also share how you can layout your photobooks online and get them delivered at your doorstep!
---
xoxo,
momentswithmatti Mother | Boholana | Cebu | Philippines | Travel | Photography Enthusiast | Calligraphy | Art | Crypto Noob