Photobooks: Random Travels, El Nido, and Baguio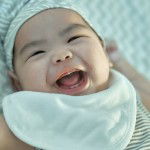 Check the above link to know more about my first photobook. Today, I'd like to share some of the first trips my husband and I had done on our first years of being married. I might have shared before that before we got married, we were in a long-distance relationship for two years. As soon as I was back in the country, we tied the knot.
We got married in a civil wedding ceremony, and I guess it was a good decision on our end as we didn't have to spend any big amount, we just paid for the requirements and that's it. My husband's parents had spent some for the lunch after the ceremony which we didn't even ask them to do that actually but they prepared it with all their heart. There were only a few people at the wedding, just our immediate families.
At that time, we didn't really think of having a church wedding because first, I don't really like wearing a gown. Second, it is costly, even if you'd say we would just be inviting a few people, it will still require money and I don't want to also go through the stress of the wedding preparation. With the civil wedding, we just need the requirements and apply for a marriage license, set the date, and done! It won't even take hours! But don't get me wrong, church weddings are great but they cost a lot too.
Anyway, what's more important is the married life after the ceremony, I look at the Bible about wedding ceremonies and it didn't require such a huge celebration. Marriage in the Bible simply consists of a man and woman, with the consent of the woman's father or guardian, living together and attempting procreation. However, it does say about Jesus attending wedding events, we do not know how that works in the Jewish culture too. So, my point here is that a wedding ceremony doesn't require to be grand, it just had to be sincere.
Our honeymoon only happened six months after the wedding. It happened in El Nido, Palawan and until today, El Nido still has a huge space in my heart. I love that island and I would want to visit it again.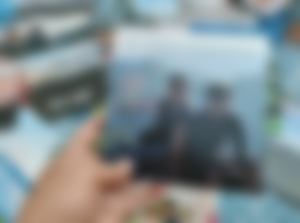 This is the cover, still a softcover photobook. I added a text on the cover, I just wished I added the month and year though or just the year, it would have been better because sometimes, it's hard to recall what year did we visited this and that.
The image was also a continuous one to the back part of the photobook. The paper I selected for this one was Matte and what's good about matte paper is that it won't flare.
We were in Taraw peak on those images. I have an unforgettable experience climbing Taraw Peak, I guess I had shared that in the previous articles. You have to check them out here: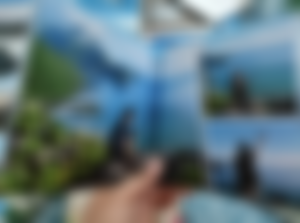 Our favorite island was in this beautiful and mesmerizing Seven Commandos, we even had a problem with the boat engine not starting up, good thing it was our last island and we were the last people in it. We consider it a blessing in disguise as we witnessed a beautiful sunset while in the island and while traveling back to Bacuit Bay.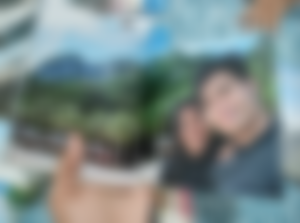 My cartoon signature photo was done by @takyarts , she is an online friend from a different blogging site and I guess I had shared a lot of my life in BitLanders and even until today. So thankful to her that she made us a chibi art, I had been using that since then.
---
Fast forward, one year after our wedding, we celebrated our first anniversary in Baguio. I guess I should blog about that too in the future, stay tuned for that but this photobook was dedicated to that memorable experience as well visiting the summer capital of the country.
My husband is not used to traveling long, he'd always get sick while traveling so I decided that we go to Baguio in the evening so he can just sleep while in the bus. As for me, I have no issues with sleeping while in a bus, I had never puked as well while traveling and he'd always tell me he is jealous of how sound I sleep even if the road is bumpy. I'd always wake up feeling really relaxed and well rested while he had a hard time.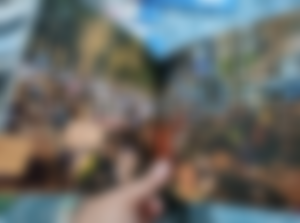 The famous Ukay-ukay in Baguio's session road. I was shocked at how crowded this was. James and I were also very happy we bought a few things, bags, jackets, and we both enjoyed that time, I am glad I took a photo of the crowd.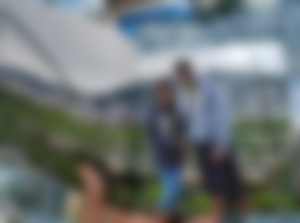 We also visited the strawberry farm, we bought couple jackets of course, couple shirts and anything matchy-matchy was "in" before so we made sure to get ourselves the jackets because it's cold and the quality of these hoodies were good.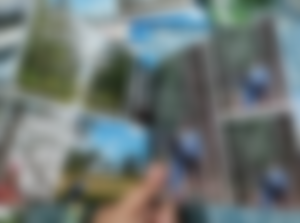 My favorite part was taking photos at the pine trees area near Wright Park. I have used that on my old phone screensaver and the phone is still working until now, the screensaver stayed the same.
Baguio City was surely beautiful. We had been surprised by it especially the Burnham Park where flowers were in full bloom during our visit. This photobook contained a few pages full of the flowers we had taken photos of during our first day. And of course, we won't forget their SM mall which had no air conditioning.
---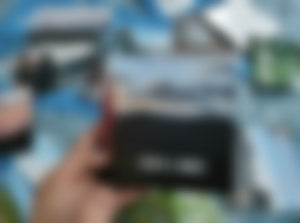 This photobook contained random trips, one of them was going to the Chocolate Hills on a motorcycle. We had been to this famous tourist spot but we wanted to get near to the hills so we took a motorcycle and drove to Carmen. We were able to tick that off our bucket list as we were super close to the hills. We even saw those who were on ATVs.
On this page below, we passed by the Pilar Dam, it was dried up though.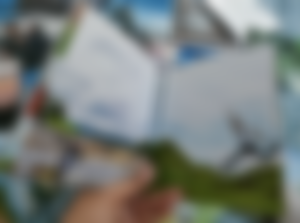 Here's another trip we won't forget - visiting the Bojo River Cruise in Aloguinsan. The unforgettable experience was not because of the place but because one of our companions had a vehicular accident after the trip. It was one that ended up in the hospital. He was riding a motorcycle and when he had the accident, a lot of his bones were broken, like we thought he was going to die but he recovered and we are until now grateful for Arcanys, their employer for extending help to that employee.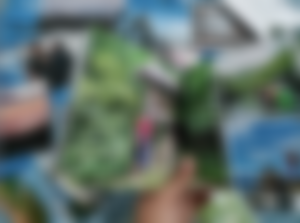 There were more random travels included in this photobook but I only took these images. What's good about having a photobook is it brings so many memories which I might have forgotten if I had not made a photobook. I know digital and online options can be good too but having a tangible one that I can flip through on days when I am just bored or when I grow older is priceless.
I am sure that in a few years from now, I can share these things with my baby and tell him stories of those adventures we had before he came into our lives. Of course, we are also starting with new photobooks that include him.
---
Thanks for reading! I will be sharing more of photobooks! Stay tuned!
---
xoxo,
momentswithmatti Mother | Boholana | Cebu | Philippines | Travel | Photography Enthusiast | Calligraphy | Art | Crypto Noob