Photobooks Batad, Sagada and Negros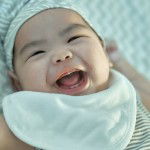 I had been sharing some of my photobooks and today, is yet another set of photobooks to reveal to you guys. But first, you might want to check out:
Today, join me as we travel to Batad, Sagada, and Negros - Sipalay!
First, let's get to Batad. If you are not yet familiar with that, it's actually one of the rice terraces clusters in the mountain province. Before I was only aware of Banaue Rice Terraces and I am sure that most of us Filipinos are familiar with that as it is printed in our money bill.
But, there are more to Banaue actually, there's Batad which is more beautiful! Please don't get me wrong, Banaue is more accessible, it even has a viewpoint easy for tourists to get to and we did a stopover as well while on our way to Sagada. But I tell you, it is definitely worth visiting Batad.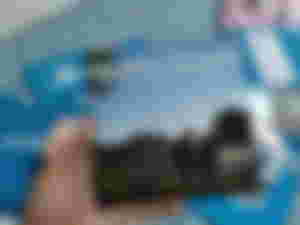 When we were about to celebrate our second wedding anniversary, we thought of going to the mountains again, and since I had Banaue as one of my bucket lists to visit, I researched but eventually found out Batad is much better. For those who had watched the End Game movie, Thanos was there at Batad and that's how beautiful this place is that it was featured in the movie.
What's in Batad by the way? Well, it's an amphitheater of rice terraces. There's a beauty in it that I can't explain. It's quite amazing how our ancestors were able to build this without even engineering knowledge!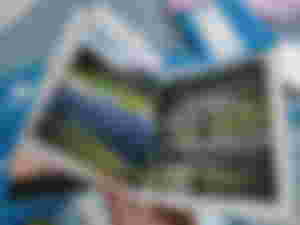 Batad was definitely something, during our visit, we had met several foreigners, which made me wonder why we didn't meet any Filipinos though but most were foreigners, they walked in the rice paddies, they went to the waterfalls. Unfortunately, we only had one day to enjoy ourselves here. We traveled in the evening, woke up in the morning, and figured we had arrived, had breakfast at the market, got into a trike that brought us to Batad, we even had a stopover at another rice terraces cluster which I had forgotten the name now.
Reaching Batad at around nine in the morning and the whole day was spent outdoors, walking, trekking, exploring, taking photographs, we discovered the traditional houses of the Ifugaos, met our dog tour guide, and we had a great dinner as we ate tinolang native chicken prepared by our house host.
Unfortunately, we missed visiting the waterfalls, we were very tired that day as we had to climb the steep mountain towards the viewpoint, only to realize that there's an easier route. Anyway, my husband had a very nice body massage that night courtesy of some local. I slept early as it was cold and boy, the water there was also cold, no heaters available!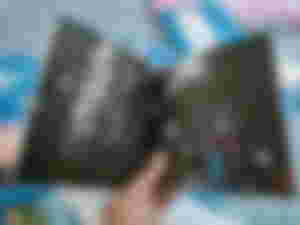 The next morning, we were already on the way to Sagada. Thank goodness the trike driver was able to pick us up right on time for the van for hires going to Sagada only has limited trips.
We had transferred from a van to a jeepney just to reach Sagada. We checked in right before lunchtime, we had a nice room with a view of the Sagada community at the heart of the town.
We rented a motorbike and enjoyed this quaint town. We got lost finding a lake too! But we had a great time watching the fog move in and out of the hills while sipping tea at Gaia Cafe.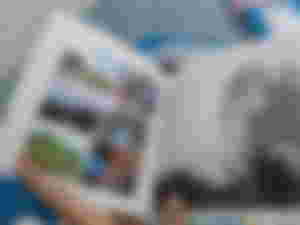 The next morning, we spent walking around the town, we didn't see the sea of clouds though, there was only a sea of heads, lol! There were too many tourists in Sagada and it rained the night before so we didn't get to see that view, anyway, it was still something that my husband and I laugh about until today.
We also had a taste of their famous lemon pie but this was also the worst trip going to Manila in the afternoon as I had stomachache and LBM! The entire trip, I was just trying to conceal it and would go down the bus first in every stopover! It was definitely the worst bus trip I ever had!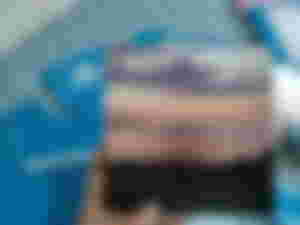 On our third anniversary, we headed to Negros Occidental. Actually, our trip was composed of Bacolod - Cauayan - Sipalay but I don't know why I didn't create a photo book for our Bacolod trip. I will make it soon.
But what's so nice about this trip was that we stayed in a house on a hill. Thanks to Airbnb, we were able to rent this house for two nights and three days. It was complete with everything, we had a huge 50-inch television full of movies to binge, we also had a working sink and stove, microwave, a refrigerator, this was a greenhouse, which means it was solar-powered, we also have free internet access and the owner was so kind to lend us his motorbike so we can explore the neighboring areas, Punta Bulata and Sipalay!
The view from our room made it to the cover page.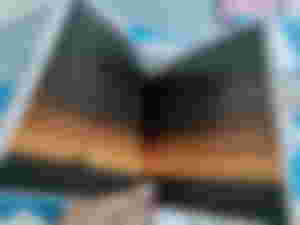 We had a great time at Sipalay too! They have a public beach with a really nice sunset view plus there were local fishermen around, and some local men and kids skimboarding.
Our eyes really feasted on the great view in front of us as the big sun started to descend and make its way to rest. But early that day, we visited Punta Bulata. This is a gem in Cauayan.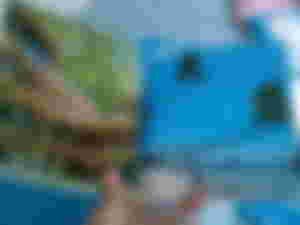 It has a view of the Pacific Ocean and while they were full that day, the staff allowed us to have lunch there. Lately, I found Rica Peralejo visited this. Looking at our photos made me miss Negros. It would be nice to travel back now that we have Matti and we can do road trips too!
Here, we also wandered around Sipalay's famous tourist spot. The hills reminded me of Bohol's Chocolate Hills except that they were in the waters.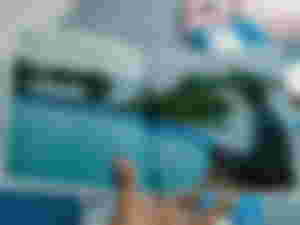 As mentioned earlier, our house on a hill was really great, it was complete with everything we need plus, it offered us a great view! It was there that we had our first astrophotography attempt. The stars were just amazing when we woke up at two in the morning on our second night. Then the sunrise was just mesmerizing too!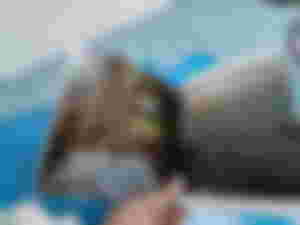 I won't ever forget this trip, it was an anniversary and a birthday celebration altogether. I miss that house and its shower which allowed me to see the view of the ocean and the hills while taking a bath. It was amazing!
Anyway, that's it for now, watch out for the next photobook series I will be posting soon too!
---
xoxo,
momentswithmatti
Mother | Boholana | Cebu | Philippines | Travel | Photography Enthusiast | Calligraphy | Art | Crypto Noob