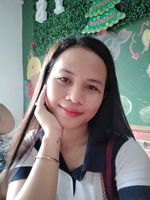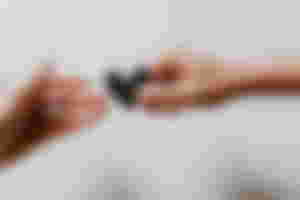 Yasss! It's raining after almost a month without rain. I don't know why but these days, the heat was just too much that I changed my shirt 5x a day. Glad that it rained today and the weather seemed gloomy. I can already feel the coldness I long for.
How about you there, dear lovelies! How's the weather and how are you feeling about it?
Last night, I was reading articles to clear my notifs. I came across @Janz article which is all about in a relationship-questions. And, she tagged me to do the challenge too, so here I am writing about it. ☺️ You can read her article here, Random Questions: In a Relationship Status
Actually, I saw this challenge or article first on miss @Eybyoung's article which is, Random Questions for Taken and now I am writing my own version as well.
I only chose 6 questions among the random questions there. To get the questions, you can check it out here 👉 mantelligence.com
To all takens out there, you may try this one too! Have fun!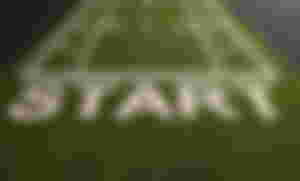 Here are the questions I chose:
WHAT ARE SOME ANNOYING HABITS OF OTHER COUPLES THAT IRRITATE YOU THE MOST?
There are a lot, actually but I don't want to sound bitter so I will just have one. One annoying habit of other couples that irritates me most is when they are trying hard to show on social media that their relationship is perfect. Come on! There is no perfect relationship, guys. We do all have our storms and thunders in a relationship. I have a friend who's like that, I know personally that their relationship is shaking and just a few push, their relationship will be off already. But, what she's showing on social media was exactly the opposite. Well, maybe because she's trying to save their relationship by posting it and let the boy saw it. Who knows. It's their business but I just get irritated with that especially if the person involved is one of my friends.
I'm not against into posting couple pictures and all, but let's be real in everything.
HOW CONTENT ARE YOU WITH THE AMOUNT OF NON-SEXUAL AFFECTION IN THE RELATIONSHIP?
Very much contented. By simply giving me food is my type of non-sexual affection. I think most girls do prefer food. Am I right? Haha! When we feel good, give us some snacks. When we feel bad, give us some snacks and we will be okay.
I also like to be asked if how's my day or what's going on in me. For me, it can lead to open talking and letting out of my frustrations if I have any. With that, I build trust in him.
HOW WOULD YOU WANT TO SPEND A SPECIAL DAY WITH EACH OTHER?
With food. Every occasion or any special day. It should be with food. I don't ask for gifts or any expensive stuffs from my man. I just want to be with him and the food. Food makes us happy. Food lightens up my mood everytime. For me, celebration would not be complete if without food. Haha!
WOULD YOU RATHER TRAVEL AROUND THE WORLD OR HAVE A FAMILY?
I would rather travel around the world, for sure. Especially in Europe. Haha! In my dreams, but yeah just in case I will become a billionaire. I would really travel and find my favorite artists in every country and have dinner with them. Lol. And if I am pass over it, that's the time I will have my own family. I will tell my children about my travels too!
WOULD YOU RATHER BE PROPOSED TO IN PRIVATE OR IN FRONT OF FAMILY AND FRIENDS?
I would rather be proposed in private. I don't want any exposure even to my family. No offense to those who like the opposite. This is just truly what I prefer. I want just the two of us and after that, it's up to us when are we going to say it to our family.
I don't want my family to see me crying or being dramatic when my man propose to me. So I'm keeping it private.
WHAT LESSONS HAVE YOU LEARNED FROM PAST RELATIONSHIPS?
A lot. I learned how to love myself more than the one I am with. In that way, I will not get hurt if he will leave. I also learned to not show my affection too much because based from my experience, after I showed too much affection to that one man, he seemed to be overly confident that I will stay even if I will catch him cheating forgive him after. I don't want that.
I also learned how to deal with heartaches, if there's any. I will just go out, eat food and drink with friends. After that, I won't dwell on the pain anymore. I should let it over or else I'll make myself suffer with the pain. I am too strong to cry over a man.
I don't want to make this any longer. I'll just leave it here and let you guys answer these too! Let's share our thoughts and spend time laughing over it.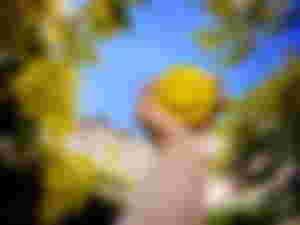 Of course, I want to tag some of my friends here, do it girls! @Murakamii.7 , @fredyzza07 , @renren16 , @Zhyne06 and @ThisisGrace21
---
Thank you so much guys for reading! You've been so kind to me since day one.
Thank you so much again for your time! To my kind sponsors, upvoters and to those who comment, I am sending you my warmest gratitude! Let's talk and get to know each other well.
You can also reach me at marianovylhyn@gmail.com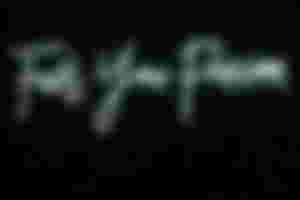 Like, subscribe and comment
Ciao! ❤️