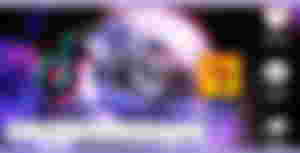 Does TikTok really have benefits for me? First of all, TikTok is one of the popular apps here in the Philippines. It is also one of the hobbies of some Filipinos when they have free time. They also make it a pastime when they feel tired and have a bad feeling.
TikTok is a social network for sharing user-generated videos, mostly of people lip-synching to popular songs. It was originally called musical.ly (pronounced MU-zik-lee). Users can create and upload their own videos where they lip-synch, sing, dance, or just talk.
But why do I use Tiktok? What is the real reason? Does watching TikTok have benefits on me? First of all, YES. There are some good benefits that TikTok brings me. TikTok ​​helps me to get ideas on my schoolwork, filming videos, drawing techniques, finding my mood, and help me to find my sleep. Yes. I do TikTok because I think TikTok is entertaining yet also a sleepy thing. All the videos we see on TikTok go through the "For you" and "Following" page/section.

From this section, you can find random videos that also come from random users and have different contents. There may be sad, happy, creative, emotional, techniques, memes, etc. that unexpectedly come up to this section.

From this section, you can find videos of the users you have already followed. This means that you still want to see their other posts and you also want to keep track of what will happen to them in the near future. It is kinda similar here in read.cash, when you follow an author, you will be notified via email or via notifications when they have a new article. The environment here is way better because we can express our thoughts on different things here unlike on TikTok that has videos with "bad words" and the audience are too reflective on every wrong they saw on every video. But not everyone should worry about it because TikTok is not allowed for 12 years old and below.
I like Tiktok because it helps me to find what I want in life; through the presets I needed for filming videos because if you don't ask I am a frustrated director (I will also write an article about this, soon!); by introducing me to new songs that I would love to. Actually, I am not a fan of the new songs because I am an old soul or I may say that I love more the older song than the new ones, maybe because of the influence of my grandfather that always play songs of their time when I was a child. I also know how to sing and once became a singer at school(They just pussed me to sing, LOL). But of course, I can't do everything at the same time because I only have one body and I am the only one who will have a hard time by chance. I can say that I am becoming more creative than before because of Tiktok. I get a lot of ideas and fun whenever I use it. I also have a habit that when I like the video, I will save it to my "Favorite" chamber, especially when I think it will help me in the near future. I hope if you also use TikTok you will also find what you like and dislike in this app. Just like when you are shopping for things at the mall, you might always consider when the thing you want will last long, can help you or either.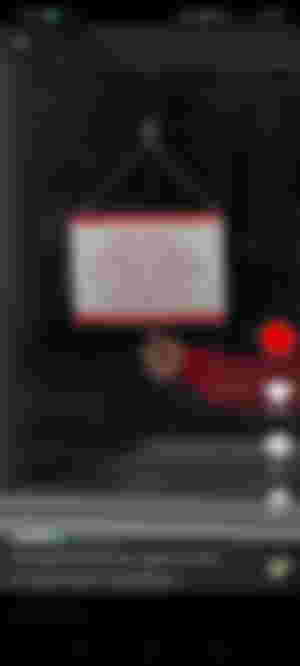 This is the post that hooks up my attention earlier. It shows some motivation and encouragement to continue. I may say that I like this kind of content. This is also the reason why I use Tiktok. It is just like here at read.cash, I can also find my happiness at Tiktok. Tiktok makes me smile just like noise.cash and read.cash did for me. I may say that as long as Tiktok does not become too toxic, I would still use it.
This is my recent published article. Read it here if you haven't!🤗
https://read.cash/@Maestro02/my-first-major-competition-in-18-years-in-the-industry-of-arts-6e24f064
Thank you so much for reading my article. See you next time!🤗💙✨