Happy Two Years and Counting!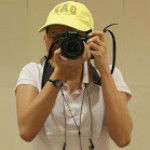 Howdy! How are y'all! I wonder who is celebrating their birthday, anniversary, monthsary, weeksary, etc today, because I am! 
Well, actually, that was supposed to be my intro for my highly anticipated 2nd anniversary read.cash celebration article this September, but apparently I lost track of it as I got so busy juggling work, the weekend lectures we had last week and today, and other personal stuff. Facepalm. That was my reaction earlier as I realized that I'm 10 days late for this celebration, lol! Anyway, bear with me, you'll love my mini giveaway coming up.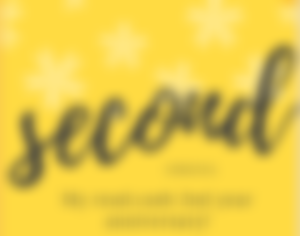 So, going back two years ago, exactly September 13, 2020, I started writing on this platform with humble beginnings and anxious thoughts. I know everyone can relate in how we started here because everything is not easy. Anxiety can be a common denominator for a lot of us too, since we know initially that this isn't our craft, and writing might not be our thing, and we aren't seasoned writers at all. Another issue that bugged me at that time was the pandemic, these were the exact days when work conditions in the real world weren't favorable due to Covid19. There is fear, our means of living and finances are obscure. My option is to learn something new. And, I did.
Yes! I've been writing for two years now, a love affair with read.cash that bloomed each passing day along with this beautiful community. A regular patron of this wonderful writing platform where I can just freely express my thoughts and my world without toxicity. True. I think that's one thing that keeps me going here, though read.cash can be considered a social writing site, but it has never been a toxic experience. Everything is worthwhile, and heaps of thanks for the wonderful community and to the amazing admin and developers of this site.
Thus, for my second year, let's have fun once again for another mini-giveaway! Paying it forward to this great community!
Last year, I initiated a giveaway with the writing prompt about "Celebrations" and I was so happy reading all 23 entries.
A flashback from last year:
My read.cash 1 Year Anniversary
Of Neck Pains, Cryptos and Giveaways
I was so generous at that time, because my earnings had been so good, everyone got sponsorships from .4 to a dollar for a period of 6-7 months I guess. Though, lately, when the crypto market plummeted, sponsorships can't be maintained as well. So sorry guys... Nevertheless, I'm so thankful to my two great and amazing sponsors here that stays with me. Saranghae. 
Now, let's keep this 2nd giveaway short and INSPIRING!
Just write something inspiring, too broad for a topic, right? So, just write and inspire!
Write something authentic. A bit longer like a 3 or more- minute read. Post in this community Contests and Giveaways
Deadline: Wednesday 11PM (Philippine Time)
Random FP Winners: At exactly 12MN (Philippine Time) Monday, I will be reading inspiring articles on the front page and pick 3 winners as well.
Prizes:
3 Winners from the Contest and Giveaway Community will get $1 upvote each
3 Winners from the Frontpage will get $1 upvote each
Random sponsorships to random read.cash active users
Join the fun and Let's Bloom Together!
---
Lead Image edited via Canva
All Original Content (unless specified otherwise)
09/24/2022
©️ LykeLyca
---
Write articles and join us! Click read.cash
Make some noise by writing short posts. Click noise.cash
Join us on #Club1BCH Discord Channel