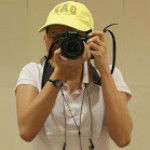 Hola readcash conquistadors!
Just another free writing day, I was thinking what to write about - my neck that has been bugging me lately, Binance verification predicament, and what would be a great giveaway to celebrate my first year anniversary.
Yep, for a couple of days now my neck has been nagging me with pain. I tried to ignore it the other day thinking that it might go away after waking up the next morning. Sadly, it didn't. Yesterday, I had momentarily forgotten about the pain while at work, but at night while resting, the pain continued. I did self-pity.. ahmm I mean, self-PT, last night. I did hot compress and electrotherapy with the Transcutaneous Electrical Nerve Stimulation (TENS) in the painful area, and it was indeed effective. My neck and the middle Trapezius muscle (back part of the collar bone) on the left side has minimal pain now. I was thinking of another self-PT session later tonight to hopefully get rid of this dilemma. Meanwhile, let me shake it off the pain and proceed...
Binance verification has been a predicament for me too. I tried it several times already, but it always gave me the red FAILED notification after a few minutes. It says the Identification Card image was blurry, apparently it was somewhat blurry indeed, because the passport paper is glossy. I was thinking that the natural light must be one of the reasons why. So, this afternoon, I tried again and it went through. Success! I've seen one new crypto in my Binance wallet today, I still have to decipher if I got this from random airdrops I joined, lol! or from Binance BNB rewardspool. I'm always grateful for anything wonderful from the cryptoverse.
Anyway, I remember, I have started writing in read.cash September last year, that means I'll be celebrating my first year anniversary anytime soon, I have to check my notebook for the exact date lol! I'm thinking of what would be a nice giveaway, I once held a giveaway several months ago about Random Acts of Kindness. It was a success, however, I have learned that judging for the best article is hard, lol! So, this time I want to make it a bit different, something easy peasy.
So, let's start.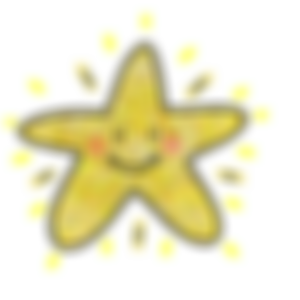 Giveaway Mechanics:
Write about "Celebration" or anything memorable that you have celebrated in your lifetime. The article must have at least 3-minute reading time or more, authentic, originally written by you.

Take a wild guess of my anniversary date: Pick only one number from 1-30.

Only 1 article per writer.

Giveaway runs for a week from now. (Ends: September 19)
Prizes:
$1 sponsorship - for someone who can give the exact date (OR the nearest number)
Random upvotes and sponsorships to everyone joining.
So, let's have some fun!
---
Well, I think Pichi and her group is right, what a #BetterSeptember !
Thanks for reading!
---
Photo from Pixabay (free to use image)
Original Content ©️ LykeLyca
---