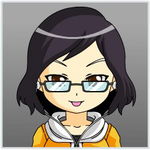 To say I am the only one with this problem is not true. Many people are experiencing this now in our country. Why? Well a lot of us are working at home these days. No thanks to the pandemic we are now staying indoors most of the time. Instead of our houses being a safe and peaceful haven it has now partly become some kind of nuisance to us living in it.
In order to fully understand the entire context of what's in here, I highly suggest you read about my noise problem and related articles if you haven't yet:
In case you've already read all of those, let's continue.
♦ What is Considered a Noisy Home Environment?
If you've been reading my previous posts you will know I have been writing about the chicken and noise problem since last month. However it has been going on since 2018.
Constant noise pollution does not only come from your neighbor's regular videoke and drinking sessions. It does not happen only when your neighbors are having a birthday or any kind of party at home. This kind of pollution is everywhere but it should be greatly reduced in residential areas.
Why should you also be concerned about this problem if you don't experience it? You may not experience this now but I am sure you will encounter it eventually. When that happens then you will be bothered for sure!
If you do not know how bothersome noise can be, let me walk you through it.
Can you imagine coming home to relax only to be disturbed by your loud and uncaring neighbors? Wow. Are you not aware that the walls literally have ears when you live in townhouses and condo or apartment units that are only separated by a wall?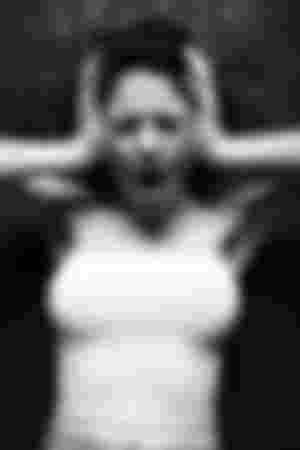 What about if you work or stay at home most of the time because of the pandemic but have noisy neighbors? Imagine you have boorish neighbors who live at a higher floor but they put chickens, or specifically roosters, behind or at the side of your apartment unit at the ground floor. Would that make you happy?
Would you enjoy and not be distracted by hearing more than 3 chickens crowing loudly one by one in front of or near your windows? Do you know how loud that is when your house is not noise proof? It does not happen just once a day but at various times of the day and night while working, studying or sleeping at home. Imagine you put up with this kind of noise everyday for more than a year, what kind of mental/physical health would you have?
How about if someone suddenly decided to do some furniture or other construction work beside your windows, what will you feel? Yes you can be considerate if they will only do it for one day, but what if they will do it almost everyday? What if they can do it in another area but choose to do it in front of your windows instead?
Or what about if your neighbors chit chat and play music all day in front of your bedroom windows instead? You can hear everything they're talking about plus the songs that play one after another. For sure you won't even be able to concentrate on what you're doing.
What if even after several times of asking those people to minimize/stop the noise (e.g. move the chickens, move the furniture/construction work, end the videoke session early, stop playing drums, etc.) they still continue to do it? Even after calling the barangay (village) hall they still don't stop being noisy because they know the penalty is only minimal or maybe even nothing, what will you do? Will you commit a crime and do bad things to them too or will you find a better way to resolve the issue?
Now do you understand why noise can be a problem?
♦ Why Contacting Elected Officials Is Important
2022 is another election year for us. Not only will the president and vice president of our country be elected, it will also include voting for senators and congressmen. The ones we should elect are those who care about the people and can act to improve our lives. We should not vote for those we know will only put money in their pockets or have already done so and have kept lying to the people.
If we elect those who pretend to care about us then what will happen? Public service will be useless. Just look at what is happening with my "simple" neighbor problem. The solution might be simple to some but why has it not been resolved yet? Why do I still write about the noisy chickens up to now? It's a "simple" problem right? You think it is simple but who complicates it? We do. We the people who cannot even fix it ourselves.
This is why it is important to have laws, rules and regulations and implement it properly. How can it happen if we the people choose to elect corrupt people and those uncaring of others? What will happen? Do we want to go back to the middle ages where plenty of crimes are normal?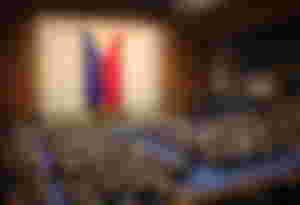 Why then should we contact the people we have elected in public office? Because one of the things they can do is to make better rules or laws for us. Why am I talking about this all of a sudden? As you have read in my articles, not all problems can be solved just by talking to each other. Not all public servants know how to do a one-step resolution like what customer service agents are trained to do.
I know how to resolve a problem because I worked in the BPO industry for years but those in government position usually do not. It requires plenty of proper training and experience. Which is why I get frustrated with problems I cannot solve immediately on my own.
Dealing with people who need help is frustrating and stressful. You think working as a public official is any different? No it should be just the same.
Many of us need help because of other individuals or groups causing problems we cannot solve on our own. Local government officials have a role in preserving peace and order. Oh this is already going a different route so let me go back to the topic.
I have informed the barangay several times as you've read in my articles here and in noise cash but up to now there is still no concrete result. What else should I do? This is why I have decided it's time to also contact our congressmen for them to do something about the growing problem of noise pollution. They are in public office, let's contact them so they can help make the changes happen and improve our lives.
♦ The House of Representatives is in Quezon City
I am happy to know that The House of Representatives is in Quezon City. I don't need to go to another city just to visit the place. Haha. Imagine I am even thinking of going here just because of a "simple" chicken problem. If only it's really a very simple problem indeed.

Even so, it is still 9.1 kms away from where I live. It's nearer than the Senate of the Philippines which apparently is 20.5 kms away from me. (Whoa, Pasay City is so far!)
Perhaps it is time to ask the environmental barangay personnel about what rules/ordinances/laws should apply against these rooster and cockfighting/gambling minded neighbors. I think I already asked it before but did not receive an answer. I have searched online on what the barangay can do because they can't seem to be able to do their jobs even after calling them lots of times.
Seriously, do we really have to do everything on our own just to get the proper results?! Egads. I was supposed to finish some TESDA course lessons today but it became a research and writing day due to the chicken and construction noise. Who could even study with all the racket they were making this afternoon? WTF.
♦ The House Committee on Ecology Finally Does Something About Pending Noise Pollution Bills
In my search to find a better way to solve the noise problem here, again I checked the Facebook page of the Anti-Noise Crusaders of the Philippines. Yes, there is such a thing. I found it in July. As of today, more than 7,000 people have liked the page. This means the problem is not so insignificant as you might think.
Two months ago I shared the petition the group created online in my various social media accounts, including noise cash. This is the extent of my problem. I am spreading the petition around for awareness because I also didn't know what else I could do. If the barangay cannot help me end the problem then where else do I ask for help?
So anyway, in principle, the House Committee on Ecology has approved two bills on noise pollution. There are two House Bills that need to be consolidated:
House Bill (HB) 2516 - proposes the creation of a Noise Pollution Control Board

HB 3052 - this includes regulation of public disturbance noise and the penalties for violations, among other things.
Now I have not read what's inside those bills but I definitely want to include the noisy roosters (especially those used for gambling) in those bills.
It's good they created house bills in order to help reduce this bothersome problem. Let us do our part in helping to regulate this issue.
In my next article I will share with you various things we can do to help lessen the noise pollution. Can you guess what they are? 😁 Actually I already shared some here. Haha.
XOXO,
* * *
Lead image from Pixabay.
Not a member of read.cash yet? Come join us! Let's microblog on noise.cash too!
Sponsors of LucyStephanie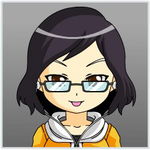 Enjoyed this article?
Earn Bitcoin Cash by sharing it!
Explain
...and you will also help the author collect more tips.