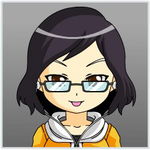 I've finally gone to the doctor and realized even if I supposedly have a strong immune system I can still get sick. No it's not flu, COVID-19, diabetes, etc. Skin infections can't be prevented by a strong immune system, at least from my experience.
Once something gets inside a break in your skin then that's a different matter. Whether it's a virus, bacteria or fungus it is never fun to have. Your body can only do so much but it looks like it cannot expel those things by itself. I tried everything on the infected skin allergy from all natural oils to superfoods health drinks to distance healer but it didn't go away completely. I still had to go to the doctor.
This morning I finally went and boy she immediately was able to tell what I had. I got a fungal and bacterial skin infection. 😂 Good job self. 😂 Why the heck this happened is probably also a lot of people's fault.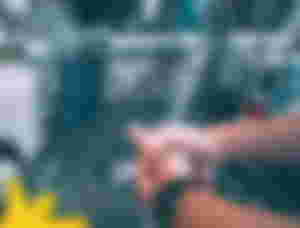 Proper hygiene is not really everyone's favourite thing. What more if you're living in a boarding house with various new people/strangers? What's clean to some may not be clean to others. Just look what happened to me. 😅 I might have used some dirty water on my early skin allergies/rashes that's why the bacteria or even fungus got in. Ugh. I don't even know anymore.
I thought I had enough money to pay for all the medicine I would be prescribed. Unfortunately since I have two kinds of infection I need to buy different medicine. One is antibiotics and the other for the fungal one. Plus I have to buy some ointment/cream.
Now I have to drink medicine for two weeks! Antibiotics is just 1 week though. The ointment is also for 2 weeks. Oh I even forgot to ask if I should drink before or after meals. She didn't tell me anything so maybe it doesn't matter? 🤔
I even asked the dermatologist if hair fall is related to my allergy or bacteria/fungal infection. Well I've been having lots of hair fall recently that my work mates are even concerned about it. The doctor said it's due to stress mostly, or vitamin deficiency. Well I guess that answers the question.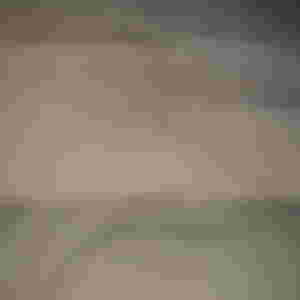 Even with a relaxing ocean view, when the work gets tough it really is hard on the body. 😂 Damn. Also I might have some nutrient deficiency I need to take care of... Oh my, my mortal vessel wants me to quit the on the job training already but I have to stay until mid-January next year. 😅
I've never been this physically taxed at work so I guess I just need to grin and bear it. It's not easy when you also have skin infections. 😂 Geddemmet this os why I am kinda slow at work. Body aches and all and then infections. Dear lord... 😂 I haven't even gone to any gym yet and I am already complaining of body aches. 😂
Actually I was also supposed to see a neurologist after the dermatologist but I don't have enough budget for it. 😂 After seeing the medication required and the estimated cost the secretary gave me, I couldn't set an appointment with the other doctor for my periodic hand or toe numbness. 😅
The 2 weeks medicine alone cost P2,660 plus the doctor's fee of P600. That totalled to P3,260 (approx. $65). I thought P3,000 would be enough but I was wrong. 😂 I haven't even bought the ointment and the antibiotics yet. Whew. I need to rest more but I get it a lot at work when we don't have events... 🤔
Maybe this is just old age creeping in huh? 😂 Sometimes I think I would just lie around in bed all day during my rest days but look what happened today. I didn't even stay at home. I am here outside, going around and about.
After I left the hospital and doctor's clinic I was also able to buy some needed clothes and materials for home and work. And guess what, finally I was able to physically go to church again! Hurray! I think it's been months since the last time I went to mass. If only I could go every Sunday but we have work during the weekends. Huhu.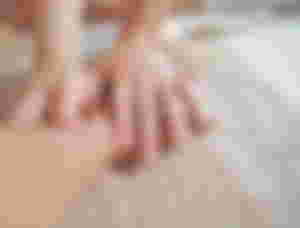 I will just go and have a full body massage instead. Let's see if it will alleviate the periodic numbness. (I think I got it because I fell in a hole several days ago. Oh more body parts started to hurt when it happened. 😂) If not then I would really need to go to the doctor again. Maybe I will be able to go to one next month. I dunno.
For sure I will have a lot of aches again by December after coming back from working in Palawan. 😂 However my skin infections would hopefully be okay by that time. For sure the medicine will do wonders. 😅
How about you? What kind of body aches are you experiencing? Would you quit work if you are feeling aches in your body too?
XOXO,
* * *
Lead image and other images from Unsplash unless watermarked.
Not a member of read.cash yet? Come join us! Let's microblog on noise.cash too!
Sponsors of LucyStephanie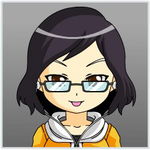 Enjoyed this article?
Earn Bitcoin Cash by sharing it!
Explain
...and you will also help the author collect more tips.