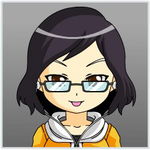 No no, I am not under chemotherapy. Haha. I know that might be the first thing that pops in our heads when people lose hair from medications. Actually there are several reasons why it happens.
As people get older we tend to develop various illnesses we never had before. Is this true for you, your family and friends? We can't stop aging so does it mean we won't be able to stop sicknesses caused by getting older?
I've heard that having an active lifestyle would prevent you from getting many maladies. This is why people tend to start going to the gym or joining marathons and such as soon as they hit their 30's. As for me the pandemic made me take up cycling again but I haven't been doing it regularly lately.
Suffice it to say I have never been an active person even as a kid. The only activity I ever did since I started working was walking. I always walked to various places and preferred public commute than spending money on taxis and ride-hailing services. Now I wonder if this has been detrimental to my health.
In 2019 I started to drink an all natural 15-in-1 superfoods juice mix. It definitely made my immune system stronger as I wasn't getting flu everytime the season changed. Contagious diseases like flu or colds from other people wasn't a problem for me anymore. They wouldn't make me sick even if they tried. 😆
Enter 2020 and the COVID-19 pandemic spread across the world. Thankfully I never got it, nor did my family members.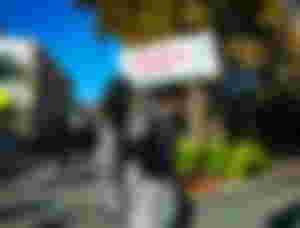 Some of my relatives and even friends got it although all were just mild cases. So far nobody I know has died from the Corona virus. Thank God!
However this year I don't know what happened to my body. Around mid-October I went to live in another province for my on the job training (OJT). Suddenly I got a skin allergy which eventually became infected! What a shocker. 😮
I did everything to get it healed naturally but nothing worked. Eventually I ended up going to the doctor before it got worse.
While living in that new location, people also noticed I had an unnatural number of hair fall. We would see my hair all over the place. My goodness. I've never noticed so much of my hair falling before. While taking a bath there would be a lot of hair on the floor after I rinse off the shampoo.
The dermatologist told me this is one of the causes of my new health problem. Maybe it's true, but I've been at home for more than a week since last week and it's still the same. Actually it got worse I think.
This is the second reason for more hair to fall off according to the dermatologist I went to. She said Zinc can help with this one. I also read online that B vitamins can be helpful too.
Upon further checking online, I read that certain antifungal medicine and antibiotics can cause temporary hair loss. Well perhaps it is true because somehow I seem to have more hair falling off now than before.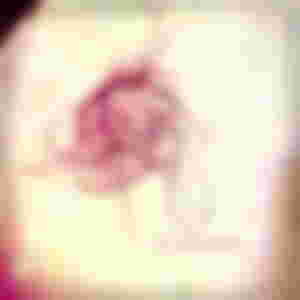 Today is my last day of drinking the antifungal capsules. Let's see how long it will take before everything goes back to normal. It's actually my first time to take such medicine so maybe that's why my body is not used to it yet? I don't know anymore. Haha.
Here at home I used to have itchy scalp sometimes especially when I don't take a bath everyday. (Blame it on the pandemic, haha.) There were times my head would get so itchy I imagined microscopic insects on my scalp were probably doing something. Of course I would get up and shake my hair off and run my fingers through my scalp too whenever it happened.
I'm thinking the itches might also be because of the old pillows I got from my relatives. Some of the pillows I've been using for more than a decade had old mold marks before. I used to wash them on my own but not regularly. 😆😅 Of course I would also put them under the sun. It was years before I thought of taking the pillows to the laundry shops. By then I think the old molds might already be on the old bed? Who knows. 😅
Maybe all the fungi in my scalp have finally died because of the medication? Haha. I have no idea. Sometimes simple things can eventually have noticeable consequences huh? 😅
I've read about alopecia and it says it is also caused by fungal infection of the scalp. Yikes! My family doesn't have a history of this disease as far as I know. Fortunately the doctor didn't tell me I had it but if only I changed and bought new pillows sooner rather than later huh? Also regular bathing/hair washing would probably have prevented this health concern. 😆
I might have saved on shampoo but maybe "mixing" shampoos also caused this problem? When my hair would get greasy after a few days I would use two different shampoos consecutively when I finally took a bath. Maybe that's another reason for the additional hair fall?
Since mid-October of course I started taking a bath everyday again. Have to be presentable and really hygienic because of the OJT. Hahaha. That was also the moment I started noticing the hair problem. Didn't get bothered with it before. It was only when I started living in that province that various health concerns popped up.
Oh my goodness, there are so many reasons why my hair are falling more often than before. I'd have to eliminate one after the other.
For the meantime I asked the dermatologist for help earlier today during my return check up. My skin infection is getting better but I was getting bothered with the hair loss. Since last week whenever I take a bath a lot of hair would be left on top of the drain. I've never had such amount of hair on it before so I really got concerned. It was time to do something about it.
So now I have additional medication to use after she prescribed a few more things for me. Oh well. Thanks to read cash and noise cash I have money to pay for it! Thank you also to you dear readers and upvoters. Without you maybe I wouldn't have enough money to spend for better health. Hehe.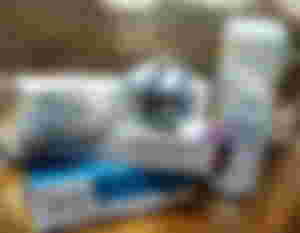 Of course I went to various drugstores to look for the most affordable meds. Ah thank God for generic drugs. Hehe. Also the doctor had her own scalp solution that was half the price of those in popular drugstores. That's great right? Good thing she had her own products otherwise I would spend more than P1,000 ($20+) just for a 60 ml solution. Ouch.
I hope this is the last of my health concerns from now on. This might not be too serious like diabetes and cancer but prevention is better than cure. I don't want to be bald soon.
Rarely do I get sick because of the superfoods I am drinking. This is why I hope and pray the hair loss and skin infection are the last medical issue I would encounter.
Hope I don't experience too much hair loss. I don't want to stress over this too that's why I bought everything the doctor prescribed me. 😂
Any of you have health problems like mine now and in the past? What did you do to get better?
XOXO,
* * *
Lead image and social distancing photo are from Unsplash. The rest are mine.
Other health related articles:
Not a member of read.cash yet? Come join us! Let's microblog on noise.cash too!
Sponsors of LucyStephanie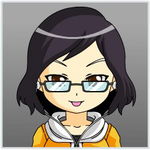 Enjoyed this article?
Earn Bitcoin Cash by sharing it!
Explain
...and you will also help the author collect more tips.