I Avenged Myself on Day 1
Date: 4th January, 2022
Tuesday
And here I am. I am so sorry for my sudden disappearance. Your Devil had faced many incidents in last 72 hours. I hold my nerves to end it as early as possible. I don't even let you people know about it. One after one those incidents happened and I was carried over with those moments. Yesterday I came back home. It was a long journey. I was so tired that I was unable to post or send you the feedback after reading your valuable articles. You know that I always try my best to read those articles but I failed. Well dear, nothing to worry. Here I am back in business. But before that I want to share some incidents. I hope you will not mind.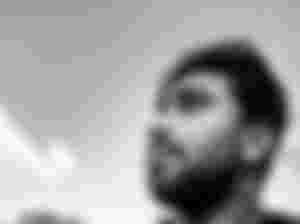 1st January of 2022. I went to the local police station with three guys and handed over to the police. They were beaten badly. The police arrested them and was ready to file a case. But a twist happened. What was that? Why I was in police station? Who were they? Who beat them? You have too many questions in mind. So let me start from the beginning. Shall we proceed?
I was returning from office. It was around 5pm. As it is winter season now, so fog starts to fall early. That day was little gloomy too. I used to walk to the main road. There is a U-turn before the main road. I was about to take the turn when someone called my name from behind. The moment I looked back, a random guy hit me something. All of sudden, two others guy came out of nowhere, grabbed me behind and hold me tight. They all were in mask. They had beaten me down and took away my wallet. Luckily they didn't noticed my phone which actually fell from my hand while they hit me first.
After taking away my money, they threw away my wallet on my face and let me go. I spitted blood on the road and looked at him. Faces were covered. I stood up and said to them, ❝ You just messed with the wrong guy. I am gonna find you and give you what you truly desire. ❞ They laughed at me, used some more bad words and went away. It was more dark.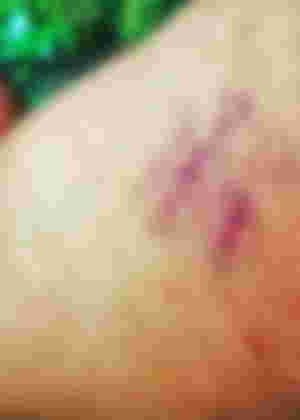 I called one of my friend who resided there. He dropped me home. He insisted me to go to the doctor but I refused. I needed that pain to remember those morons. That night I didn't sleep well. Not because of pain but I wanted to avenge myself.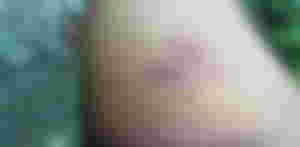 I returned office. Already my colleagues knew about it. I answered them and they advised me to file a case. I refused. Something was playing piano on my mind. I was listening it. After office while I was returning, I stopped at the same spot and looked up. My doubt was right. I still had a chance. I went to the office just beside the place. I went to the control room. I told them everything and asked them to check their CCTV footages of last 24 hours. My doubt was right. I had some footages of them. Before attacking me, they even robbed an unknown old guy too. I took the footage and went home. A big fish on the net! I recognised one of them. Perhaps I heard one of them calling his name while beating me up. I was damn sure. Now I knew what I really needed to do. I had to wait for the perfect timing.
The last day of 2021. Everyone was enjoying the moments of happy new year. I knew that my fish would be in the local party. Yes dear. It was a huge party in our area. I knew Shovon (the guy I recognised in the footage) would be there. I found him drunk at a corner. So it was easy for me and my four other friends to grab him with the collar. We took him to another place. He was so scared because my friends were too angry and ready to beat him senseless. I came in front of him & asked him if he remember my name. He cried and without beating he spoke everything we needed to know. We took his information and found others too. Within an hour, all the culprits were right infront of me. I stared at them in anger and told them that I issued a warning, they just messed with the wrong guy. Though my friends beat them all, I refused it. After sometimes, we tied them up in the godown. It was about to be the dawn. New Year was coming. Remember guys? I told you that I didn't celebrate new year and slept early. I was after all these incidents.
I went to the police station. Rayhan, one of my close friend who is a police officer of that station already knew the incident. My friends took them to the station. We handed them to the police, gave them the evidence and requested them not to beat again in lockup. Then I whispered something in Rayhan's ear. He was surprised. ❝ Are you really going to do this? ❞ I smiled and went away.
The twisting point was spoken in his ears. He knew that I love mystery but didn't expect that. So what was the twist? What did I say to him? Well, you need to wait for it. I will tell it in the next post. Told you, many incidents happened in last 72 hours.
Disclaimer: This is not a fabricated story. This happened with me. Don't judge it quickly.
All the pictures belong to me. Well, I'm ok now.