6 Effective Ways to be a Good Teacher
Date: January 14, 2022
Friday
People say that a perfect teacher can change the fate of a society, a nation and a country. I literally suggest myself as not a good one. Since I am trying my best to be a good one. But deep inside of my heart I always ask myself, " Am I a perfect teacher or still I need to improve more? "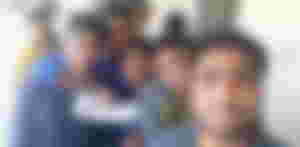 It highly depends on those facts, how get connect with your students & how much they are attached with you. I have seen @Melissa_1998 with her students today and that forced me to think about myself & my profession. I need to share about my teaching techniques with you. You can probably judge me & suggest me if I need something better to improve my teaching process. Ok, family? I hope you are well. With that wish I'm starting today's journey. Here I am sharing my 6 effective ways to be a good teacher. I hope you like it.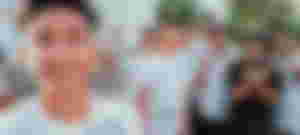 I always prefer this one. I had seen some of my teachers talking friendly with me which helped me to discuss my problems with them. That helped me a lot. I am following that technique now. I remain friendly with them. I assure them with my words and acts. I play with them which helps them to rely on me. I gained their trust and that's how they tell me about their problems.
Well, I am always there to solve those problems which they have. Their issues with hard subjects & understanding them is all they scared off. I remain there & try my best to make them understand. Now they come to me with those problems & I happily solve them.
Ok, this one may be seem weird for you but I started a trend in the institution. Free phone calls. Let me explain. I allowed them to call me anytime with their study issues. They can easily explain their problems over phone. Then I send back the exact money to their phone which had been cut from their phone during the call. This is the free phone call system. Why this? This will inspire them to talk easily on their problems and I feel happiness. Kind of madness but it suits the Devil, right?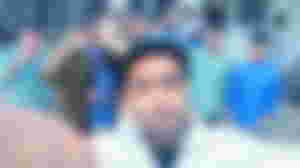 I probably teach them Math, Physics & English. Hard subjects for them. But I make it more easy for them. How? I use some viral memes, renowned character from tv shows, superheroes from movies. That actually helps. For example, when I explain them Newton's 3rd law of Motion which sounds like this ❝ Every action has an equal and opposite reaction. ❞ I explain it with Iron Man & Thanos theory. That snap from Tony Stark erased Thanos & his team. It's action. But it also took away the life of Iron man. That's opposite reaction. Cool, right?
I strongly believe that there is no end of learning & no age limits for it. When I teach someone about something, I'm actually passing the torch of knowledge from my hands to them. So, for a brighter torch I need to learn more & acquire knowledge. In my leisure time, I read books on specific subjects. I understand those theories & then explain to my students later.
I like to inspire them because I believe that they have more potentials hidden in them. Still they are unaware of their powers & abilities. I inspire them to discover their inner strength & knowledge. I tell them to keep up to date with modern era & take the good things from it. I hope it will help them.
My friends, I know I have many lacking. Trust me, I am trying to fix those to be a better teacher. This profession has given me unmatchable respect & honour. It is helping me to give away my learnings to many people. I am here to help them.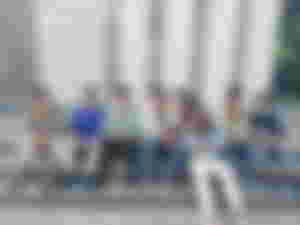 Teaching profession is a noble job & I'm so much happy with. Those innocent souls & their never ending thirst of knowledge will always pumped me up to be the best teacher.
All the pictures are snapped by me. Hope you like those.