New Cellphone for Free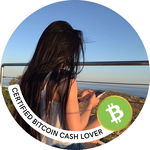 Date: May 2, 2022 (Monday)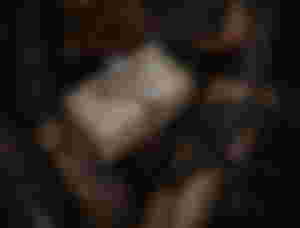 Life seems so stressful lately. During weekdays, I have my work wherein I need to do a long list of tasks. While in the weekends, my supposed to be rest days are being occupied by events for the youth in our place. You see, I always wanted to give myself some time to relax and to chill just for a moment. I wanted to experience even a day wherein I will not think of work tasks or responsibilities given, instead, I'll embrace my time with myself, doing the things I love and having a quality time with myself.
Looking back when I was still studying, I remember getting bombarded with a lot of school stuff. But despite that, I still have time for myself and even for my friends and family. I even told myself that time that after I graduate, have a job, and earn money, I'll surely make the best out of my time and live the best out of life. I even dream of a life wherein there's only less hassle. A life where stress will never penetrate in my mind. Howbeit, how ironic life is as after I graduate and have my own job, I realized that the responsibility that I have became thicker and my time was not as free as before. With that I could say that, the time before where I thought was so stressful already was much less stress than what I have now. But then, it is what it is. This is my reality as of the moment and with that, I must embrace it.
Going back, as what I've mentioned, during weekends, we have a lot of things to work on for the youth. We are busy preparing for activities for the betterment of our organization. We do a lot of stuff with my team members to come up with a better idea to unite the youth in our place and make a change in our community.
Just so you know, it's not an easy task as we need to forum the youth and convince them to participate. We need to make our activities as interactive as it seems. Although it's a bit stressful, it's also worth it. Needless to say, back then, our organization was not that active. Maybe because we, as leaders in the organization, were not too united. We have seen our differences and never meet halfway. We just allow ourselves to focus on our differences. After that, things never worked out fine. But a blessing in disguise happened wherein two of our members has a hard time with themselves which has caused chaos around our organization. That certain happening made a great impact positively as it has yielded into an organization, so fruitful and united.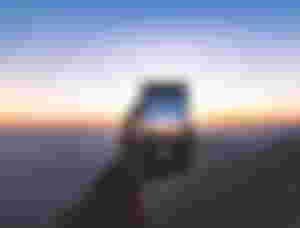 Just yesterday, our organization head called for a meeting regarding the upcoming event. I was so excited by the way because the event will be held on another town. We will conduct the event on the last week of the month together with other 40 youth leaders.
Now as we started our meeting, things went smoothly. We were able to come up with great ideas specially on the the activities that we will be given on that time. We also ended the meeting early as we had a great time coming up with astounding ideas.
Not to mention, as our meeting ended, the organization members and I were in awe after our organization leader told us regarding the surprise that she will give to us. We were not expecting anything. But as our leader grabbed a big bag, we something. It's a new phone!
We still can't believe what happened. I still can't believe that a phone will be given to us. You see, it's not actually the phone like the flagship one, but I am truly grateful to have one. Based from her, she did spare a cellphone for us as a sign of thankfulness for us being active during the activities that were being implemented. She's grateful for the initiative that we have done and the constant support that we do for our organization. Until now, I'm truly thankful and still in awe. I still can't believe it.
Now, this was the phone that was given to us, the Samsung Galaxy A03. I'm beyond grateful always for this surprise by our organization head. We're 7 in the organization who were given though.
Just so you know, this is such a big blessing that I have received this month. You see, I'm always rooting to buy a laptop from my Bitcoin Cash (BCH) funds. I always wanted to finally buy a laptop to be used for my work and other matters especially coming for the BCH projects that I'm in. Now, as I continue to grind to finally save BCH for the laptop, I never thought that another surprise will be able to come in my life. I never thought that I will be surprised with another gadget. With that, I am so thankful.
Until now, I still can't believe what happened yesterday. I still can't believe that we were given a phone. It may not be the best phone in town, but the thought that we were given a phone because of our hardwork means so much. We do appreciate the act of kindness that our head have shown us; truly heartwarming.
---
Recent Posts:
Lead Image Source (GIF): Credits Unsplash
---
Sponsors of LeticiaFelize