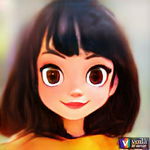 Recently I noticed the time flies so fast, is it that the Earth revolves in the equator faster than it was before? Well, I don't remember the exact date that I signed up in this site as I searched where I can earn online. Time flies so fast that now, I am already a month old user in this wonderful and amazing site.

My journey is a mixture of colourful and dull, dull sometimes because sometimes I am not online, especially when I got sick last time. It was colourful when I met awesome users who guide and supported me in my journey in here.
---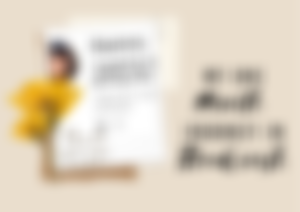 During this one month journey my achievements is not much compare to others but I can still sum up all the amazing things that I experience in here and I believe it is worth sharing.
During the first 3 days upon signing up I did not post any article yet, I just observed the site and leave comments to those articles that catches my attention to read. I didn't read any article that is "crypto related", as I think my brain cannot handle to understand those things yet lol.
By constant commenting on other articles I've got 33 subscribers as of now, I think when you comments sensible to their article they'll be curious to you as well so in return they'll subscribe to you. That's what I learned from others too as I read some articles how to be a successful blogger in here, it should start from "engaging" to other users.
I didn't expect someone will sponsor me as I am not really a writer, I just want to learn.
My first sponsor was @ARTicLEE I was very glad that he sponsored me although I am not that good. Next is @FarmGirl I am constantly commenting on her articles, she's generous too for always tipping my comments.
Then followed by @Just1dood @Marinov@King_Gozie and lastly miss @Bloghound. I am very grateful for believing in me and let me carry your logo, I promise to write better so I will not disappoint you guys and not ruin your reputation by sponsoring me. Thank you so much!
I know I am not that good in writing as you can see I only publish articles in a month including my introduction. It's funny because mostly writers here publish 1 article per day or at least 5 times a week haha. I am lazy right? Lol. Whenever I am online here I just read article and leave comments.
These are my article being published;
Can you help me welcome myself here? - $6.97 tip
This was my introduction and I was very happy that I've received a warm welcome in the community. To those who welcome me and tipped me thank you very much.
I Choose You Over Him - $.22 tip
Dear Future Self - $.27 tip
Gossip Spread Like A Wildfire Because..- $.20 tip
Goblin The Lonely and Great God -$.13 tip
God Is Good All The Time - $.33 tip
Just An Update - $.10 tip
Which is which? - $.68 tip
Please Notice Me -$1.13 tip
Missing Our University Environment - $4.19 tip
But right now I've got $14.97 in my wallet because I received some tips from commenting.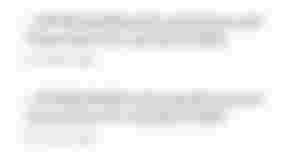 Yesterday I was very happy that the random rewarder already noticed me, it was only two tips from him but I was very overwhelmed to see his name in my notifications.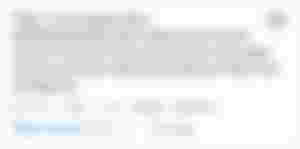 Due to my happiness, I even posted a short post about it.
What is funny is that the article he tipped was the "Please Notice Me" which is really intended for him haha!
I know it was just small but my happiness felt like I achieved or won a lottery as I waited that notification to come. I don't know if I'll have his name in my notifications again but this inspired me to be more active in the site and active in writing as well.
---
My journey is still meaningful and colourful to me because mostly users that I interact with are generous and kind, they are kind in telling me that I should continue and never give up.
Until now I still felt like a newbie but despite that, even if I am a newbie my posted articles has never been into "$0" as there are a lot of generous tippers, and I appreciate it. Every cent counts and it's not about the amount but by the support they give. I cannot mentioned you all, you know who you are hihi.
One day, if the robot will be generous to me I'll do the same and start sharing what I've got. As of now, I am holding the $14.97 in my wallet. It will be a remembrance on my one month journey and earnings.
Gosh again I am so high, the bot tipped me again lol.
Until next time, thank you for reading.