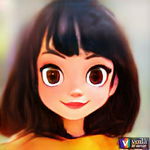 Goblins in Korea are legendary creatures, it was their mythology and folklore. They called it "Dokkaebi" or "Korean goblins". They are nature deities or spirits that possess extraordinary powers and abilities that used to interact with humans, sometimes playing tricks with them or sometimes helping them.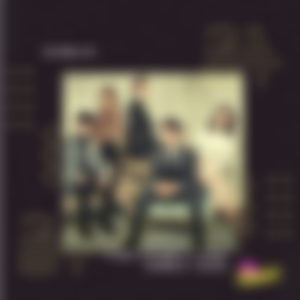 Goblin is one of my favourite Korean fantasy series movie, Gong Yoo as Kim shin an immortal goblin, goes to find a human bride to remove an invisible sword from his chest to end his life. Then one day, a student named Jin Eun-Tak or Kim Go Eun appears and confess to him that she was the chosen one, that she was the bride that can remove the sword on his chest.
---
Goblin is undeniably famous during it's airtime, it has a boasting record breaking viewership since it was premiered on a South Korean cable channel which is tVN network. It has 12.7 percent score ratings.
Gong Yoo suited his god character, I believe they picked him right in accordance to the age but still look handsome and not just that Gong Yoo has been famous since he acted on Train To Busan movie. He is also cute when he acted naive on his roles.
While Kim Go Eun also perfectly suited the female lead, she's not the beauty type but she has the best acting skills. She also looks younger and being a student suited on her. They blended well with Gong Yoo.
While the grim reaper is also cool and with her pair. The characters played well on their roles and it really entertained me while watching the series.
Aside from being so serious that Kim Shin badly wants to die, there are also comedy in the movie that you'll never get bored watching it. While the love story is quite unusual but one of the heartwarming episode I've seen, as they've started to fall in love with each other. Seems like the goblin who wants to die, don't wanna die anymore but the purpose of meeting her student bride is to make him die.
Ughh.. Goblin is one of the best series when it comes to official soundtrack. Even if I don't understand their language I like the rythm of their chosen songs to be played in the movie. I even felt butterflies in my stomach just by listening on their OST.
Their ost Beautiful is really beautiful, it is relaxing to hear the song, it is heartwarming and will make you feel like you have a love song syndrome. I felt so "kilig"!
Even if I watched the movie how many times I still felt butterflies in the stomach, their chosen ost is not boring.
Next is Stay With Me, I also like the song. Even if Beautiful suited to be the first Ost but still stay with me also nailed it ughh!..
Next is Round in Round, they look so cool when they walk forward on a car, Kim Shin and Grim reaper while playing the the song. They look like men in black, perfect scene with a perfect ost background.
There are still a lot of cool songs they have used as their OST and all of them are cool, just that this three are my picks.
The movie also filmed on different places, one of it is in Canada the maple country.
Although nobody paid any attention to it a five years ago, the door is a magical portal in the television series, allowing one of the main characters to step from his office in Korea into Old Quebec.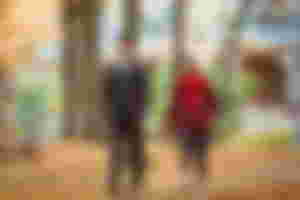 Images from: Pinterest
It was pretty cool as they filmed during fall and so many leave on the ground making the surroundings looks awesome!
---
How about you what's your favourite Korean series movie?
Goblin is one of my favourite because of its story, genre, the places and their official soundtrack music.
Thank you for reading...