About What I Experienced in Writing Stories?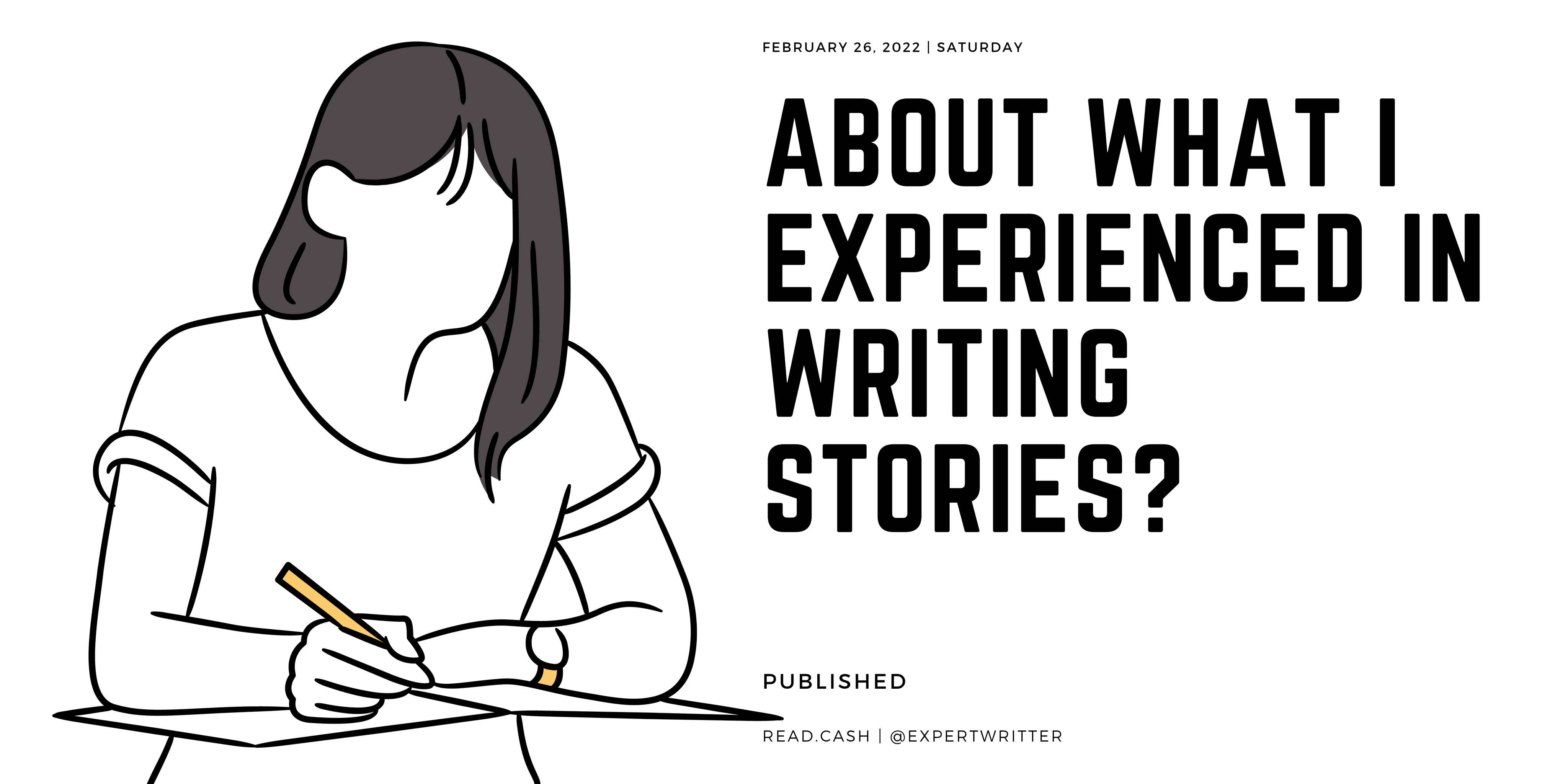 Writing stories is one of my favorite hobby back when I am still a High School student. I don't know the reason why but I just found myself writing on my one extra clear notebook when our vacation started after our Second year High School Maybe because I started to read some E-book that my Sister shared to me before.
Then that is the starts of my neverending saga of reading. My experiences before while reading is teriible. Because of my Father. He is strict to us.
My experiences while reading E-Book:
Back then, My Father doesn't allow us to hold our phone until midnight. He always give us a curfew that's why, I am always annoyed because I get hung up what I'm reading. Our schedule before is just weekend so I need to finished one story from 7 am to 8 pm.

Back then, I will going to my cousin house as an excuse that I will do my home work with her because we don't have proper internet in the house. But the truth is, i will going to their house to borrow their laptop and read wattpad (Because the story that i am reading was published there and the e-books are just a soft copy of those stories) because he doesn't like to hold our phone when we don't finish our home work.
But do you know what makes me happy during vacation? I can hold my phone everyday and that is what the heaven really feels like for me because I can able to read a lot of stories and that time is the start where we move to our Grandparents house. So, I can able to hold my phone whenever I like even if I will sleep late.
Maybe because I am addicted to reading stories and so I also start to write story. Well, dreaming to become an professional Author never comes to my mind before because, I just like to try writing a story.
So on this blog for today, I will going to share to you my experiences in writing stories. But before that, I would like to thank my Sponsors! Thank you for renewing your sponsorships and thank you to my new sponsors too. If you like to read some original and interesting contents of articles you can visit their account/s:
Writing story is really hard esp. If you don't have enough experiences of being in a relationship. So because I am still Junior and minor, my first Genre that I choose is Teen Fiction.
I don't remember the title of first ever story that I wrote before. I wanted to keep that as an remembrance but, My classmates borrowed them during our School days after knowing that I wrote an story. (You will know later if what happened that time)
But What I remember is that is story was based to my Love story with my Bestfriend that became my Crush.
Thinking if what will be The plot of your story there are a lot of options on my mind before. If what will happen. All of the stories are running to my head just like these:
The girl fall inlove to her bestfriend but he doesn't like her back. But some unexpected happened because of the school works and they became closed to each other. One day, he found his self liking her back but a huy from different school came and admits that he likes the girl. Who will be the end game?

The girl fall inlove to her bestfriend and her bestfriend also admits his feeling they became in a relationship but it is just a secret. After Months of being in a relationship the girl knew that it was just a game because her bestfriend was in a relationship with other girl. She travel abroad because of it and Four years later, they met again. What will happened?
Seriously? I can't pick if what is the good and perfect plot that I like. So, sometimes I always end up with the mindset,
'It's okay. This is just a trial. We can just go with the flow if what will happened and if what is the result so, write whatever you want.'
Then I just think of an Idea and that is to write if what happened to my life. From my experiences with him during our Elementary days until high school and just changed the the other things from the imaginations.
Being problematic if what will be the beggining of the Story. Just like what will be the introduction of my article. I am always problematic if how I will start my article and so the same if how I will start the story. Back then, the Story in wattpad or e-books, it's always start with the introduction of the Characters. You know their Point Of Views. Sometimes their POV starts in the first scene of the story like waking up in the morning and going to the School but right now, they are often use the scene in yhe middle of their story.
Next, on the next page is the Plagiarism Note. Which is serve as a reminder that all of what they will read is just fiction from names, charactees, etc. And of course as a remind that the story isn't copied from other people
And then, you can already Start with the Chapter 1.
I admit that I am a picky person when it comes if How I will run the story. The scenes may be changed depends to my imagination. Now the question is,
How I will get of an Idea for the Scenes?
The most common thing that we will always do when we will write a story is based on our
Imagining things is what we always need. In order to make a story. So that we can view it if it is suitable to the scene or not.
Sometimes, it's not bad to use our own or personal experiences in order to make story. How can we write a story if we can't describe the scences that we would like to write? And that is what my problem too. I realized that I am lack of experiences before so I can't describe the feeling of my Characters very well.
To be honest. I am still stuck of trying writing about Romance genre of story. Because I don't have experiences of Kissing as you know I don't have First kiss yet so I can't describe the feeling of kissing someone same with s*x. Romance are often more in kissing and bed scenes but because my Genre before is just only Teen Fiction, I don't need that.
If we will going to talk about experiences, You can't just only use your own experiences but you can also use the experiences of other people around you.
Write down notes the small details
I always carry around my small notebook and pen esp. When going to the mall and observe some people around (I mentioned this before already not sure if you still remember it).
What I am doing is writing a small details if what things they are carrying or holding. For example is the food that they are eating I can use that to make a scene.
I'm holding my iced americano while walking and I stopped when I saw joshiah with the other girl.
It is also hard to think if what will be the happened next. Like I said, I am picky when it comes to scenes and one of my problem as an Author of the story is when my characters are being so cheesy. Back then, I still remember how I tear one by one paper and crampled them and just put it on the floor. Because I don't like the scenes that I write.
As for the Characters of the story, I don't have a problem because thinking of what will be the characters in your story is just easy.
You can based them to your friends or people around you
The Characters to my first ever story that I wrote are based on their personalities so it's just easy for me if how I will control them.
Another thing is, I don't have problem to my Time of Writing because I finished my first story that I wrote before we will start our class of being Third year student.
Are you familiar with this one? I often see this to some of the articles that I read. The meaning of this one is Author's Note. This is served as an short message of the Author for their readers.
After I finished the first story that I write before, I can't understand the feeling but one thing is for sure and that is, I was so very happy. Because I managed to finished one story back then. Just how you managed to finished your article because finally, after how many hours of thinking what to write about and after how many hours of typing them you can able to published one article already and you already survived from Writer's block.
Another reasob why my Effort of writing that stoey is, I don't know that my Classmate will like reading it even the Boys. Even if some of them are not my closed friends.
It was just started with my Girl bestfriend since she love reading in Wattpad and e-books too. I told her that in vacation time, I wrote a story and she like to read it so, I give it to her because I wanted to know her feedback about it until, one two three four or more days passed but the Notebook never came back again to my hands.
I remember that my other classmates are looking for it and they also like to read it and they can't even wait for their turn and I was like: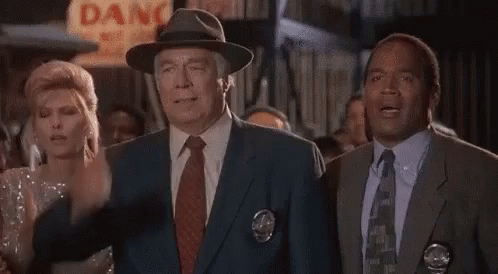 I am nervous that time because I don't know if they will like the story, or they will judge it. But day by day after they read it, I often recieved some positive feedback but I feel bad to my other classmates because I know that they will noticed that some of them are the villain of the story. But instead of recieving some bad comments, I still recieved a good impression from them. There is also a moment that before going home, they statted to talk about it about the scenes if what happened and they also memorize their own line there and some of them act it in front of me and we are all laughed.
But what I never forget is when my Girl bestfriend said that I should pursue my dream as a Writer. Try writing and published some stories on wattpad but I never have a confidence to do it until now because I am scared that i will never have a reader.
They also remember the story that I wrote when the time that we have a topic in one of our Subject about writing.
I wanted to show you all my writings on a Facebook note and I tried to searched it again but the feature was already gone and so all of the stories that I published before vanished as well. I was sad after knowing that. Why Mark Zuckerberg did not inform me about that? Lol
To be honest, I am not that very confident writing stories using English language. I just used to write 'Tagalog' stories before and writing some stories here like this previous article of mine before, February Stories: The Secret between me ans you . I like to try my self if I can able to finish one story by english and I am glad that i can still get some possitive feedbacks from my readers. If you noticed that all of my stories are bitter of course, a writer will based their stories by their experiences because they doesn't have inspiration.
At first, I don't believe that kind of thing but I, myself experienced just staring at my phone screen because I don't know how to start it. I'm worried that the story will be boring since it was only made by my imaginations. Nevertheless, I still enjoyed writing English and I am glad that I have improvement to describing something about the characters thoughts...I think?
What do you think? I will happy? I also feel the same as what my readers feel after they read it? Nah, I feel cringe when I read it because I can't believe that it's from my own imagination except to when I write about hard break scenes.
Did I already shared to you that Acting some drama scenes and or role play in our School is my favorite subject aside from Arts and recess? Because I really like to play different roles and because of that, I can also use that experience to be able to discribe the emotion of my Character.
And because of my Writing, I became the writer of the script of our role play in one of our Filipino Subject during Senior High School (I already shared to you about that in one of my previous articles last year but I forgot if which article is that) and for sure that the other year level students already watched it just like how we also watched their activities when our Teacher discuss their activities as an example.
I don't have some plans of coming back to writing stories yet even if I also like to become a writer and publishing my own Romance genre story book someday. There are a lot of opportunities in Facebook where they are Hiring for Filipino writers to publish story in Wattpad but I don't have confidence because of the Fear that I might can't finish the Story that I started. I still have some What If's because I am not that good at writing just my friends who read my works and when publishing in a 'Notes' in facebook before I recieved some positive feedbacks. But what now? Years past and I already abandon my writing.
But it's okay because I am still writing here. Being a content creator in this micro-blogging platform is enough for me. I can write and published stories if I want too and at the same time I can get paid for that. Right?
Thank you for reading about my Experiences writing stories, I hope that you can also write share your experiences and comment below!
---
My Previous articles:
Let's think of a way to make money
After Months: Are you still active?
How's your life at the age of Thirty, Nine?
Can you respect a woman who lost her Virginity?