11/19/2021
---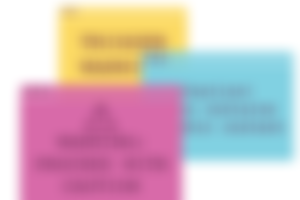 It's cold. It's scary. My body's weak due to terror. Waking up in an unfamiliar place is surely a heck of an experience. I wished that it was all a dream, though. I tried to bite my tongue in a desperate hope that I was just really having a nightmare. It hurt. It bled. Guess nightmares really happen in real life, too.
How did it all come to this? I was just having a fun time with someone I called into a bar, because life has been so tough recently. The only way I could escape reality is to get talking to someone. To get some good drinks, and let the hangover do its magic to let me forget all shts that happened, even temporarily.
The lights in the place were blinding. I enjoyed watching the people dancing. And I heard you laughing. Now, that laugh sounds demonic to me. I felt the sudden burst of anger flow histerically into my bloodstream as your image first came into mind. You're the last person I was with, before I just found myself sitting helplessly into a corner I don't know where. Everything's really cold. I can't move.
My hands and feet are NOT tied, yet, I can't do anything to save me from this situation. I tried standing up, only to curse when my head banged loudly against something hard. I tried touching anything around me, and my hands were met with four flat barriers that seemed to be made of hard plastic.
I knocked and slammed every edge of this place I am in, to no avail. My voice got hoarse with shouting, and my eyes got dried with tears. I was inside something that appears like a rectangular container, and I am surely locked. No wonder it is also hard to breathe. The only thing that helped me get some air is the little hole I found on the roof of this container, with my hands. I was blindfolded, at first. It took me a minute to remove the tightly tied fabric around my eye area. My hand hurt, even my upper arm. My body feels really sore from hours (probably) of being in the same position, because for Pete's sake, I can't really move.
It must really be YOU. You took advantage of my weakness and brought me here. What's your purpose? How could you do this? I've been good to you even we just recently met. I thought you also felt the same.
I heard faint walking from afar, and it awakened all my senses. It's so dark here, but not that scary anymore, knowing someone is out there, unless that's the perpetrator.
"Here.. Please come here! Please.. please help me!" I screamed as loud as I can, even my throat freakin' hurt.
I slammed my hands against the container with all the strength I have left, until I heard the steps approaching.
It was a fifty-fifty moment for me. Fifty percent relief that maybe someone's gonna save me, and the other half being the risk that whoever's out there maybe the reason I was abducted here. The darkness did not help. I felt like a blind, helpless woman. I felt so anxious. I can't even cry.
I suddenly heard clashing of what seemed like metal chains, and banging against the container I was in. I mouthed my plea for help, while listening carefully to what I suspect was the act of opening this suffocating place.
"Okay.. and there you go! Hey, you okay?" said a very familiar voice after a loud creaking sound.
It was a blinding light that made me close and cover my eyes for a very brief moment. Oh, so it was day time. I quickly took notice of my arms and hands that are badly bruised.. and a big, but not so serious wound on my forehead. Seriously, who in his/her right mind would do this to an innocent person? I felt so bad for myself that I almost cried.
"Hey.. I asked if you're okay—what.. Eliana?!"
I looked up again and saw your face.
What in the world.. you're here, too? What are you doing here? I thought you did this to me.. I had really lots of things to ask and say, but those were all turned into silence due to unexplainable shock. I also saw you wounded, and bruised, especially your wrists, they looked bad.
You carefully helped me get out of the box which I ascertained, is a big freezer thing. I felt thankful knowing it's not working amymore. I could have frozen to death if the lunatic would turn this sht on.
"I thought I am gonna die.." I weakly said as I held back my tears.
Of course, I asked you if you got an idea as to why we're both here. Like me, you are clueless as fudge. There was still some suspicion left in me. It's hard to trust again, after being in this situation. What if you're just making this a whole show?
I don't know, maybe it was paranoia speaking inside. I still walked with you, though, as we tried to locate the nearest escape area, to be somewhere safe as soon as possible.
"I wonder why this happened. Who would do this despicable thing? What would they get from doing this?" you asked.
I could not answer, as I agree and think the same thing.
Why would a fun night turn into this mess? Did I do something that made me deserving of it? Did I meet with someone else and just forgot about it?
It's really hard to explain this. I could not think of a motive, nor suspect, aside from you, who's obviously injured like me now, of course.
I've heard how you told me you're not in a container, but rather tied, and blindfolded. That you were able to break free due to consistent efforts, and those things you saw actors do on movies. I was supposed to laugh hearing that part, but anxiety and fear prevailed. Nothing was a laughing matter at this time, that's for sure.
It's indeed a secluded area. We were already exhausted from all the walking, yet, it still seemed like a safe place is nowhere near.
After long minutes of walking, we both noticed how our wounds have dried up. I am sure I look like crap right now. Everything hurts in me. Physical, and emotional. I was just trying to be strong. Now's not the time for crying.
We were suddenly halted by a faint sound of gunshot from far away. It was surely from the warehouse we came from. It was freakin' scary, no words could explain the terror I am feeling right now. We both hid in a big tree. I am shaking—we both are.
"Who is that?!" I whispered, tears of fear suddenly coming out of my eyes.
"I don't know, that person must be looking for us now." you responded.
We've been walking for a long while now, so we just wished that person won't find us easily.

I did not expect to write something before I sleep, but here I am for another article today.
This is, of course, a challenge! Thanks to the #PromptFactory mastermind, @meitanteikudo , my creativity was tested again.
You are probably confused with how I started it. I suggest, you read the very "first" part of this story.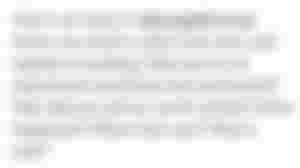 Yes, this is how I continued it. My character's innocent, Kudo. She's a victim too! LOL.
I see that this is another genius installment to the prompt factory, and I can't miss out your own way to continue the story. Join now, because I believe you can put another (or even better) twist to this one!
You maybe asking now: Should I continue @meitanteikudo 's article, or Elle's?
The answer is, depends on you! You may wanna have a different turn of events regarding the "First" part, or you may want to agree with my own continuation, and just work around this to continue on your own.. it does not matter!
Can you do it? Actually I should not be asking. Of course, you can do it! Go!
ps. Hey there, @Ayane-chan ! I know you have some ideas already. It's your time to shine! 😂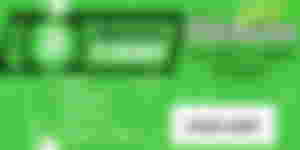 Thanks a lot for reading! And also... ehem! Thanks in advance for considering to sponsor me. 😉 I will do my best to not disappoint you.