Welcome to the part 7 of the list of Korean Dramas I have already watched.
It's been 2 months since I've made an update about this list because I almost forgot about it but I'm now back with another set of Korean series I have recently watched. This is now the 7th part, which just means that I have already watched about 35 Korean dramas so far. And I'm sure the number will increase more in the future as I believe that there is still a lot of good Korean series that need to be watched.
So without further introduction, let's go to the main point of this article.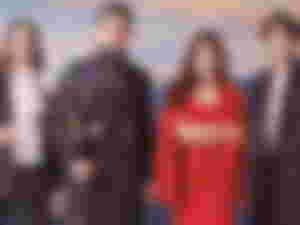 Crash Landing On You is about a South Korean heiress and CEO named Yoon Se Ri (portrayed by Son Ye Jin) who had a paragliding accident due to a tornado where she crash-landed in North Korea and an army officer named Captain Ri Jeong Hyeok (portrayed by Hyun Bin) found her and decided to help her hide and return safely to her country.
This drama aired last 2019 to 2020 but I only got to watch it this March of 2022 after I heard the news that the BinJin couple will get married.
What I liked about this drama is how they portrayed that Love can conquer all no matter how many obstacles that may come between the couples. I also love the community in the North Korean village where they always have each other's back even if sometimes, they have misunderstandings. I just feel so sad for the second-lead couple that they didn't have a happy ending because I was really looking forward to their love story.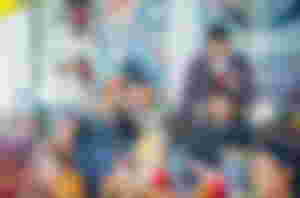 Itaewon Class is a story of a son named Park Sae Ro Yi (portrayed by Park Seo Joon) who is seeking revenge after his father died due to an accident. For his revenge, he wanted to be successful so he opened up his own business, where he meets Jo Yi Seo (portrayed by Kim Da Mi) who is smart and helped him manage the business and become profitable.
This was trending when it aired last 2020 but I didn't watch it at that time since I don't want to be on a bandwagon. But watching this series is so inspiring to the point that after you hear the official soundtrack, you would also want to plan and start your own business already.
I would recommend this drama to people who want to start their own business in the future to get inspiration on how the DanBam team did not let any challenges come their way to stop pursuing their ambitious goals and dreams.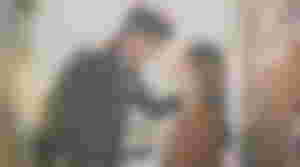 My Strange Hero is a revenge romantic comedy-drama about a student named Kang Bok Soo portrayed by Yoo Seung Ho who got expelled from school after he was wrongly accused of pushing a student causing him to fall from the rooftop. He planned his revenge against the school and Se Ho for his expulsion, and to destroy the discriminatory practice of the school toward its students.
I watched this because I like both of the main leads of this drama, Yoo Seung Ho and Jo Bo Ah, but I'm a little bit disappointed in the plot of the drama. I just find the character of Yoo Seung Ho a little bit weird and cringey at times when he is acting as a troublemaker. Although I still enjoyed watching this series, it's still something I wouldn't recommend.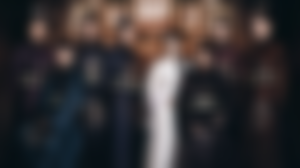 Moon Lovers: Scarlet Heart Ryeo is a historical drama about a modern woman portrayed by Lee Ji Eun who time-traveled back to the Goryeo Dynasty as a young girl named Hae Soo. She fell in love with the warm-hearted 8th prince and developed feelings toward the fierce 4th prince. She later found herself caught up in the palace politics and the rivalry among the princes who are fighting for their interests on the throne.
This drama was aired 6 years ago but I only got to watch it recently since I've been avoiding it because many people who have watched it say that it's a heartbreaking drama with a sad ending.
Although it's tragic, I still loved how the story progressed and the drama has complete ingredients for it to be one of the best, if not the best, drama I've ever watched. The casts portrayed their roles effectively. The official soundtrack will make you tear up when you hear it. The setting where they shot every scene. Everything was almost perfect about this drama, if only the ending was given justice. But without the painful ending, this drama wouldn't be carved into every viewer's heart so I still love it.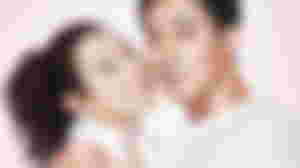 Oh, My Venus is a fitness drama about a 33-year-old lawyer named Kang Joo Eun portrayed by Shin Min Ah who was dumped by her boyfriend of 15 years because of gaining weight. She then asked for the help of a personal trainer, John Kim (portrayed by So Ji Sub) to help her get back her body and be fit again.
It's been almost 7 years since this drama was aired but I decided to watch it because of Shin Min Ah. I think this is now the most erotic Korean drama I have watched because of the words and dialogues and some scenes. Although I felt a little bored watching this series, I still enjoyed it because of the casts. It's also something I would recommend to women who got dumped just because of their physical appearance.
---
Among these dramas on this list, Moon Lovers: Scarlet Heart Ryeo is my most favorite and something I would want to watch again if I want to feel love and be hurt at the same time.
How about you? Have you watched all of these Korean dramas? And what is your favorite from these series?
---
Korean Dramas I Have Already Watched:
List of K-Dramas I've Watched- Part 1
List of K-Dramas I've Watched- Part 2
List of K-Dramas I've Watched- Part 3
List of K-Dramas I've Watched- Part 4
List of K-Dramas I've Watched- Part 5
List of K-Dramas I've Watched- Part 6