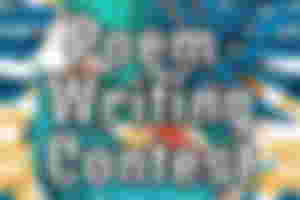 I know some of you really like joining giveaways here. As a matter of fact, I also joined some of the giveaways organized by different users. Some of them have their rules and mechanics one and the same. That is why, I want to make mine unique.
This is not a giveaway. This is a contest. A contest that can bring out the best in you. You are not just encourage to write, I will also give comments or suggestions to make it better. The prizes are just bonus for your hardwork and effort.
You can check the full list of rewards here: Poem Writing Contest Updates.
The price of course will come from me. I will used a part of my earnings for it.
So, how to join?
First and foremost, you can subscribe if you want to get updates from it and of course to get updates from my future articles. Also, you are invited to join in our community - Daily Trends (1c5e) - "Anything worth sharing under the sun."
Next is, make a POEM. Yes, a poem. Unique, right?
Why Poem?
This is to encourage everyone of you to write better. I have noticed that a lot of users are just posting the giveaway things with its link. That is why I decided to propose this idea of mine. You may not only have the chance to win, you are also encourage to write better.
You can use any topic in writing your poem. You can write it in any language. After publishing, submit your article here: Daily Trends (1c5e) - "Anything worth sharing under the sun." Then, you can comment the link of your full article in this post.
This will start now and will end on August 14. The winners will be announced on August 15.
Again, these are the mechanics:

You can subscribe, and join this community if you want: Daily Trends (1c5e) 

Make a poem and submit it in this community: Daily Trends (1c5e) 
Important Note:
You can participate if you want. If you decided to join, you are given at least 5 chances to make poems. It means that you can have 5 entries. But, only two of your poems have the chance to win.
Special Note:
If I found your article nice, I can give a tip immediately. Note that is is still different from the price. It is just a way to encourage you to write more better articles.
If you have any clarifications, just comment it down.
Know that you can be better. Just always give your best in every article you write.
Registration is still open. Comment your username if you want to participate. This will be closed on August 14.
As of now, the following are the registered participants:
Do not try to copy from internet. Plagiarism is a crime.
Thanks for reading!