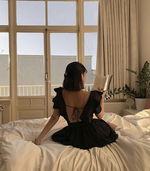 Purchasing a laptop of my own is such a luxury for me and it's no joke because it entails a huge amount of money. To save up for a gadget like, I was already sure that it is not going to be easy for someone like me who isn't rich, still just a student, and has no stable income.
So I already mentioned a couple of times in my past articles that I just bought my first own laptop last January.
Here is the article when I bought the moment I bought it: I Bought My Own Gaming Laptop (So Expensive!), while here's my recent article where I gave tips to anyone who has plans to buy their own laptop as well: Tips on Buying Your Own Laptop.
Now, I wanted to share here how I saved up for it as a struggling student. And I guess this would also help those who are in the same situation as me.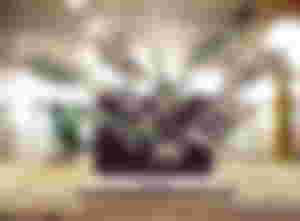 First and foremost, I personally advise having the motivation and a driving force to save up money. In my case, to imagine myself having my very first own laptop is such a motivating factor for me. Because for years, I only borrow laptops from either my mother or my elder brother. It's a struggle and discomfortable because I don't have a consistent technology to use on my academic tasks and side hustles. Also because anytime, they will get it cause they have something else to do as well.
Find your own motivation or driving force as well.
I have 2 other friends and we share the same goal, which is to purchase our own gaming laptop because it is necessary for our college courses. We update each other from time to time of how's our savings, and if we've found any laptop that has nice specs and a nice price deal.
I would say that having a buddy is important and is better because you have an accountability partner. It's just similar to having a gym buddy. I know that it's not easy and typical to just have any buddy who can be your accountability partner in saving up for a laptop, but just in case you'll find one or two, I swear it is a really helpful factor. You can both help each other out to choose better and you can also motivate each other to not splurge on unnecessary things, instead save them up for your similar goals of purchasing a laptop.
Shopping apps have really a huge tendency to tempt us to buy something. The moment we open one shopping app even if we don't have any intentions to buy, later on, we will just find ourselves scrolling through it, adding things to our carts, and contemplating whether to buy it or not. Even though in the first place, we really don't have plans to buy it, right?
Uninstalling shopping apps on my phone has really helped me to cut down my spending, and instead put my money into my savings, which is for my laptop.
In order to save up money, we also need to earn money to be able to have savings.
If you are reading this and you are here in this read.cash platform, I bet you have a side hustle already, congratulations on that! Now make sure that most of what you earn should go to things that really matter to you or your "priority".
In my case, I have some multiple side hustles so I could save up for my goals. In one of my previous articles, I already shared the different side hustles that I experienced, read it here: I Earned XX,XXX Money: Side Hustles Changed My Life
What I mean by this is to have a savings account, wallet, piggy bank, or anything you prefer that is dedicated to purchasing yourself your own laptop.
I personally created a BCH wallet on Bitcoin.com that has a name of "Laptop Fund" and it was an added factor that motivates me each day to hustle so I could add something to my "Laptop Fund".
Those are just my 5 pieces of advice for anyone who is a student like me who also aspire to purchase their own laptop or any other gadgets or huge purchases.
That's all for now. Thanks for reading and until the next blog! ✨
---
Previous Articles:
For daily updates, let's be friends on my noise.cash: CrazyRichFilipina
Date Published: March 17, 2022
Sponsors of CrazyRichFilipina