A Dream of Virtual Accounts
So Tuesday night I was exhausted and I caught a little bit of the American TV show the Bachelor. I don't usually watch this but I watched for about 5 minutes or so. I than went to bed early as I had to work some early morning overtime. Here is the aircraft we loaded passengers and baggage onto.
What you see is a B767 which is theme wrapped with the colors and achievements of the New England Patriots a National Football League (NFL) team here in the USA. This aircraft is used to transport the team during road games. During the off season the airline flies it for contractual commitments. Since the aircraft arrived a day before I made sure to where my Miami Dolphins gear, hehe the day of loading. The airline representative we worked with got a kick out of that.
Anyways I'm here to talk to you about a dream I had Tuesday night. Somehow my mind manifested a dream about the Bachelor show. I was the Bachelor and the contestants were read.com users 😂
This is for fun and I can't control what my unconscious mind does when I sleep. It's a bit strange and the dream didn't start off at the beginning and it didn't have an ending. I would never be in this situation and those I'm about to mention would probably not be either. It's laughable that I even dreamt this.
Well the location this took place at was in the Philippines. Where at exactly? I don't know but we were staying at a huge mansion near the sea. Usually on the show it's one bachelor and 25 women. Also each contestant arrives in a limo solo and introduces themselves to the bachelor. This did not happen in my dream.
I could see each contestant arriving in a limo jeepney, lol. I could see everyone dressed in dresses and all looking stunning :) Each of the contestants would give me a 2-3 minute introduction of themselves. Usually the first night includes a first impression rose based on those introductions, only one is given out. Again this didn't happen.
The first thing that I recall happening was @Rhed handing me a list of eight names written down on a peace of paper. Rhed was the host of the show. I looked at the names and noticed they were read.cash user names. No surprises here they were all Filipinas 😳🥰 😆
Probably wondering who was on that list eh? Well let me tell you who I talked to. Oh btw this is all happening in this mansion bar area, so it's kind of cocktail party you can say. Some people I didn't talk to because they were absence. Others I never got the opportunity because I woke up.
The first one on the list is @jane. I didn't see her so I called out for her. A few said she wasn't here. l was also told she went for hiking adventure by herself. Oh Jane the Explorer, hehe.
The next one the list is @itravelRox We headed outside to have some one on one time. We started off talking about skiing something that is available to me but I've never tried. Than talked about her as a traveler and ended sharing stories of past relationship.
The third on the list is @bmjc98 I don't see her so I call for her and no one knows where's she at. Oh where oh where is MJ? We all miss her right?
Shortly after this, before I can even look at my list the partner of @Jeansapphire39shows up to the mansion. Jean departs, apparently she posted of her whereabouts on Facebook. Too many individuals with husbands, partners, or boyfriends it was bound to happen to somebody, haha.
Next one up is @Sydney2I head outside again for some one on one time. Our conversation starts with Sydney's interest on my time in the retro 1990's, her favorite era. I told her a lot of my experiences back than when I was her age 😳 😂 Interesting enough I will share my favorite era on my next article on Hive (not part of dream).
Rhed felt bad for me that two were no shows and that one left abruptly so he secretly invited someone not on the list. This individual was @JeanethWe get away from everybody and our conversation starts with her wanting to know more wacky deliveries I have made. I share a few of them with her. We than begin to talk about personalities traits we like to see in others.
The last person I talked to is @Chelle18 The first thing we talked about is how thankful she was when I left a special tip for her a few months back. I told her she was welcome. I mentioned I was thankful for her decision to keep writing here the last few months despite Rusty's departure. I said one more thing to her, " Congratulations on Author of the Month, for March" I didnt get to see her reaction because I woke up.
Sometimes dreams do come true. Chelle this part of the dream is coming true as I do select you for my Author of the month:) Lightening can hit twice positively 😁 I hope this helps your family as much as it did before.
The other two that were on the list I didn't get to talk to were @TeacherLynlyn & @alicecalope I did see you two, haha. Would have been interesting to see what we would have talked about along with @Jeansapphire39 I think it would have been some random read topics like the rest though 😂
For those mentioned in this article, I give you the opportunity to write an article (3 minutes or longer)for a good upvote from me. Just mention me in your article and link my article. Answer these questions: What would your introduction to me be like? What would you do to stand out from the others? This is to get that first impression rose 🌹 Not a competition and remember it's for fun. I'm not running to the airport to be an AFAM or making room at my home for you 🤣😂🤣
Everyone else to include both gentleman and ladies. Write an article of at least 3 minutes describing who you think would be the best person among those mentioned in this article that would be best for me. Same as above just mention me and link my article. Again this is for fun :)
I'll leave a deadline to complete NLT 3 April.
Even though the Bachelor show is about finding love, I tell you my dream had no feeling what so ever of that. I mean I wasn't thinking of who I was going to end up with. It was really a weird dream, huh? I didn't leave much detail out and their was no kissing or even hugging for that matter. It was really just a gathering of good company you could say.
Anyways thanks for stopping by friends and readers. I hope you all enjoyed. Take care, be safe, and I love you all ❤️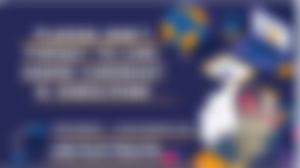 For Noise App please like my last post so I can follow you back.
Sponsors of Coolmidwestguy
Enjoyed this article?
Earn Bitcoin Cash by sharing it!
Explain
...and you will also help the author collect more tips.