Lost Love
Hello readers how is everybody doing? I'm up early again today but I got 5 hours of sleep so I feel rested. Well let's get to topic at hand.
February is here and it's a month where many celebrate there current romantic relationships. I'm going to share a past relationship experience of mine with you. It's something I have wanted to share but have felt vulnerable doing so. It was a time I was happy and I felt so loved but there was something that stopped me from continuing the relationship.
This was many years ago as it was sometime in 1997. We met online through American Online (AOL) I can't remember who initiated contact first. We chatted through a chat feature for at least two weeks before we met. We shared some pictures and got to know each other . I can say we were intrigued with each other physically and our personalities seemed to gel.
The first thing I noticed was her beautiful smile and her eyes looking upon me. We met at my apartment. She worked mid-shifts and it was late when she arrived, I think it was like at 10:30 p.m. or later when she arrived. Might seem weird meeting at a residence for the first time but I can say the awkwardness disappeared quickly. Conversation was great and flowed so easily, it was like we knew each other for awhile.
Alright she is a very attractive Filipina. She was close in age to me. Long hair, short in height, and slim body type . She was about 4'10 and she was wearing business attire, a button white colored shirt with black slacks with matching short heels. The first thing I wanted to spit out was to compliment her. The simple hi, how are you, and other little chatter started the conversation. I was about to speak to compliment her and she beat me to it and complimented me.
She let me know that I'm taller and more handsome in person compared to pictures she had seen. I was going to say something very similar but I just said she looks better in person as well. She giggled a bit and I had to tell her she was cute and had a blessed smile that lit the room up.
I can remember going in for a kiss but I stopped myself because I felt it might not be the right time. I thought it wasn't that noticable and she didn't pick up on it. She must have because she than went in, lol. No worries I'm not going to mention any more than this kiss with her. I had a very good impression of her and not just because of the kiss. She was very polite and so considerate.
Ok we talked a bit before meeting. I learned quite a bit about her. She had only been in the United States for about 2 months and was already working here as data entry clerk for a major credit card maker. She came to the United States because she got married to an American guy here. To this day I feel it was a forced marriage but I never asked her because I didn't want her to get emotional about it. The guy was in his seventies and she told me that she really despised him from the very beginnings.
I had a few discussions with her about it before and after we met. I didn't probe her about it but did provide comfort to her by letting her know that she deserves better. Her husband worked over nights as a security guard. I often wondered why he still was working. So they didn't spend much time together. She told me they had sex one time and she said it was awful according to her. He would also threaten to have her deported. Later the husband found out he had low semen account and was likely not able to give her children. She told me that his master plan was to have his son be the donor.
Within two weeks she wanted me to come visit her work. She was very proud of what she did. She made pretty good money doing it. She told me she wanted to introduce me to her friend that worked there. She did tell me a little bit about her friend before I met her. I said I would and showed up there during her 30 minute lunch break. I thought I would get drilled with questions by her friend but I didn't. I think it was kind of a show and tell. I talked with them both and her friend was all smiles back to her.
I remember the first time she spent the night with me. It wasn't a planned thing it happened in a kind sweet way. We were having a conversation and she was talking about how she didn't want to leave and go back to her apartment. I simply said you can stay here if you want. Oh her eyes lit up and it was like she was receiving an award. I received a thank you and very warm hug from her. She was in disbelief and asked several times if it was ok.
There were other times she spent the night. I could just tell she loved me, not just because she said so either. She would do surprise things like cleaning my apartment and bringing or cooking food for me. She never wanted to be a nuisance to me either. I mean she never called me, she left that all on me to do. Every single time we decided to do something she was always there. I would call her and if she wasn't doing anything she never had a problem doing something together. We never had a fight or disagreement. She really was the "Perfect Girlfriend" if she wasn't married. I held a lot back because of that fact.
I got a call from her cell phone number. I didn't have one but she did. The person that called me was not her but her husband. He said, "Bob how do you know my wife?" I quickly hung up in a panic. She was there when he made the call. He had taken her phone and made the call. I could hear her in the background saying, "Don't, give me phone back."
I thought what a predicament I'm in. I seen her for a few months now. It really hit home now that she was married. That moment after I hung up I thought of two things. What if he finds out I'm in the military and contacts my unit? The other thing that weighed on my mind was he was security guard so he had a gun. The latter was the scarier of the two.
She arrived at my apartment not long after that call. I could tell she noticed my concern without me even telling her anything. She expressed that she was so sorry. I told her I knew she was. It was very hard to break it off with her. She was so nice and I could always tell that she wanted to make me happy. I told her we have to end it, not because of who or what she did but because of her married situation. I broke up with her because I was afraid of how it could affect me. I didn't feel good about it at all but did I really have a choice?
I have broken up with girls before or even been dumped before. This one was way different she had nothing bad to say to me, actually she said many good things to me. She did tell me that she had no regrets meeting me and will forever remember our time together.
I'll admit I have looked her up from time to time but I have never tried to make contact with her. I found out she got remarried about 5 or 6 years after we last saw each other. I was happy to see that because now I know for sure she got to choose someone. Her new husband is around the same age as her. I don't know for sure how many but I strongly believe she has a few children.
I also found out recently her old husband passed away in November last year at the age of 95. He married another women who was the same age as her. I think she is Filipina too just by seeing her name on his obituary.
Why do I look her up periodically or think about her sometimes? Well I never told her I love her because my gut told me to conceal those feelings. I also tried not to fall for her but that didn't happen. Is there regret for that? I'm happy she is married and I think she is happy so I don't have regret. I will not try to contact her because I don't want to be an interference in her life. I've accepted my path and respect hers. She is and will forever be a lost love of mine.
I've been wanting to write about this for quite sometime. I was young at the time and many probably think why did you do that knowing what could happen. I can just say I felt sorry for her and wanted to help out in anyway I could. Initially I didn't see her as someone I would be intimate with. She just grew on me and what happened is now a part of my past.
Thanks for reading and take care. Love you all ❤️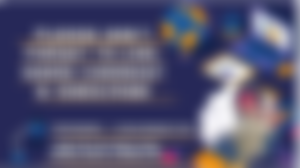 Click to follow:
For Noise App please like my last post so I can follow you back.