Christmas Countdown: 12
It's that time again. Oh, it's that time again.
Ho! Ho! Ho! "Hey, who you callin' a hoe!?!?"
Santa doesn't deliver presents in the red light district. "Ho Ho Ho" would get his jolly butt shot! Trust me, you do not want to piss off a hooker! Ooops!
So, while I'm having fun with this, anyone want to sit on Santa's lap?
Speaking of sitting on Santa's lap, can anyone remember doing it? I cannot and I'm kinda glad now that I didn't. There is drunk Santa, perverted Santa and the Santa that linked to momma kissing him hehe.
So, how about Christmas trees?
Kind of hard to find here in the Philippines, so most people buy artificial ones at the mall or something. Just saw a photo of some trees in the mall here and they were yellow, dark blue, white, sky blue,pink etc.
Call me old fashioned but I think a tree should be green and look like a tree lol.
Maybe spray some white foamy stuff on it for a snow effect if you live in a tropical country like the Philippines or in a place where there's no winter season or snow falling from the heavens.
How do you like your trees?
I will be honest, I never had a Christmas tree my whole life not until my daughter turned 3 years old. So I do try to make Christmas good for her, dress up the house with lights, inside and out, run lights down the halls and hang garland everywhere.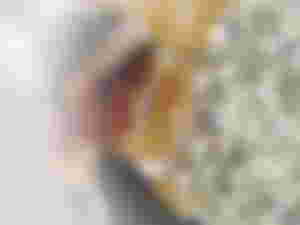 What I just don't like about Christmas is that, frequently more unfortunate families make more of a fuss over Christmas as opposed to more agreeable families would and placing themselves into obligation to purchase stuff rather than guaranteeing they're all well fed and healthy. Sad.
On the other hand, I love Christmas (prior to pandemic) and it's a one of the few of my favorite things. The festivities for the most part incorporate song singing, going to church, planning dinners, enhancing the Christmas tree, giving and exchanging presents, and even seeing plays and programs. Christmas day festivities are particularly anticipated by kids in light of the fact that as indicated by the convictions, kids get presents from Santa Claus (the Father of Christmas) on Christmas Day.

Dear Santa,
I've been so good all year. I mean, most of the time of the year. Sometimes, I mean. Oh, nevermind. I'll just buy my own present hehe. Good Morning, my dear friends. This year I asked Santa for a nice fat Bch portfolio and and a thinner belly. I'm hoping he doesn't mix them up because that would be a disaster. Also, the crypto market is a little mean this Christmas huh? Sigh! Just trying to find the humor in the insanity of these days is very essential. I hope you'll end your weekend with some giggles and pass them along to others.
Just peeking in before I get off. Have a wonderful new week ahead, my friends. Now, time to get some rest. I love you all and catch ya sometime when I get back on. Xoxo.
One love,
#Bloghound #Bloghoundism and I am a member of #ClubBrokeBch
December 13, 2021
1:00 am
Philippines
(The photo is my own and taken by me unless stated otherwise)