Christmas Countdown: 12.12.21
We do push ahead throughout our everyday lives at times. Sometimes, we need to travel back through everything that has driven us up to this very moment. It's difficult to see the effect of the preliminaries we explored when we are right here trying to attempt to sort life out.
Mending can be muddled and dull. It is difficult and soul-smashing. Sorrow can ransack even the greatest days of any little bitty of satisfaction and trust can be a savage courtesan, insulting us to accept that we will ultimately get to the other side while the voices in our minds are occupied with attempting to persuade us that it will consistently be barely too far.
The beginning of New year is drawing so close. I've been through hell and back so many times than I can count, yet here I am, as yet standing. More not really settled, yet content and serene simultaneously.
I will not gloss over this. I am terrified to start again. Losing all that I buckled down hurt me profoundly. More profoundly than I understood. Committing myself once again, and permitting myself to dream again is more enthusiastically than it ought to be, yet it's not quite as hard as tracking down the boldness to trust in myself has been.
I don't have a clue what's in store for me in the next chapter. There is no manual to life. All of us are simply making it up as we go, yet I am not terrified of committing errors. I am afraid of failing. Shutting the part of this year is about to end, and it's an ideal opportunity to begin again. That is one of the most wonderful things with life. Starting all over again.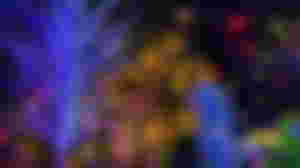 Good morning and it's pretty awesome to be back again. Well partly. Time is really tough for me and there's a lot of things going on so. Work. School. Obligations. And the greatest is the power interruption for a week. That's right. It's really a pain in the butt, but yeah, I have missed you all truly.
I will try my very bestest best to catch up when I get back on. It's impossible now, it's past 3am and I need to get some sleep.
Happy weekend, beautiful souls. I am grateful always for all of you, and being able to write, interact (I am trying real hard) and having such an amazing space here with you all. Good mornight and talk to you later. Xoxo
One love,
#Bloghound #Bloghoundism and I am a member of #ClubBrokeBch
December 12, 2021
3:10 am (yawwwwn)
Philippines
(The photo is my own and taken by me unless stated otherwise)