This or That: Food Edition
Blog #207
April 04, 2022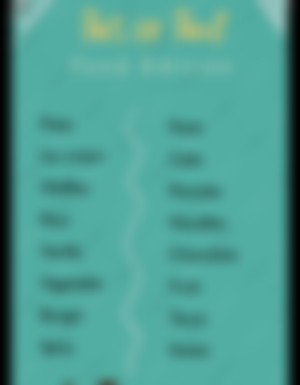 Lead Image: Source
Hello, what's up read.cash family? It's another day, another blog to write and share. Since I am lost of topics to write today so I just search for some interesting topics on the internet that can save me today thankfully I found this, THIS or THAT: FOOD EDITION.
Before I continue with this topic today, allow me to flex first my ever generous and supportive sponsors of mine. You can visit and check their articles. For sure you will enjoy and learn something from their works.
I also want to thank @rebeysa85 for renewing the sponsorship. Thanks a lot, sis for staying in my block until now. I'm grateful for your support from the beginning of my journey here until today. God bless you always.
THIS or THAT: FOOD EDITION.
Pizza or Pasta
I like these two very much but if I have to choose only one then I would pick the Pizza. I love eating pizza with so many cheeses on the toppings. So far the best pizza that I have tasted was the Greenwich pizza. It was when my sister treat us during her salary and it was paired with iced tea.

When I worked as a babysitter last 2018, my bosses also love to eat pizza and eating it always makes me feel happy and satisfied. Being a babysitter is so hard and sometimes stressful, but when I'm treated with that kind of food, I feel good. Pizza is one of my comfort food and I would always love to eat it.
Ice Cream or Cake
Oh, sweet foods!

With these two choices, I would rather go with the cake rather than the ice cream. Eating ice cream could sometimes cause headaches in me. I can't bear eating cold foods, maybe a taste of it will do but with the cake, I can eat too many slices of it especially if the flavor of the cake is my favorite.
List of different flavored cakes that I love to eat:
Banana Cake

Carrot Cake

Black forest cake

Mocha cake

Buko Pandan cake

Ube Cake

Chiffon Cake
Waffles or Pancakes
Pancakes will be my choice. I love eating pancakes especially if it is made by my grandma. I also love eating it with maple syrup. I tried it when my boss bought those ready-to-cook boxes of pancakes before and they also bought syrup for it.

I also love the pancakes that are bought at McDonald's. Before whenever we went to Cagayan de Oro, we always drop by at the Mcdo if we travel early in the morning to have our breakfast. The taste of their pancakes is always satisfying and speaking of it makes me crave it right now.
Rice or Noodles
Since I am not into noodles so I would rather pick the rice. Rice can satisfy my hunger while noodle is only good on rainy days if I want to drink hot soup.

Here at home, I don't stock some noodles because aside from the fact that I am not into them, I also don't want that my kids would be addicted to them. After all, it's not healthy at all.
Vegetables or Fruits
These two are very healthy and essential to our body but I choose fruits. To be honest, there are other vegetables that I don't like to eat that's why I chose fruits because it's delicious and most of them can be eaten by me.

When I was young, I hate eating vegetables only when I become a mother that I started eating those vegetables that are commonly seen and be bought at the market. With the fruit, since I was young, I already tasted different kinds of fruits and some of those become my favorites.
Spicy or Sweet
I can't stand eating spicy foods always so my choice is sweet. As I have shared in my blog before, I love sweet foods.

Sweet foods can calm me. Whenever I'm stressed, problematic, and tired, eating sweet foods can slowly fade those negative feelings that I have. Eating sweet foods can help me to clear my bothered mind.
Top five sweet foods or drinks that I love to eat:
Chocolates

Cakes

Milk teas

Fruit salad

Candies
Though I love that kind of food or drink, today I refrain from eating those because eating too many sweets is also harmful to the body.
So those are the things that I choose. How about yours, if you will be asked what kind of food you like, what will be your choice? You can share it in the comment section or you can write an article about this too.
Good evening read.cash fam! Thanks for dropping by today.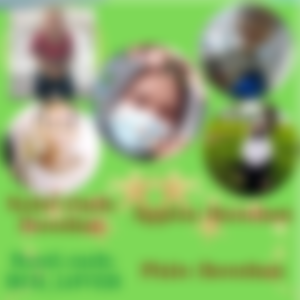 This is me, 🧕BCH_LOVER 🧕once again. Thank you for your time today.
God bless and Keep safe you all!
Before leaving, please hit the 👍button. Thank you so much!