Arterisk Sign Let Me Discover Different Font Style
Blog #140
January 26, 2022
Hello, my friends! How are you today? A few more days from now we will welcome another month. I am too excited already because next month will be my youngest birthday. Right now, I have lots of things on my mind about what to do on that particular day. Though we are not having a fancy celebration on that day I am still thinking about how I let my kids enjoy that special moment of their siblings.
I want to thank a friend of mine in advance for sponsoring the birthday cake of Adam. I don't expect it that's why I am so grateful to her for that early birthday gift for Adam. To her, thank you, thank you so much for that early blessings. Adam is so happy to know that he will be having a cake during her birthday.
When I told him about that he was smiling so widely and even thinking of what cake will he have during that day. He requested a pink color cake but we laughed at him after hearing that. His siblings teased him because they say that pink cake is for girls only.
Enough for the introduction, let's get going to the thing that I want to share today.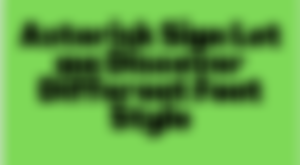 Last night, while I was busy experimenting with my comment in the articles that I visit, I discovered a new font style.
The truth is at the start of this month, I was really curious how that particular user did it but I was ashamed to ask her since we are not close. That's why I told myself that I will discover it on my own. And finally last night, I learn how to change font style in our comment so let me share this with you all.

This font style was long discovered by me last year while I was commenting on Khing14's article. I was supposed to just put that asterisk sign to separate the message that I want to convey but I was amazed at the result. It is an italic font style and by then that was what I used in the comment section.
How to do it?
I just put an asterisk sign in both the beginning and the end of the comment.
(*read.cash is an amazing community*)
That's how it is to be done and the result is that Italic font style.
Another style is the Bold font style. I discovered this one last night. I even let my kids choose what nice font shall I use, the Italic or the Bold one, but they chose the Bold one because they say it's beautiful.
So, I tried using it but later I was not that interested in that kind of font so I change it back to Italic font.
How it is done?
In this bold style, I used two asterisk signs before and after the comment.
(**Bitcoin Cash is my favorite crypto**)
That's it, you can try it in the comment section.

Next is the Bold Italic font style. Since I discovered the two font styles already, my curiosity was still there. I told myself, what if I will put three asterisk signs in both the beginning and end, what will happen. So, I tried it doing in the comment section of Lhes's article. Then that's what I discover. This is my favorite font style among the three and today that's what I used when I leave comments on other articles.
(***God bless you all***)
---
Discovering things made me happy because by doing so, I learn something new.
Now that you know about this font style already, what's your favorite among those three?
---
That's all for now, thanks for dropping by today. Have a blessed day or night to all!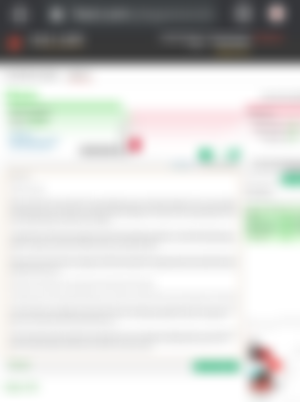 To my ever-supportive sponsors, thank you so much. To my readers, likers, and those who leave comments in every article that I published, thank you so much to all of you. God bless and keep safe you all.
Special thanks to @bbyblacksheep for renewing the sponsorship. Thank you so much, sis, God bless you more.
Flexing my newest sponsor @Lhes. Thanks for your support sis. I appreciate it so much.
This is me, 🧕BCH_LOVER 🧕once again. Thank you for your time today.
God bless and Keep safe you all!
Before leaving, please hit the 👍button. Thank you so much!
You can also reach out here.