Got up early but went out late. It doesn't matter though for the goal today is to walk as many steps as I can. It's the weekend. No work to worry about.
My plan was to go out at 4:00 a.m. but then my phone was not fully charged. I need it to be fully charged for the app (Actifit) that I am using drains my battery quickly that's why I need my phone to be fully charged for aside from the app I still have to use it for taking photos so my phone is on all the time. Good thing though for I don't need data to use the app so that saves my phone from more battery consumption with both data and wifi turned off.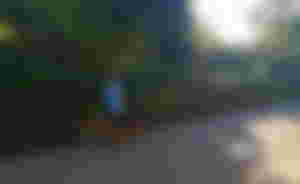 If you like to see more photos, you can check my other post.
By this time, I am already halfway through goal of 20k steps. I saw this guy putting leash on his dogs. I passed them by and went on my way.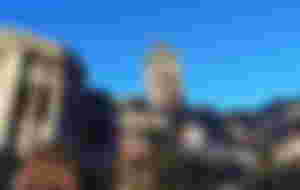 Up the hill I took a photo of this retreat house. Only when I was editing it did I notice the moon in the sky. The sun is already high but the moon can still be seen. I took my time here for I noticed that the guy and his dogs were already close by thus the photo above was taken right after I took this photo of the retreat house.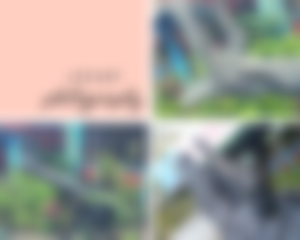 I didn't take other photos after that for I was focused on my walk and also limiting my use of the phone to save battery. I worry that it will drain before I can complete my walk.
The photo of this cannon which is Thai inspired I think is the last photo I took before heading home.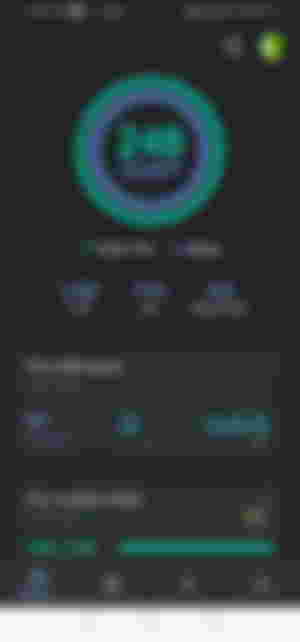 Aside from Actifit, I also use GoogleFit to track my steps. These apps don't agree with the numbers though.
As if those two are not enough, I do use Sweatcoin too but I don't know how this thing really works but I do check some stats from time to time.
Note that the photos below are screenshots from my phone.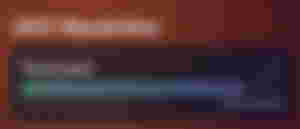 When I decided to walk again this year, I didn't use Sweatcoin right away until someone mentioned about it in noise did I look it up and installed it. I was delighted that it does use the data from GoogleFit that's why my previous records from GoogleFit were automatically linked to my Sweatcoin account.
I had set a goal of 1,500,000 steps this year initially but when I realized it was almost near, I upped it. By the looks of that I think I am going to up it again soon.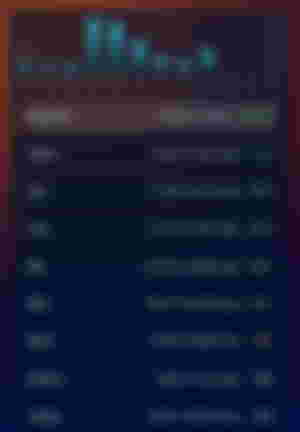 So it was April when I decided to walk again which was done almost daily. I slacked by June to August for these were the months where we had the worst weather conditions it is impossible to go for a walk. I picked up my walking regimen again this month.
I just explored the app some more and saw a challenge which I joined right away before checking out the details.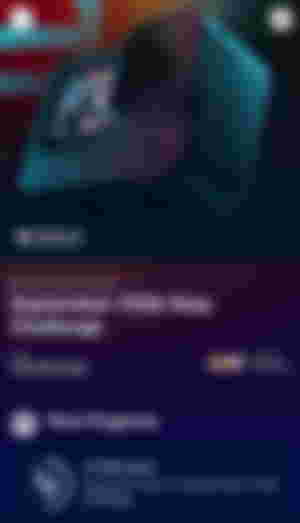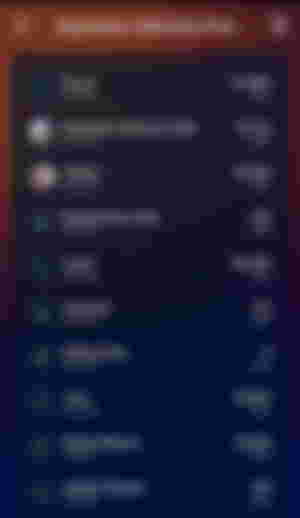 I was happy when I saw that I am on top of the list but then chuckled when I realized there are only 5 days left before this month ends. I don't know how I will be able to manage the remaining steps.
As per the total number of steps I had, I need to walk at least 26k+ steps for the next five days lol! Getting to 20k hurts my feet and legs already. It's possible that I can do it but I'm not sure if I can. Maybe I'll do some walking in the morning and then another in the afternoon.
Let's see how it goes. Time is the enemy. If only I have seen this challenge sooner, then I might have done some more walking. That just shows that I don't check on this app that much.
But I'm not gonna like, this GoPro Hero 9 is so worth it!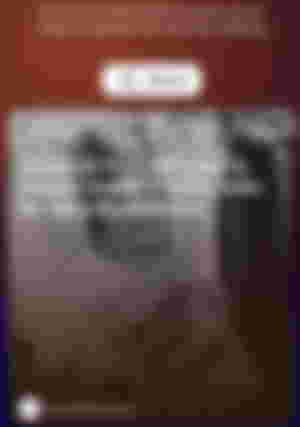 I have also earned 445 Sweatcoins so far and I donated 400 of that. There are other campaigns going on like help for Afghanistan, rhinos in Africa, school in Madagascar, whales and dolphins.
For now, I don't know how to convert Sweatcoin to fiat. There is no direct way to cash out. You can spend your Sweatcoins through rewards and gift cards. Source
That's why I chose to donate most of my coins.
According to this site, 1 Sweatcoin is equal to USD 0.01.
If you like being active and want to earn, you can join Sweatcoin too. The app and joining is free.
Should I recommend it? If you are in it for the money, then I suggest you do your own research about it. Gift cards are rare and it will take a long time to earn but who knows? Maybe it will work for you.
There are lots of benefits of walking not just physically but also in different rewards with the help of useful apps.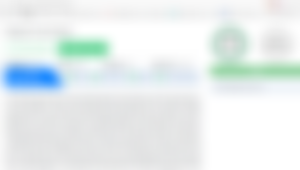 Night has fallen again so time to rest for tomorrow's walking is waiting.
Thanks so much everyone for your unending support. Stay safe always.