Ended up going out for a walk and slept a lot today. I always feel sluggish when I sleep a lot. Rested but not rested.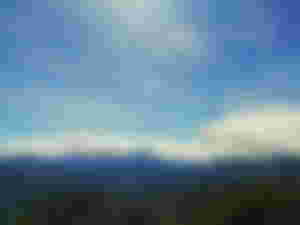 The sun was already high when we decided to go out for a walk. I have planned on going out today since there was a scheduled power interruption. My partner decided to come with me so we did go to one of the usual routes.
The reason we were late going out was that I had to finish some files before the brown out. I tried to work quickly so I can finish more. As I submitted the last one, right on the dot, the power went out. Good thing my file was sent before that happened.
We then had our breakfast before going out. It was already past 7:00 a.m. so the sun is up there by the time we went out.
Good thing there were lots of trees that gave us shade along the way but you can really feel the heat.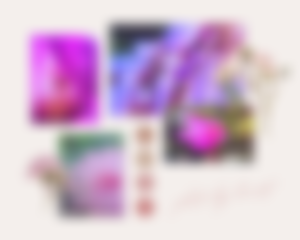 The route we took is in Kadaclan. We started from Country Club Village, Happy Hallow and then exiting in Loakan.
I don't get tired of this route for this is behind Camp John Hay which is privately owned thus preserving the trees but not for long for sooner or later houses are slowly being built on this stretch of land. Every time I take my walk, I see structures that I have never seen before.
The left of the road are more of the mountain ranges of Benguet.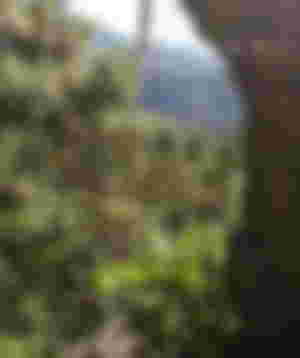 I don't know if you can see it but there is a steel frame depicting a human on a swing. This is located in what I would call "animal graveyard" for there were figures of dinosaurs and other animals here. There were also other cartoon characters. However, these were discards dumped here and there. Maybe these rejects were once used in theme parks or resorts or something.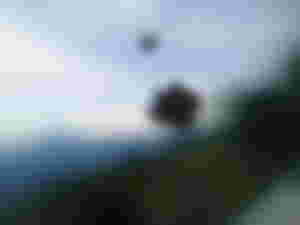 This spider built a web in between two mayana plants. These mayanas and other flowering plants line up the sidewalk.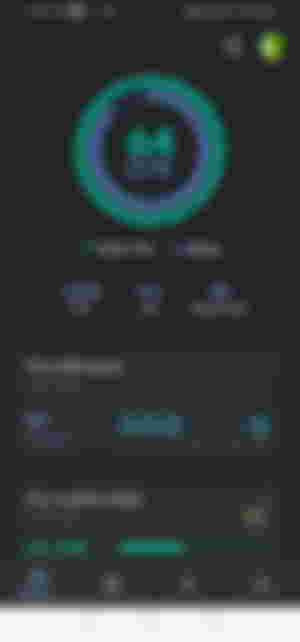 This was just a short walk. I planned on going out later in the afternoon but then it rained. You might think that with all the walking that I do that I am fit but no lol! I noticed my clothes are too fitted now which only means I have grown fatter.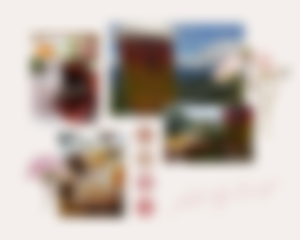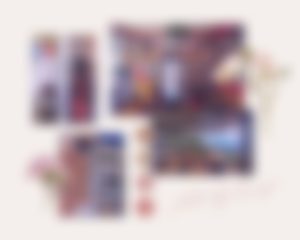 We ended our walk in one of the cafes which has one of the nicest views. They also offer transient here which is a perfect place to be. However, don't expect for the food to be that great. We ordered club sandwich, rice meal of sausage and egg with cucumber and tomato on the side, brazo de mercedes, taro milk tea and green apple juice.
I ordered a green apple drink but it tasted more like jasmine. Their food was a bit pricey in terms of quality and quantity. Again, those were compensated by the view of Mt. Ugo in the far distance though.
We then went home and I slept the rest of the day.
The power came back earlier than scheduled but I continued sleeping. I think my body is not used to having this kind of break on a weekday. Tomorrow is my last day of work but I am looking forward more to my morning walk/jog.
After this post, I might just sleep it off. My eyes are heavy already.
In other news, my Dragonary account still has a long way to go before I can breed rare ones. It does cost a lot to create rare ones. So far I have earned 1.5 CYT token from playing every day. It takes me about 15-25 minutes to play the game or probably more depending on the status of my dragons.
If you want to play and earn, then you can try Dragonary. It's free to sign up and it is downloadable in Google Play.
I did buy some tokens to upgrade my dragons and the money I used were from my earnings here in read.
I don't know if it's my connection but read and noise are both acting up today. Sometimes photos don't upload in noise while here in read it kept saying my comment is spam so I have to change it only to find out it's already posted. Sometimes the articles just won't load at all.
I did manage to post in noise and an article in my actifit account so it's all good.
It's now close to 10:00 p.m. so I have to end this.
Catch you again soon.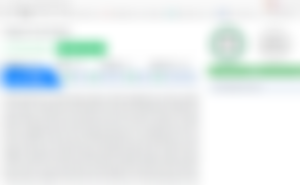 Thanks again for checking me out.
All photos are mine and edited using Canva and Pxlr.