"Bountiful Five Hundred"
_______________________
May 22, 2021 was the exact date when I started my journey as a blogger and a content creator of this wonderful platform. Being hesitant pulled me back to just waited for someone to notice my works in here by leaving comments in my written and published pieces every single day.
Being noticed was one of the most awaited part of mine because that way I can felt that my works are being appreciated apart from given an upvotes or tips of how much you or they like. Getting subscribers I think is a plus. You will gain more viewers and readers through it. Well, not guaranteed all the time I guess.
On my first months being in here, I am happy enough to see my profile having a hundred subscribers. Reaching that number is already a blessing to me. But greed as it means, I'm kind of envy other bloggers who have huge numbers of subscribers on theirs not knowing how much effort they have exerted to have that. Reading their contents gives me an enlightenment that I should try even harder to come up with quality contents in each of my blogs to attract more subscribers. I actually get a comment that having large number of subscribers is not really necessary because what matters is the amount you can get from their upvotes, including the upvotes given by our green baby, Rusty. But in my part, having them is not just about the upvotes but I am more on liking to be engage with them whenever possible. I know I am not as active user as before but I am still trying to make up with the misses and chances I have wasted whenever I can.
Everytime I opened my account and see my subscribers increasing by one or two or even three really makes me happy and motivated to give in even more or exert more effort. That way, I might not giving them any disappointments and their subscription will not be wasted too. And that I may be worthy to be given that privilege.
This coming November 22, 2022 I will be celebrating my one year and six months as a writer in this platform and as of today, it is my great honor and pleasure to have you my "Five Hundred Subscribers." (Celebrating!)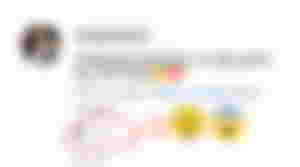 I still can't believe that I was able to reach this number because you know I am not as good as the other writers in here. Its a huge blessing for me. I meant it! I will not promise and guarantee you to stay for good but as long as I am still here, I will try to be at my best I can and before I end let me take this opportunity to say, "THANK YOU VERY MUCH" for your support my dearest subscribers. (bowed)
Thank you for your time. Good evening and Good night! (Hugs and Kisses)
_______________________
My warmest thanks to all my avid supporters; readers, upvoters, sponsors (old, new, and renewed ones). It is my pleasure to have you and become my inspiration and motivation as I go on to this journey as an online writer and a blogger. Thank you for your undying love and support, and for showing how kind and generous you are. Thank you for making my read.cash journey a wonderful one. May this platform last for a long period of time and our friendship, may on virtual or not goes the same. May the Lord our God bless us more days, weeks, months, and years to come!
_______________________
Blog Title: "Bountiful Five Hundred"

Author: @renren16
See you in my next blog!
_______________________
PREVIOUSLY PUBLISHED ARTICLES:
"I was Saved!" https://read.cash/@renren16/i-was-saved-d8190e5a
"Eightieth" https://read.cash/@renren16/eightieth-66229f7c
"Alive and Kicking!" https://read.cash/@renren16/alive-and-kicking-e9e94e1b
"Introducing CATs" https://read.cash/@renren16/introducing-cats-e9100013
"TInDOG: "Transcend cum Inclusive, Diversified, and Objective Goal-setting" Hampangan NHS" https://read.cash/@renren16/tindog-transcend-cum-inclusive-diversified-and-objective-goal-setting-hampangan-nhs-9a3e8c12
_______________________
Enjoyed this article?
Earn Bitcoin Cash by sharing it!
Explain
...and you will also help the author collect more tips.