Learn to Acknowledge Green Flags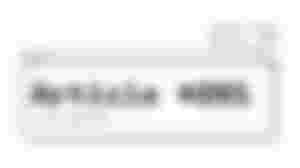 There's no such thing as a perfect relationship, but a healthy one does. Everyone is looking everywhere for a relationship where they can satisfy their belongingness. But sometimes, being in love too much many are blinded by red flags. Red flags are used as a warning of danger.  In a relationship, red flags make the person commit in an unhealthy relationship and is emotionally dangerous. There also what we call the green flag in a relationship is being willed to compromise but also being able to set your own boundaries.
When you're committed in a relationship with someone, it really takes time to figure out what you're getting into. Your love is a gift, so you must give it to someone who really deserves it. Below are things that I considered personalities and behavioural traits in a healthy relationship.
---
Love is not enough in a relationship. Telling you to love them every day doesn't matter if affection doesn't exist. Affection means the emotion. The feeling or acting upon what our heart desires to do to our partner. It is a feeling of love and strong attachment. It is showing love by means of actions and efforts to make your loved one feel loved and valued by you. Keeping the butterflies in their stomach and making their heart beat fast whenever they are around keep the love burning in a relationship. If you're truly in love with someone else, everything that follows will never be hard for you to do so. Affection really matters because it makes us feel secure and wanted by another. It solidifies the desire to know that you are compatible with another human being.
If you love a person, you don't have to stop them from doing the things that make them happy. It's very true that common interests in a relationship are not the only thing that will strengthen the love you have for each other. Because of having different opinions and hobbies, you need to appreciate each other's differences, and learn to find new things in common with your partner. Also, consider to strengthen your ability to compromise and become more open-minded for all the things that she takes an interest in.
Friendship is very important in a relationship. It gives better relationship outcomes over time, including a more satisfying relationship. Being friends makes you more comfortable in any kind of situation and where you can share your thoughts and feelings without any hesitations. Friendship within a relationship can build more trust.
Being positive in a relationship enables them to collaborate and work together. Positive relationships bring happiness. Your partners should feel good about themselves by showing them how you support them all throughout their journeys. Being positive and supportive at the same time makes everything easy and they can overcome all the hardships and challenges together. These make them stronger and happier.
Having a sense of humor is having an attractive trait. Positive humor contributes to relationship satisfaction. It seems to be one of the most important elements of a romantic relationship. In a relationship, making your partner laugh and be happy really matters in a relationship. A good sense of humor is sometimes the key on unlocking someone's heart. It may not be the foundation of successful romance, but a key component therein.
Here are just a few personalities and behavioural characteristics of having a green flag in a relationship. These are just some of the signs that you're in a healthy relationship. Being in a relationship is the happiest thing to make your life worth living. So you should choose and learn the green flags in a relationship.
---
— End of Article —
Date Published: January 8, 2022
---
Rest assured that this article went through plagiarism detection for everyone's peace of mind. It is for the readers and users who take plagiarism as a big deal since they are working to improve the platform. The detection made will serve as my contribution to the said purpose. I am one of you, and I am starting it with my article.

If you have any hesitation and doubts, you can check it yourself through these plagiarism detectors I used.
---
Drop a direct message or comment on my:
---
---
The people you see below this text are my sponsors. I cannot mention them one by one. But if you are seeing your profile in my Sponsors Block, please know that I am beyond grateful and happy for having you all.
To my future sponsors, I will welcome you all with open arms. Click below!
---