Check If Your Business Is Failing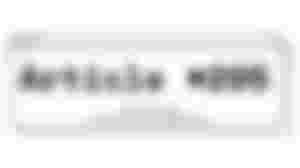 Some business fails and not everyone succeed. When a person is starting a business or company, failure is the on the back of their mind. All they think about is how successful they could get. On the contrary, we do not hold the destiny of anything around us. It is a daily battle against rejections, disappointments, and even breakdowns. Like the market, businesses are unstable and sometimes you ignore the warning signs.
Taking a course under Business Administration opened a lot to me. I learned about a few things about how market and industry works. And in addition to that, we also studied about businesses fighting a spot for success. In this piece, I am writing about the situations that will tell you that your business is having a slow progress, or having a breakdown. To understand and learn more, let us talk about it further below.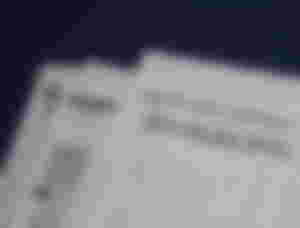 You can't manage the cash flow well.
Sometimes we think that cash is everything. Most business owners are concern on the cash flow of their business and how is it going when it comes to money and profit. Because that is what a business does. On the other hand, having a poor cash flow can be the starting point of your business' failure. It is not about having a lot of profits. There should be a better management and handling of the situations concerning cash flow, like ineffective debtors, crisis, and even problems in stock levels.
Additionally, some signs of poor management is that there is inadequate financing and late invoicing happening within the organization. You need a good management and decision-making when it comes to cash flow because it is the fuel that will make your business go somewhere, grow, and succeed.
You lack of strategies and techniques.
Planning and making decisions while overseeing the future means a stepping stone for the business. You cannot achieve it if you failed on planning. Some business owners just go with the flow without noticing that their business is starting to be a failure. The lack of strategies is like being in a war without any bullet on your gun. You will be down in just a few shots.
 It would be best to engage yourself into looking for long-term strategies that you can count on for the growth of your business. Start with making researches about the trending or what do people look for. On the other hand, work on knowing who are your competitors and study techniques that you can use as an advantage to them. Always be ready and prepare a set of strategies, both long and short term.
You have a weak leadership.
People will follow strong and powerful leaders. Maybe this is one of the problems within your business. The weakness in leadership is a disadvantage and can cause the failure. It is not a good idea to look down on your employees if they did something wrong. Rather than offending them and telling them harsh words, it would be best to keep a good communication between everyone. In some situations, bosses or leaders seem to act superiority and forget how they should treat everyone well. And if it was tolerated, employees will not be motivated to work. They might start losing interest on their job and be ineffective. So, it would be a good idea to make a good relationship with the people you work with in your business.
For me, these were the three major concerns when it comes to being a business owner. The management in cash flow determines the fuel for the ride to success, while strategies work on how to improve everything. And in leadership, the first two things I mentioned will not be possible if you are not an effective leader.
---
Date Published: January 13, 2022
---
Rest assured that this article went through plagiarism detection for everyone's peace of mind. It is for the readers and users who take plagiarism as a big deal since they are working to improve the platform. The detection made will serve as my contribution to the said purpose. I am one of you, and I am starting it with my article.

If you have any hesitation and doubts, you can check it yourself through these plagiarism detectors I used.
---
Drop a direct message or comment on my:
---
---
The people you see below this text are my sponsors. I cannot mention them one by one. But if you are seeing your profile in my Sponsors Block, please know that I am beyond grateful and happy for having you all.
To my future sponsors, I will welcome you all with open arms. Click below!
---