Do Not Miss The Chance To Vote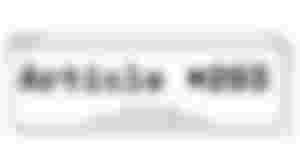 Most countries have their electing of leaders through voting. To some people, it is a civic duty that the citizens must comply to. Here in the Philippines, there are numbers of commercials and tarpaulins advertising several candidates running for senatorial positions and presidency. We are having an election this year.
The social media has been a platform where people share their political views. Some already know who they are going to vote, and some shows no interest in voting at all. And it is because they look at election days as hassle and full of pressure. They cannot stand the idea of deciding who deserves the position, knowing that there are a lot of candidates. But, there are reasons why we need to vote.
It is important to make a contribution to the voices of the people who empower democracy. Every election days means a unification of the people and putting the future of the country on their hands. In this piece, let me emphasize and share with you a short list of the things why you should not miss your chance to vote. Continue scrolling down and let me know what you think.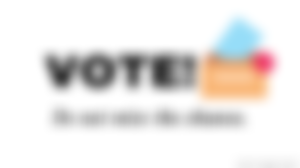 Make a difference.
Maybe you are thinking that your vote will not say a thing, but you are wrong. You can make a difference starting with filling up your ballot for the candidate you think can help the community. In most cases, there are small number differences in votes tallied, and it would be best if you can make yours matter. Can't you imagine the possible outcome? You might be the winning vote of your candidate.
Your candidate represents you.
Most people vote on names that already made a legacy in politics. And some are looking for something new. Whether in the two, the candidate that you chose will represent you. You can look at the winner of the election and you can see the reflection of yourself as well. This happens especially when you both share the same interests. Also, you will always have this candidate who seems to fit on your ballot.
People fought for your right to vote.
Some of us have a full schedule every day. And it is one of the reasons why people choose to miss the election's day. But, did you know that your one day sacrifice and vote can make an impact to the community? And some people in our country fought for our rights to vote and have the freedom to choose the candidate we want. Do not disappoint them and think of how your vote matters.
Because the election is getting nearer, people are already making a list of the candidates that they will put in their ballot. It would be best to narrow them down through observing and getting more information about them. You can also think of particular issues you heard on the news, and how they suggested solutions. Additionally, you can check if they prioritize the issues you have in your mind, like working on housing, poverty, or protecting nature.
Anyway, I am wishing everyone luck for the upcoming election this year. Choose a better leader and think of your children. You owe it to them and their future.
---
Date Published: January 11, 2022
---
Rest assured that this article went through plagiarism detection for everyone's peace of mind. It is for the readers and users who take plagiarism as a big deal since they are working to improve the platform. The detection made will serve as my contribution to the said purpose. I am one of you, and I am starting it with my article.

If you have any hesitation and doubts, you can check it yourself through these plagiarism detectors I used.
---
Drop a direct message or comment on my:
---
---
The people you see below this text are my sponsors. I cannot mention them one by one. But if you are seeing your profile in my Sponsors Block, please know that I am beyond grateful and happy for having you all.
To my future sponsors, I will welcome you all with open arms. Click below!
---