Is Your Relationship Toxic?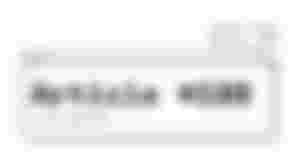 Some people cannot determine whether they are in a toxic or healthy relationship. Admit it or not, some behaviors are damaging us but we are in denial of these feelings. I am aware that one of us experienced being with a toxic partner.  They gave us physical and emotional damages that we did not notice after a long time. We all know that a healthy relationship with someone means having mutual care, respect, and contributes on our positive energy.
On the contrary, a toxic one is not a safe place for us. Some individuals craved for control and dominance, and some are self-centered. There are many types of toxic people or partner. When the relationship is already dysfunctional, maybe it is time to reflect on maybe it's becoming toxic slowly. Your actions also matter in a relationship and they contribute to the complications within the connection between two individuals. But, let me focus on the point of view of the recipient of the toxic behavior.
In this article, let us tackle about the particular situations or behaviors that seem to be off and toxic. These are the signs that you are in a not healthy relationship with someone. Check the things mentioned below and let me know what you think about them.
---
Some partners are funny, but some will make fun of you in a different level. They will start implying that everything about you is stupid or not good at all. If your boyfriend or spouse does not hesitate on embarrassing you in public or in front of other people, then consider it a red flag. Yes, some people asked their partners to stop belittling them, but they only got worse. They may also tell you that you are lucky to be with them, and no one will ever like you aside from them. That is a 100% toxic behavior.
It is okay to feel jealous once in a while, but too much is bad. Some partners are too possessive and paranoid especially when it comes to our friends with the other gender. We can feel loved when we know that our partner is feeling jealous over someone, but it gets bad when they start to control over you. If you tolerate this kind of behavior, it might turn into a more and more suspicious and controlling situations. Sometimes, your efforts in giving them assurance will not be good enough.
In the first weeks or months, your partner might be courteous, caring, and pleasant to you. That is how it all begins. But you will notice if they are only using you for their convenience. There would be situations where they are only getting what they want from you and it becomes a one-way nature – you are not getting anything back, even affection and attention. They will only drain your energy. And they will slip away easily if they find someone who is willing to give more.
Most people have anger issues, but having a very bad one might cause a lot of problems. I tried talking to someone about being with a person who has a bad temper. And she shared that she has no idea what will trigger her partner's rage. Because of this, she often adjusts and make sure to take everything gently for him. The outburst coming from this kind of partner can possibly affect an individual's physical and emotional health. But the worst part is, if you start confronting them about this issue, they will get angry and blame everything on you. They will make you feel that it is you that causes their scream and yell. It is like disowning their responsibility on their toxic behavior.
Knowing everything I mentioned, can you stay with someone with this toxicity for years?
Let me tell you that you can decide on your own. Whether you stay, or leave. And if you are in a toxic relationship now, it is up to you. Do not settle for less and know your worth and what you deserve. Spread the love and kindness!
---
— End of Article —
Date Published: January 6, 2022
---
Rest assured that this article went through plagiarism detection for everyone's peace of mind. It is for the readers and users who take plagiarism as a big deal since they are working to improve the platform. The detection made will serve as my contribution to the said purpose. I am one of you, and I am starting it with my article.

If you have any hesitation and doubts, you can check it yourself through these plagiarism detectors I used.
---
Drop a direct message or comment on my:
---
---
The people you see below this text are my sponsors. I cannot mention them one by one. But if you are seeing your profile in my Sponsors Block, please know that I am beyond grateful and happy for having you all.
To my future sponsors, I will welcome you all with open arms. Click below!
---