The Heart of Volleyball - PVL 2022
March 26, 2022
Happy weekend and for sure you all have a great plans for this weekend. It's been a busy bee week for me since I'm been moving from our place to another and that's the reason why I was away again for a couple of days. Now, I'm currently at home, literally working at home (in my room) and very grateful for this opportunity to be able to work in my hometown. Probably, this coming April, we will be working back on site but I am really hoping that they will still allow us to work at home because it's really a big help and advantage to us since we are not paying for any transportation and most especially we can rest well. Aside from that, I miss being here at home, lying in my bed and be with my parents of cours.
Anyhow, aside from my busy schedule, I was able to watched to my favorite sport which is Volleyball. There's an ongoing volleyball tournament here in our country which it's called "Premier Volleyball Leauge (PVL)" whom all female volleyball athletes in our country playing with their respective teams. Now, let me share to you all the volleyball teams participated this 2022 PVL open conference with their respective team captains and some of my favorite players.
Cherry Tiggo 7 Pro Crossovers (CTC)

The champion last 2021 PVL open conference which their head coach is Coach Aaron Velez and the team captain is Jasmine Nabor (setter). Based on my observation, they really do have the best opposite and outside hitters and middle blockers and my favorite players in this teams are Dindin Manabat, Mylene Paat, Rachel Austero and Buding Duremdes. There current standing is 3 losses and 1 win. They really need to work on as a team since there main player which was there former team captain Jaja Santiago is not with them (currently playing for Japan team).
Black Mamba Army Lady Troopers (ABM)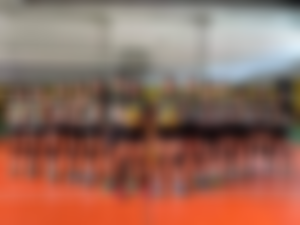 The head coach is Emilio Reyes Jr, and the team captain is Royse Tubino. Before, their team captain is one of my player which is Jovelyn Gonzaga but currently, she was not able to play with them because she's also participating beach volleyball tournament which is still representing this team Army.
Baliure Purest Water Defenders (BLP)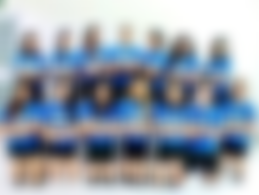 The head coach is Rommel Abella and team captain Alina Joyce Bicar. I am not really familiar with this team but I know some of them which are also good players Jhona Maraguinot (opposite hitter) and Carly Hernandez (libero).

Choco Mucho Flying Titans (CMF)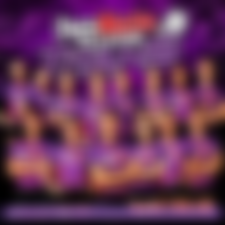 A very well known team in our country and the head coach is Oliver Almadro and team captain Bea De Leon. Most of the players on this team are former Ateneo de Manila players which is a very known and popular university in our place. My favorite players in this team are Denden Lazaro (libero), Des Cheng (opposite hitter), Isa Molde (middle blocker) and Maddie Madayag (middle blocker).
Cignal HD Spikers (CHD)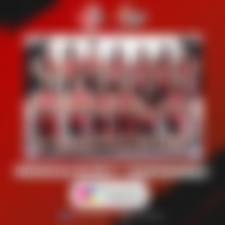 Head coach is Cesael Delos Santos and team captain Rachel Anne Daquis. The most promising team and the strongest team for me for this season. The teamwork is there, less mistake and most of all, they are always smiling playing. You can really see the good vibes on them.
Creamline Cool Smashers (CCS)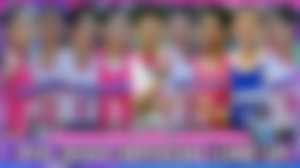 Head coach is Sherwin Meneses and team captain, the phenom volleyball player in our country "Alyssa Valdez". Also, one of the strongest team in this season. Totz Carlos (opposite hitter) which is the number one scorer for this season. I can see already that they will be on the finals.
F2 Logistics Cargo /Movres (FTL)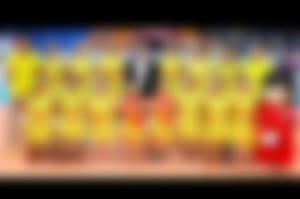 My favorite team as always. Head coach is Benson Bocboc and the team captain Tyang Abyy Marano. Ever since DLSU days, I am really a fan of this team. The swag, the way they treated each other, I totally a huge fan of them. My favorites are the swish besties Majoy Baron and Kianna Dy, Kim Fajardo, Ara Galang and Dawn Macandiling.Their team for me is the best and really hoping that they can be part of the finals. 
Petro Gazz Angels (PGA)

Head coach is Jerry Yee and team captain Relea Ferina Saet. Also, one of the strongest team in this season. Their spikers and blockers are really hard to fight with. For sure, they will be part on the finals.
PLDT High Speed Hitters (PLD)

Head coach is George Pascua and team captain Rhea Katrina Dimaculangan. The tandem of Rhea Dimaculangan and Mika Reyes are the best of this team. If only they really do have full teamwork and trust to each other, for sure they will be a strong team as well.
Alright, those are the teams particpating this PVL open conference for this year and now, they are fighting for semi final and finals which the schedule is this coming March 28, 2022. The teams that has best standing as of the moment are the Cignal HD Spikers and Creamline Cool Smashers which they both have 3 wins and no loss. I'm excited for this coming March 28 and for sure I'm gonna watch this one. Who's your bet guys? 
That's it for now everyone. I hope I was able to explain each teams correctly. I am really a fan of volleyball since high school and probably still watching this as long as I can lol. My lunch is almost over haha. I'm currently writing this during my lunch time, Hope you will have a great weekend everyone!
Until next time.
Few articles you might want to read:
Goals - Is it too late for this?
Sharing blessings for my kababayan
Ciao,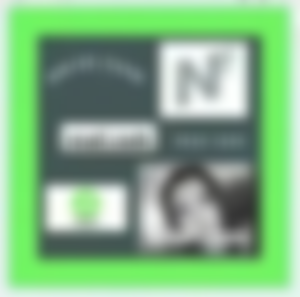 buraryang
Sponsors of buraryang1892