Kdrama Series To Watch On
March 14, 2022
11;47AM

Hello lovely people here in read! It's the start of the week again and I hope you had a great start. Monday mood starts now. Mine is a great one because it's my last shift at work and my plans is that on my rest days, I'll be going home to our hometown and after that, I will need to go back to Cebu City. Yes, this will be probably my last stay here in Bohol since we need to go back to office for work. Still looking for a place to stay with and I'm really having a hard time finding one. Cebu friends, do you have any suggestions there? Hehe
To my dear sponsors:
Thank you for the support. I appreciate you all. Continue to be a blessing to all of us and more blessings to you all as well. Check their pages everyone! Cheers!

Anyhow, aside from work, eat, sleep and repeat, I've been quite busy and been addicted watching Kdramas lol. Like, it is really part of my weekly routine to watch them and if I can't, I'll be really having a bad mood. Watching Kdramas somewhat one of my happy pill now. I'm gonna share with you all what are the Kdramas that I'm currently watching on. I can guarantee that you will love it and learned also a lot of lessons. So, here it goes!

This story is all about three best friends who are turning into their 40's. They always leaning on each other, through good times and bad times. This is not somewhat a kind of love story but it is more valuing people in lif, having a best friends in life. I can say that this is my kind of drama. I think this will be for 12 episodes and they will release new episodes every Wednesday and Thursday. A must watch and very relatable.  

This is still an ongoing Kdrama series that releases new episodes every Monday and Tuesday. This story is all about two female best friends who will do anything for each other. One of them goes on a blind date arranged with his father but since she really don't like it, she ask her best friend instead to do it. What happened is that the propective blind date partner is actually his boss (CEO) in the company. She don't want to be exposed on her identity so she made also a fake name. This is so funny kdrama, all goodvibes only.

This is a back story of a teenage girl who would love to pursue her dream in fencing where she also met four lovely characters whom she considered as her best of friends from the year 1998 to 2021. In the present day where that teenage girl already have a daugther who quit ballet and run away to her grandmother's house which she was able to see and read her mother's diary.  For now, it is on 7 episodes already and still ongoin but I think the shooting need to be stopped temporarily because of the two main characters are positive of Covid 19 and currently on isolation. I hope they will feel all better and continue this wonderful series.
I believe most of you already watched this series already. I just recently watched and finished this last week and indeed a very great zombie story is was! This is all about a couple of survivor high school students fighting for their lives with the zombies or people who got infected with the virus. They got abandoned by the military and looking all the way to survive and go to the shelter area. You will about to scream, cry and laugh on this series. There's a lot of good characters died and you will about to cry on that (I guarantee). For me, the coolest character is the class president of their school whom got infected by the virus but got immuned on it and they call her is "hambie". I am really hoping for season two on this. 

That's the latest Kdrama series I am addicting and currently watching everyone. If you wanna try to watch this, all of them are available on Netflix. I don't have a netflix account for  now so for those who have one, maybe you would like to share it with me hehe. I watched those series on this website www.moviesjoy.to and it's all for free by the way and there's a lot of new release movies on it too. Maybe you want to try it. 

Thank you again for dropping by and reading my boring story everyone. Again, I hope you all will be having a great week! Let's claim that. Lastly, for two days already I am active here and hopefully everyday again. Until next time loves!
Goals - Is it too late for this?
Sharing blessings for my kababayan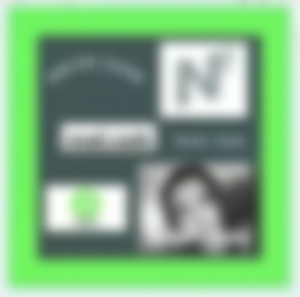 buraryang