Someone Stole My AxieBCH-Related Articles And Made Money On Hive
I have not posted anything for the past few months, which made me feel like I was back to being a newbie again. To be honest, it's pretty challenging to start all over again, but I'm up for a challenge anyway so hopefully, I'll be able to write more often starting today.
So in today's article, I'm going to share with you an event that happened to me for quite some time now. Actually, this draft has been made the day I learned about the incident, which was almost 2 months ago, but since I was not ready to come back (publish), I could not be able to finish it on time until I was gone MIA.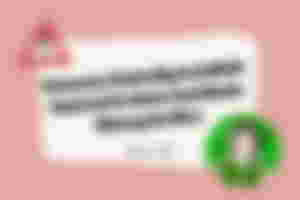 Now that I'm ready to grind again, it's about time to finish my draft and use this as my first article after being gone for almost 3 months. By the way, the incident that I am talking about is about some of my AxieBCH-related articles. You probably have already heard about it through my old noise.cash posts or read from some of the victims here. However, I would still like to share my thoughts about it even though the incident was already long overdue.
It was on the 9th of June when I received an urgent message from @Kristofferquincy regarding his Hive account. According to him, someone took his identity, created an account on Hive, copied some of his AxieBCH-related articles, and made money from his hard work. Unfortunately for Kristoff, the said scammer made the account first before him so when he finally signed up, he was flagged as fake.
The admins then contacted Kristoff and started calling him a fraud and a liar for creating another account under the same name with the same profile photo after that "fake" account was banned. After hours of trying to clear his name, the admins finally believed in him.
This scammer didn't just steal Kristoff's identity and articles, he/she also did the same to a few more writers, including me. There are 14 of us, to be exact, and 5 of these victims were/are AxieBCH scholars.
Below is a full list of the writers whose articles are being plagiarized.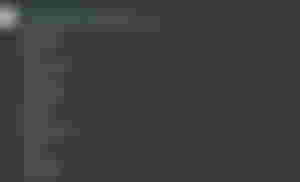 By the way, each user has their own account on Hive created probably by one person. Luckily for me, I had created my account on Hive with my official username "bmjc98" way before the scammer signed up, which explained why mine was just "bmjc".
Kristoff suspected that the culprit was someone from the guild because the articles that were stolen were mostly about AxieBCH. At first, I thought he could be right but after I did my research today, I doubt if it was someone from the guild.
First off, only a few of us from the AxieBCH guild write and publish articles. The rest are mostly new in crypto and are also not into writing articles; but then again, no one really knows, except for the scammer. Moreover, if you check my list below, you will see that only 6 of us published AxieBCH articles.
If there's one thing I am certain about, that is the fact that the culprit is/was definitely a read.cash user. There is no way that the scammer is an outsider.
As I checked my dummy's account, I saw that he/she earned a total of $58 from the 17 articles that the scammer stole from me. Now, that's what we call easy money! That scammer earned $58 from me effortlessly.

Now, let's see how much that theft totally earned from ALL of us.

Indeed, it was really such easy money for the scammer. All this theft did was create an account for each user, grabbed a few articles, and voila! This lazy bee didn't even have to worry about what to publish the next day because he/she got everything he/she needed. Luckily, all these accounts were already banned for real.
Anyway, as I've said earlier, this topic might be long overdue, but I still needed to finish my draft, which I initially wrote last June. This article will also serve as my second post on Hive as well as to show proof that I am the real "bmjc98".
I created my Hive account last March 2021 but unfortunately, I didn't pursue the platform. Well, this time, I want to try my luck again, and if you are already on Hive, feel free to follow me there as well.
---