Productive September And New Goal For October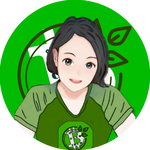 Writing a monthly report is one of my favorite things to write about on this platform. It's not because I can flex my earnings, but we all know that it's one of the easiest topics to write. It's just that this kind of topic doesn't need too many brain cells to finish, because all you need is to share your progress or failures for this month, and that's it! But yeah, I'm not going to lie, I do like to flex sometimes though.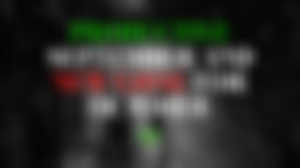 Unfortunately, since my phone is currently dead, I can't include the final screenshots from my bitcoin.com wallet. I have screenshots from my spreadsheet, though.
Are you ready? If yes, then let's get these things started!
As you all know, I recently updated my spreadsheet. Instead of monitoring my earnings every month, I do it every week. I also write updates that focused on my progress every 10 days of the month. This monthly report also serves as my 3rd update for this month.
You can read the previous two below:
In my 1st update, I managed to write 8 articles while I did a perfect 10 on my 2nd. In my last 10 days, I was short 1 article, which means I only had 9. So in September, I published a total of 27 articles. It may not be perfect, but it has surpassed my goal to have 25 articles for this month. My result is still impressive, right?
As for the earnings, I will just let you see the spreadsheet for yourself.

In September, I managed to accumulate a total of 0.90 BCH just from writing articles. This is quite impressive as I don't think I ever earned such an amount before. Perhaps, I did, but with the help of Sir MarcDeMesel, of course.
Here's another spreadsheet for my every 10 days result.

My goal on this platform is to make noise at least every 3 hours. Oh, and to level up my quality of posts, which I failed to do so. Still, I am very much grateful to this platform that even with the slow refill of Free Tips and lesser tips I received, I managed to accumulate almost 0.26 BCH in September.

As you can see, the 1st 2 weeks were great. I almost thought it would continue that way, but in the 3rd week, things went downhill. It's fine, though, at least, I made almost 0.26 BCH for sharing updates of anything about me.

I am so grateful for this platform because I never expected to receive such huge blessings from anyone or the system itself. Who would have thought that I could earn $13 From noise.app In Just 8 Days? Although if we compared this amount to the old noise we knew, $13 is still too little. But hey, we won't get this amount even if we scroll Facebook or watch streamers on YouTube 24/7. So yeah, $13 is already a huge blessing!

In just 11 days, since I joined on the 20th, I made 0.15 BCH. If this continues, I could have more or less 0.40 BCH by the end of the month. That's if my lucky charm continues to soar in October.

I only wanted to publish at least 25 articles and make noise at least every 3 hours this month, but I didn't expect I would get more. See the spreadsheet below.

A total of 1.31 BCH in just 1 month! What a surprise! Because as far as I could remember, I never earned such an amount before not unless I get a huge tip from Sir MarcDeMesel.
I listed all 5 of my LawPunks on the 16th and 17th of September. On the 20th, I Sold 2 PUNKS For 1,200 LAW. Then 6 days ago, I sold another Punk for 500 LAW. I even made a post on noise about it. Overall, I made 1700 LAW for 3 of my Punks.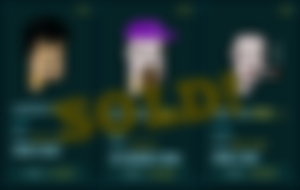 I sold 3 Punks for 1,700 LAW, but since there's a 1% fee, I only received 1,683 LAW. At the time of writing, 1,683 LAW is worth 3.27234 BCH. Not bad for a 0.05 BCH investment for all 5 LawPunks I minted before. I still have 2 more left, which I'm selling for 580 and 620 LAW.
As of now, I am still holding my LAW and will only sell them once the price is right. My target price is $0.40-$0.45 per LAW.
The goal was to add 0.68 BCH to my then-current holdings and grow my portfolio to 6 BCH. I started this goal on the 2nd day of the month, and surprisingly, after 18 days of hustling, I finally made it.
I achieved this goal on my nephew's birthday. So yeah, on the 19th of September, I finally grow my portfolio to 6 BCH.
Although I didn't write about it, I earned a total of 1 BCH on all 3 platforms on the 23rd. Thanks to my ever-supportive read.cash and noise.app friends/followers.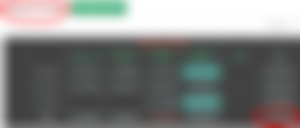 We were able to send her ₱3,700 in total donations, huge thanks to everyone who donated and supported this cause. She's still in need of financial assistance, though, so hopefully, you could share some more.
As of October 1 at 12:01 AM, I have now 6.83 BCH. It's not updated yet because my phone is broken. I will still have to bring it to the repair shop tomorrow, and hopefully, they will be able to fix it.

This means that I will only need less than 0.17 BCH to reach 7 BCH. For that, my next goal for this month is to reach 8 BCH. I hope I can make it. I will try my very best, though.

I am so happy with my September result. It is beyond my expectation, to be honest. I hope I can do better this month, especially because we have noise.app now. I just hope I won't get tired of hustling, though.
As always, THANK YOU for all your support. Without you, I wouldn't be able to achieve any of this. Also, to Papa God for giving me the motivation every day. I lost my will to write a few months ago and am so grateful, that my passion for writing is finally back again.
So that's it! Until my next update.
---
Feel free to follow me on:
noise.cash | Publish0x | Hive | Torum | Twitter
---