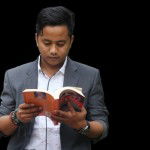 Prizes are prizes given to winners. in addition, gifts can be given to people who have accomplishment and something extraordinary. The gift can be in any form. Sometimes, the badge is a symbol that does not give money to the person receiving the gift. because the badge is a concept that provides motivation to the recipient. So, other friends were also motivated to get the badge.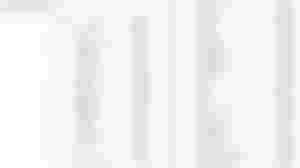 For the first time in my life, I have earned a badge that is difficult for me to earn on other platforms. These badges are for the purpose of motivating others to share tips and Bitcoin Cas. Previously, on other platforms, there were many badges given to users, such as:
Badges for authors, the platform provides badges for pata authors. What distinguishes between other platforms with read.cash, here there is no program that provides a badge for the author. On existing platforms, there are badges for content creators. The badge counts our activity in writing articles and replying to articles. So, the number of badges is calculated by increasing the number of articles we write with the number of replies we write in other people's articles.
Badges for tipping givers and recipients, in some cases, on other platforms, you will earn badges by qualifying how much tip you give and earn. The problem with badges in this type is that users will find it difficult to get badges without initial capital. The advantage in read.cash is that we don't need capital to invest. With tip-sharing programs, the badge will appear in the account name just like the badge I earned on read.cash.
Badge for investors, this badge is given to a person who invests a certain amount of money into an existing wallet on the platform. The more your investment, the higher the badge that is given. That way, regardless of the investment amount invested in the platform will be seen in the user account.
Honestly my friend, I don't want to boast about this badge. However, I just invite all of us to maintain the relationship between users. You know, nobody can stop you from saving all your income. I do that in noise.cash. but in noise.cash I didn't know that writing code from the wallet would move all the earners to the wallet. So, I can't share a tip on noise.cash. however, I love getting tips there.
At first, I saw only a few users getting badges. Then, I came across the post about the badge. there are scales for badge recipients. However, the badge will appear on the accounts of users who have entered the top 1 to 50 scale. That means I'm on the list of 50 users who shared tips in read.cash.
For you to know that I don't have the capital to invest in read.cash. I came here for free. My friend who invited me here. In the beginning, I kept all the tips I got here. However, after reading several articles, especially articles written by members of #Club1BCH. Finally I got the light that illuminates my heart. We will not succeed walking alone. We have to make users as friends and family.
Therefore, I started sharing the tips that I got. Not much. Enough for daily activities. Moreover, I get more from Rusty. So, I can increase the number of articles that I will give tips after I finish reading the article.
I'm a new user here, I'm only one month old. With sincere prayers, I hope the read.cash team can continue the program to develop the platform we love. For example, by creating an application that we can download on the Playstore. With the application, it will be easier for us to read, reply to and share tips. Also can see the activity of the users that we follow. The appearance of the platform is also better.
Some friends will answer, you can move read.cash to the main page on the phone. That way, we can more easily visit read.cash. You know my friend, I've done that. so, I don't have to type to find read.cash on the phone. I just click and immediately meet all of you here.
If the team has not been able to create an application. I don't know the reason for this. I hope the team can develop this platform. For example, a feature that makes it easier for us to share a team directly without being noticed by other users. that way, no user will feel jealous of other users. The concept of sharing tips aims to make it easier for many tip investors or owners to share tips with many users.
I'll give an example:
Suppose I have $ 1000,000 in my wallet and I want to share it with 100 users of read.cash. it is an impossible job. How can I read articles well. If I just share tips without reading the article. there will be problems when other users think the article is not quality

With a case like this, then I as the owner of the money will look for around 10 active users. They've been here quite a while. These are the people who are also on the list of 100 tipers every month. Then, when I look at blogs, they are very productive users of writing. Thus, I can make 10 people as extensions to widen the circle of kindness.
However, 10 people who work to share tips with other users are allowed to keep a small portion of the tips that are deposited. The circle of kindness comes from me to 10 users, then each user is given the task to share with 10 other users. So, there will be 110 users who receive benefits every day.
As I wrote earlier about Myanmar, I wish there was a community in every country. One strong community resides in the Philippines. The readers there have a large number of active members and all are kind-minded people. I love seeing their community.
If a country has a certain community, new investors who are interested in investing in read.cash can create their own robot that will share special tips with users from certain countries. Apart from sharing tips, users around the world will have a global community that connects every community administrator from one country to another.
I have a personal view, if there are conditions that force a country to be in a condition that must get help, such as the result of a coup, war, or natural disaster. Administrators from the country's community can communicate with communities from other countries. this concept facilitates direct assistance received by the people of a particular country. Like the case of Myanmar, we can help people who are sick with Bitcoin Cash which we send directly to their wallets.
I know, this is just an overly idealistic idea. Because in Indonesia, I haven't seen the #IndonesiaReaders community yet. There is a Bitcoin Cash Community in Indonesia, but it's a bit difficult to join there. So, I prefer to have a #ReaderCommunityMeetup program that can be used to help promote read.cash and noise.cash in the form of seminars or other activities.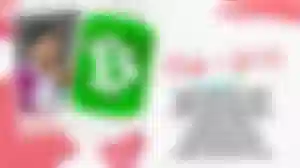 I invite users around the world to form communities and host meetings every weekend. To keep the spirit of writing, reading, and helping each other. To users from Indonesia, I want you to comment on this article so that we can communicate and form a community in Indonesia.
All about me, please clik HERE
Visit and be my friends:
you can read the article that i wrote before:
How to live in the future? Read says, done and I am here
Writing, Reading, Commenting, or Focus on BCH?
Don't Do Anything (wrong) to Get Bitcoin Cash
The Math Secret: How to get 1 BCH?
The Main Reasons Governments Reject Cryptocurrency: Bitcoin Cash Takes Over Political Parties!
Bitcoin Cash Investment: Opportunities and Risks?
Elon Musk, Throne of the Richest, Bitcoin Cash Promotion and Counterattack
B is Bitcoin, CH is Cash. Then B is Bitcoin and TC is what we don't know the name yet.